File information
Created by
SavrenX
About this mod
Enhanced Vanilla Landscape. Don't know what to say anymore. XD
Some users pm me ask why i doing this with all big pack mod.
One of my old hobby is landscape photography and restore/edit photo. I really love landscape in real life or video game. I perfected Skyrim to suit my taste. But for fallout...this textures really bad. Somehow the developer Planted Blurry, Bloomy, and hazy effect to every textures.
That trick made my fallout totally lost 3D Depth for every object. My dynamic range totally gone. All scenes very flat and lifeless. No Enb can restore this.
I made my own enb and i memorized very well how fallout shader work from their lighting behaviour to their "blurry" effect. This shader make everything more hazy and foggy. Imagine...hazy foggy textures meet hazy foggy shader.....There...you get nothing for photography. 
What i do here adjust every texture and remove their foggy effect, then restored the 3d depth to suit my need. From diffuse, normal map, to specular. Check this :
I add some noise to make landscape blend naturally. Increased the bump to restore my 3d depth. Maybe this landscape is the most fun for me because i love make photography with fallout and skyrim.
Every author always use their own " Sauce " to put their imagination into their mod. This is my sauce for you and the result....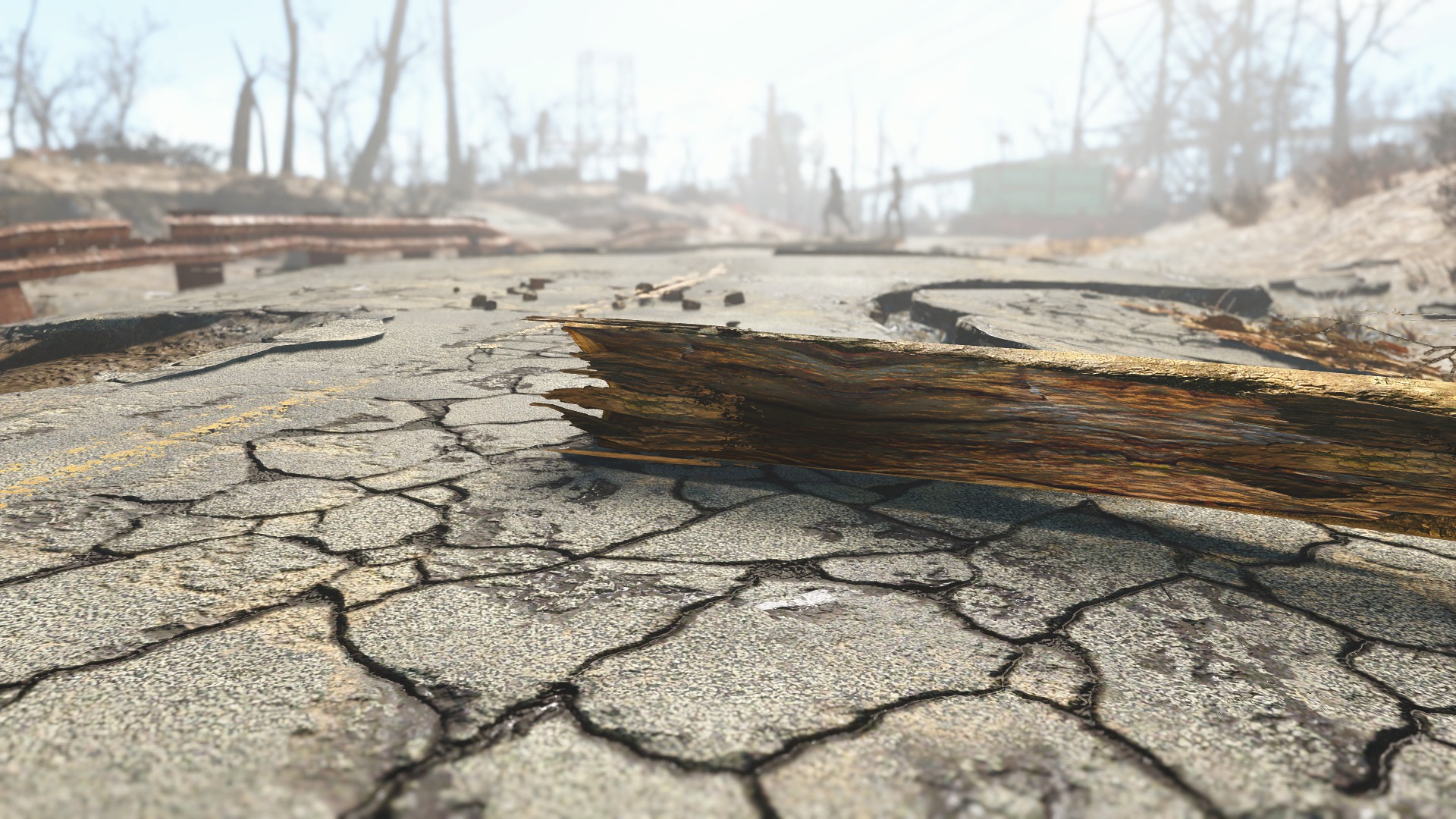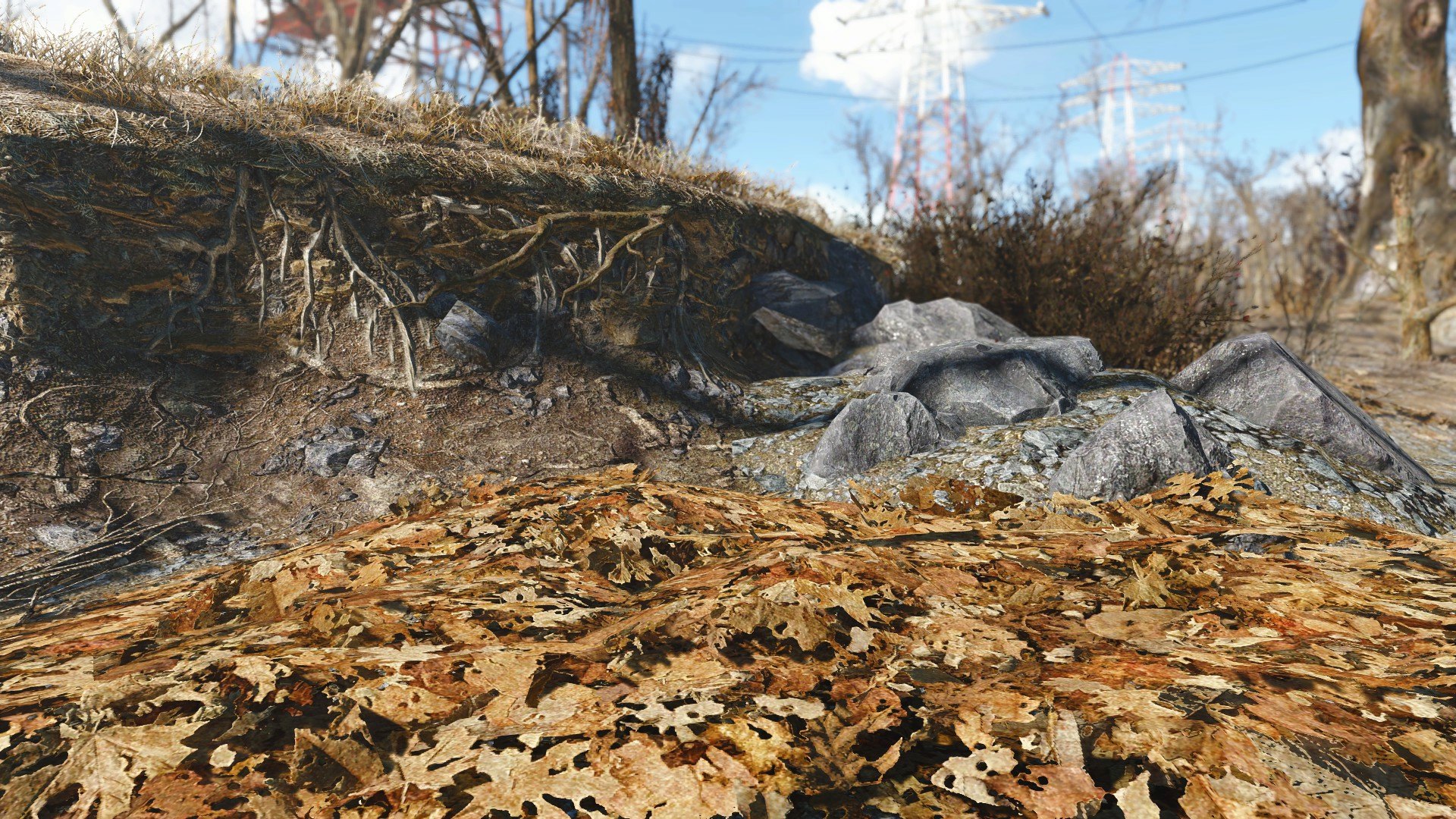 THIS....why i made mod such props...junk...food...building...ect. You can't let Blurry TIN CAN ruin your good landscape. You want every object so good.
For this pack, i only let 2K for Ground and Rocks. This mod include PLANT and GRASS such Corn...carrot, razorgrain, and all plants. I only use 1k for it. Save some Vram. Don't worry, my 1k not that bad....

As usual if you need install other mod such vivid, flaccon, or anything just put them all after my mod. Create your own world with everything available. Like create my own fallout.
Happy gaming. Don't forget check galleries to see more screenshoots.
Credit to Bethesda