File information
Created by
ThatSpartacusGuy
About this mod
Updated and fixed BodySlide files for zzjay's Wasteland Attire CBBE. Released with permission from Sero141.
Requirements

Permissions and credits

Changelogs

Donations
This is the updated and fixed BodySlide files for
zzjay Wasteland Attire CBBE
.
These are the complete files, fixed and uploaded with the permission of Sero141, creator of the original
zzjay Wasteland Attire Bodyslide Files
mod. All the original zaps for scarf, harness, stockings, and jackets are still available.The original mod is not needed when running my file. This will overwrite that mod if it is still installed, say Yes to overwrite.
What has been fixed?
Added a proper Group in BodySlide - body presets are now selectable.
Removed portions of the harness that were still visible around the neck.
Fixed clipping of the stockings with the front of the boots.
Fixed clipping on the top of 2 outfits when the jacket is zapped in BodySlide.
Removed jacket on 1st person slides - Note: only the arms need to be visible for 1st person meshes.
Requirements?
Note: I tried to add a zap for the jacket of the Elegant outfit, but could not due to unsolvable clipping in-game.
Known Issues?
Only known issue is the denim jacket, it clips slightly under the armpits when player is idle or moving slowly. Could not be resolved. I suggest zapping the jacket away if it bothers you too much.
If you notice anything I may have missed, let me know.
Enjoy!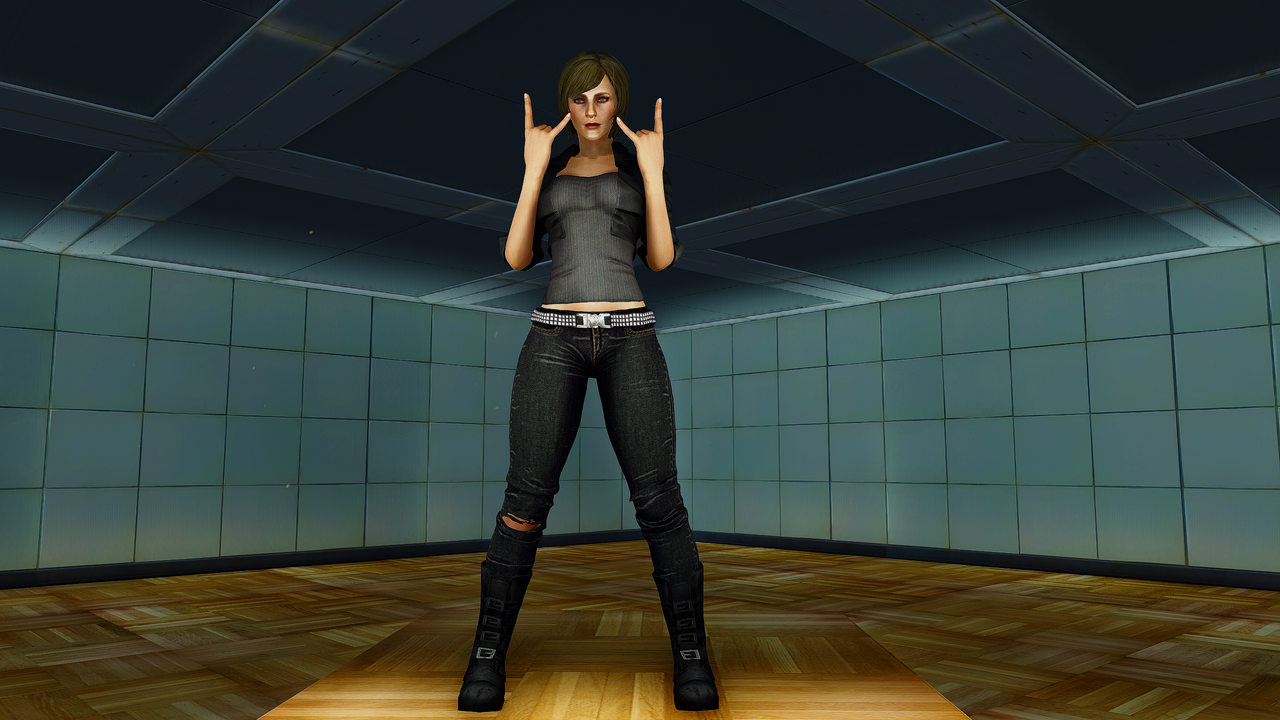 Credits
Caliente and Ousnius for Bodyslide
zzjay (of course) for zzjay Wasteland Attire, and everyone zzjay borrowed stuff from
Sero141 for allowing me to post this.