Mistress Passion
First off i want to give great thanks to the voice actress for doing this.
I had no way to compensate her for it so any donations please direct them 
Here

User images and videos surely welcomed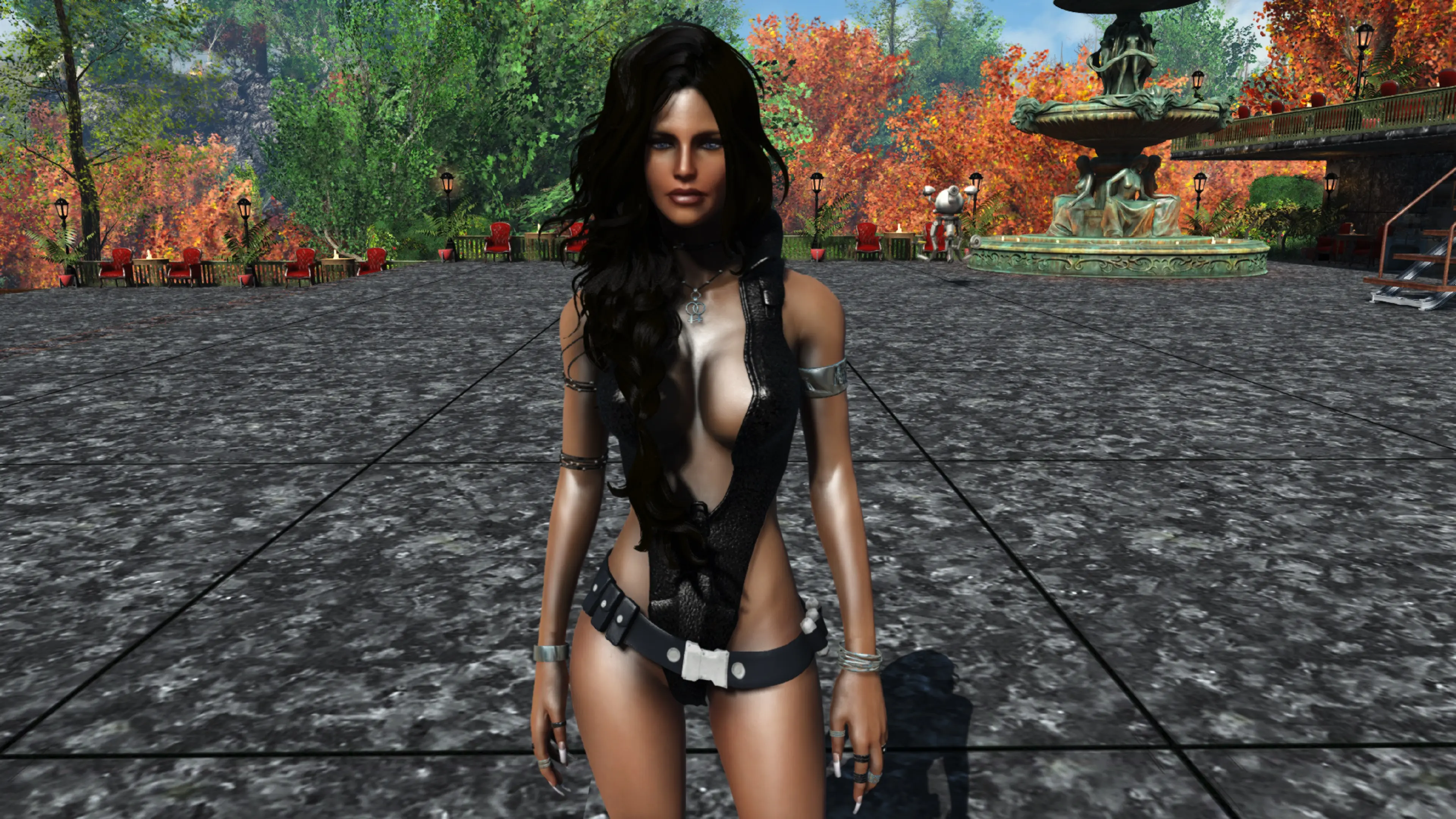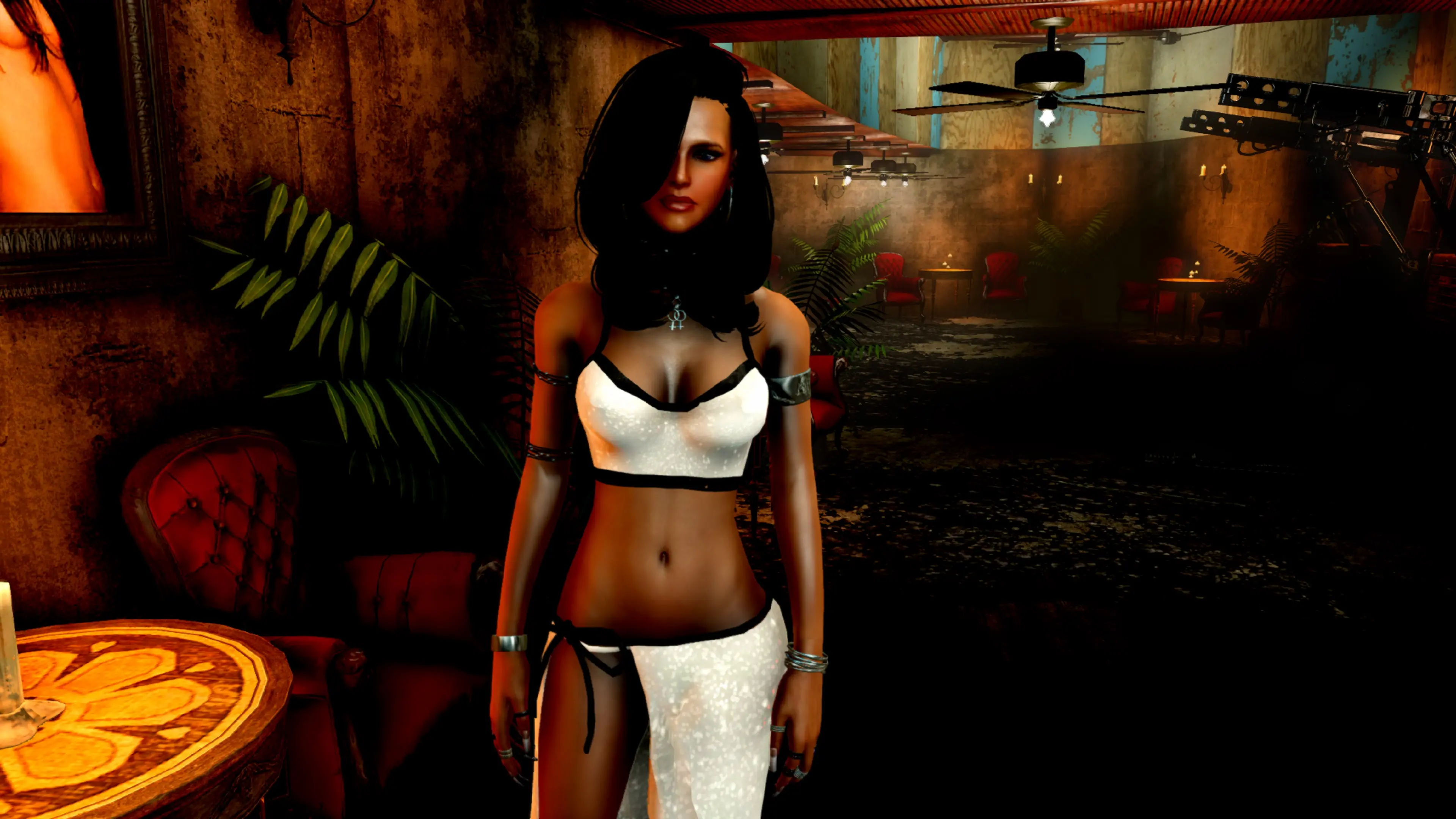 Storyline:
Created by the institute Passion is a one of a kind 3rd generation courser. Sent as a gaurdian angel awaiting your exit of vault 111, Passion seeks to protect you throughout your journeys in the commonwealth. Who sent her? Why? As she subtly asks for a quest throughout your journeys is it true? Or a message from whoever sent them to protect you? Passion is sexy, sassy, lethal and have the voice of an angel. Can you romance her?
Features:
Passion has a custom body mesh in bodyslide, custom body texture, custom eye texture, custom weapon, a full wardrobe of special armor to be created in the chem lab and their very own like and dislike affinity system with custom perk.
Due to her previous relation to the institute Passion maintained the ability to teleport in and out of the institute once the sole survivor completes institutionalized. She maintains a neutral opinion in all situations since they have no factions. This leaves the sole survivor with the ability to side with anyone. Also included is a looks menu preset for Passion if you wish to be the sexy Passion.
All of Passion apparel can be upgraded at the armor bench(does not require awkcr) with upgrade of legendary, misc and ballistic weave. Passion runs with her own fully custom .44 magnum bull barrel chromed and etched in gold created by me.
Extras:
Passion includes my collection of personal eye retextures I did for all my companions to look correctly.
I have included looks menu presets for Passion, Saphire and Exotic so you can change as desired or be 
one of the sexy 3 girls.
Credits:
Ralfetas for support and custom meshes
Humannature66 for allowing use of assets from his great mod Easy Girl Outfits located 
Here

AWP3RATOR for creation of Desire dual 10mm holsters and testing purposes
DESIREE(voice actress) can be contacted for voice acting at:
[email protected]
Raybo01 for scripting help
Naholowaa for introduction to voice actress
Invalidfate for allowing use of skirt mesh for exotic to be modified from ZW mina cloth with physics
JTesmer for allowing to include hairstyle from KSHairdos to avoid masters for Exotic
twistedfatal for Desire's perk
WARNING:
Passion INCLUDES MY COLLECTION OF EYE RETEXTURES I DID FOR ALL MY COMPANIONS TO LOOK CORRECT.
IF YOU CHOOSE TO USE YOUR OWN PREFFERED EYE MOD REMOVE FOLDER UNDER TEXTURES/ACTORS/CHARACTOR/EYES BEFORE INSTALL.
BE WARNED!!!!!!!!!!!!!
Quest is now fully working :)
This mod is fully working affinity system with perk with no conflicts to vanilla quest, unlimited followers mods or any other known mods. 
Any feedback is appreciated.
Passion is voiced by a beautifult fillipina woman with great voice and personality. Desire is practicly the virtual image of the actress by creation.
Masters:
KSHairdos(location included under masters)