About this mod
Adds several new camouflage paintjobs to the Automatron Robots.
Requirements

Permissions and credits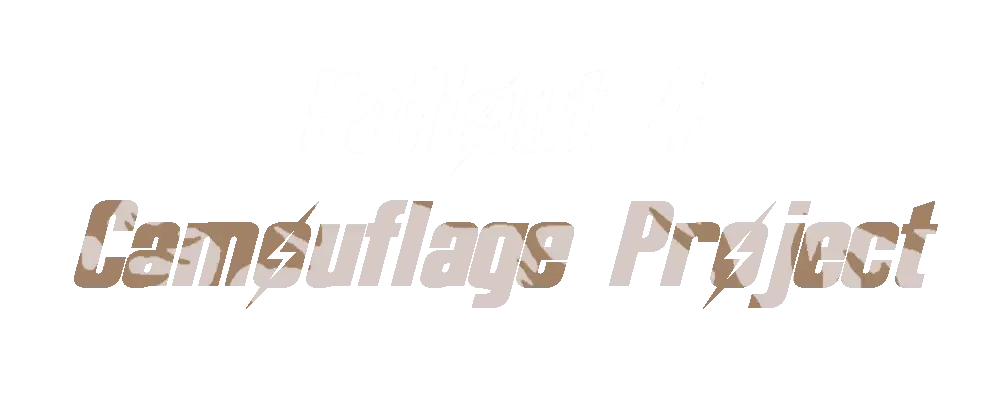 Three New Camos in 1.1! Look at the later entries in the 
Images
 tab for details
Scroll down to the bottom of the page for other parts of the project
Overview
This mod adds some more paint options for the Automatron Robots. At the moment, the following camo patterns are included:
ABU
ACU
Desert DPM
Woodland DPM
Winter DPM
MTP
NWU (new in 1.1)
Flecktarn (new in 1.1)
Tropentarn (new in 1.1)
These options are available for all Robots, with the exception of the Factory Mr Handy, and work for the
Raider
and
Construction
armor as well as the factory options.
Future Content
Likely coming soonTheoretical future content
More Camos- I would prefer to have all camo options available for all 6 armor sets, 4 (or maybe 5 if I can do the Hellfire Armor) Power Armors, the Pip-Boy, and 10 weapons. But in the unlikely event I actually manage this, I'll consider adding more options.
Chinese Stealth Armor- considering this as a side project.
I don't have any compatibility patches with other mods planned, but it should be noted that if another mod reuses Automatron's default textures, as many of them do, this mod will work with it. For example, I was pleasantly surprised to notice that parts from the 
Securiton
 mod and 
M's Automatron Parts Collection
 showed my camouflage textures automatically.
Known Issues
The MTP Protectron Textures have weird colours. A fix for this can be found in the "Updates" section
Sister mods

This mod is part of what is (hopefully) going to become a larger series. The other instalments can be found by clicking on the images here: