Sarah Kerrigan Face Prest
This preset i have create on request a view month ago. Now i want to share with you.
For all of you that playing in the StarCraft universe. Here came one of the female stars....
It is a simple Looksmenu Mod Preset. You can find so many different styles over the Starcraft universe from Sarah, it was not realy easy to creat thsi. I choose one version that gifs me a good point to start. In my eyes Sarah is not realy a beautiful women. So i have create my own version of Sarah Kerrigan that fits to my eyes.
If you like my Sarah pls feel free to comment and endorse!
When it hits 500 Endorsements i will create Companion replacer for Cait, Piper and Curie
Required Mods! 
(Without it will not work correct) 
1)
Valkyr Female Face textures
 by Fuse00 (you need only the FACE Textures)
2)
Ponytail Hairstyles by Azar
 thx for your great work
3)
LooksMenu
 by Expired6978 (only for the Looks Menu Version of the Preset)
Here you can find the original Outfit from Sarah Kerrigan ->
Kerrigan Bodysuit
from Guffeh - Flaicher - Vasstek
Installation:
Simple download with you Modmanager and activate the Mod. In Game at Looksmenu on a Character creation you can choose Presets an you can select "SaraKerriganFacePresetx".
After the installation with the Modmanager the file should stored at:
C:\Program Files (x86)\Steam\steamapps\common\Fallout 4\Data\F4SE\Plugins\F4EE\Presets\SarahKerriganFacePresetV4.json
You can manual download this file and extract it to the top folder. When your Looksmenu Mod work fine you can select the preset in Game.
Deinstallation:
Uninstall and delet the mod via Modmanager.
Manual deinstallation -> delet the file from the top folder and your done
Here some Pix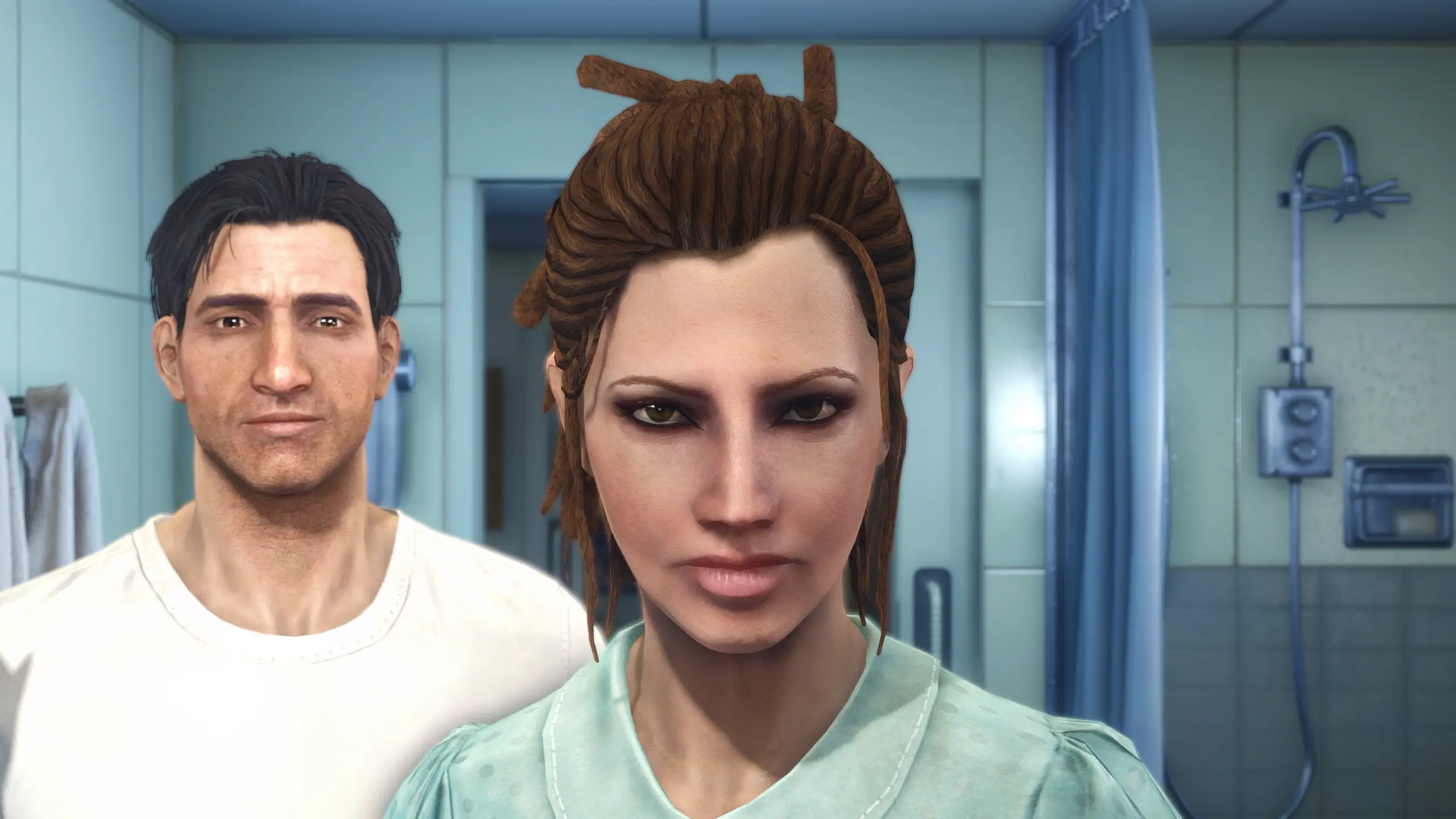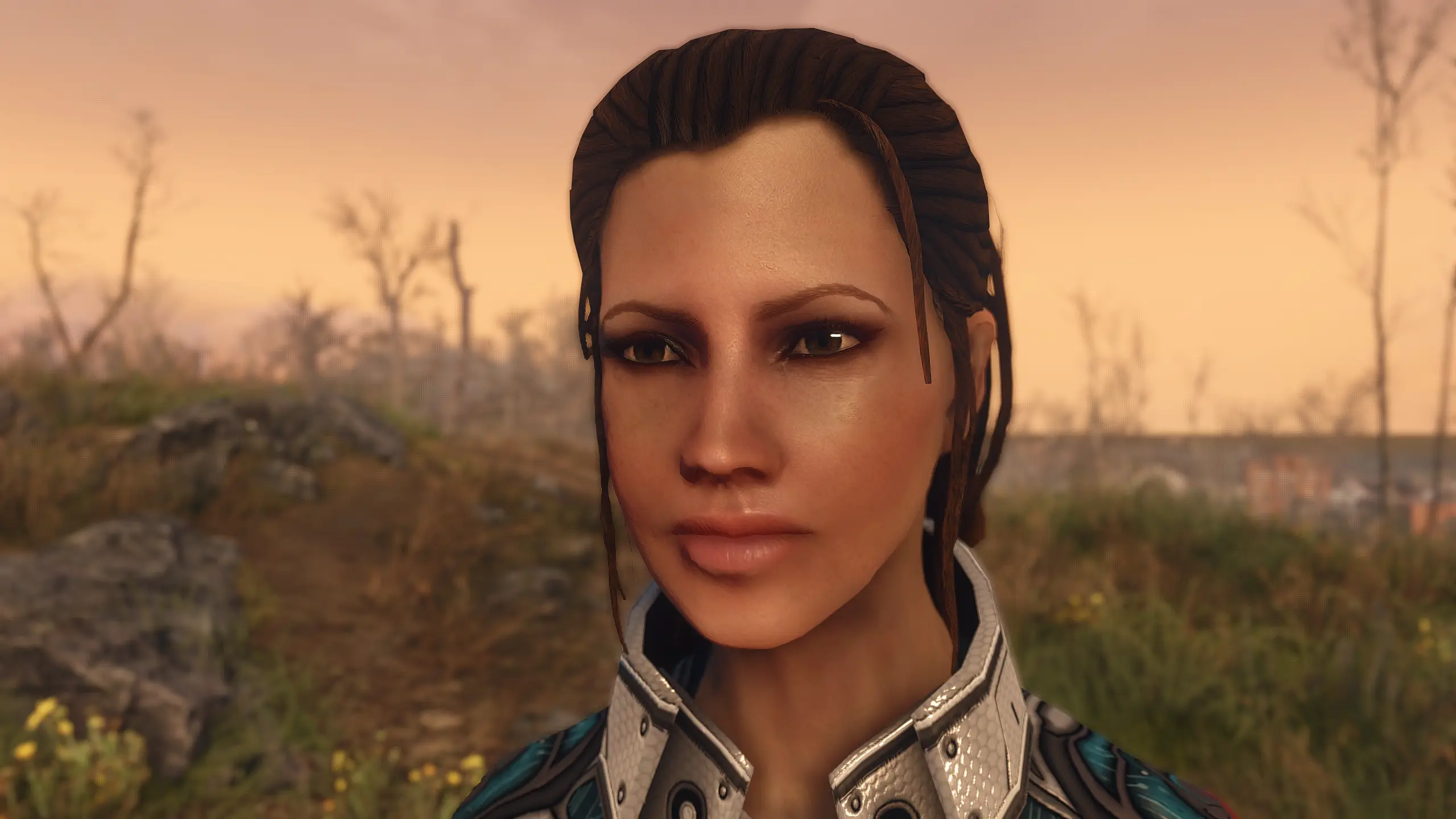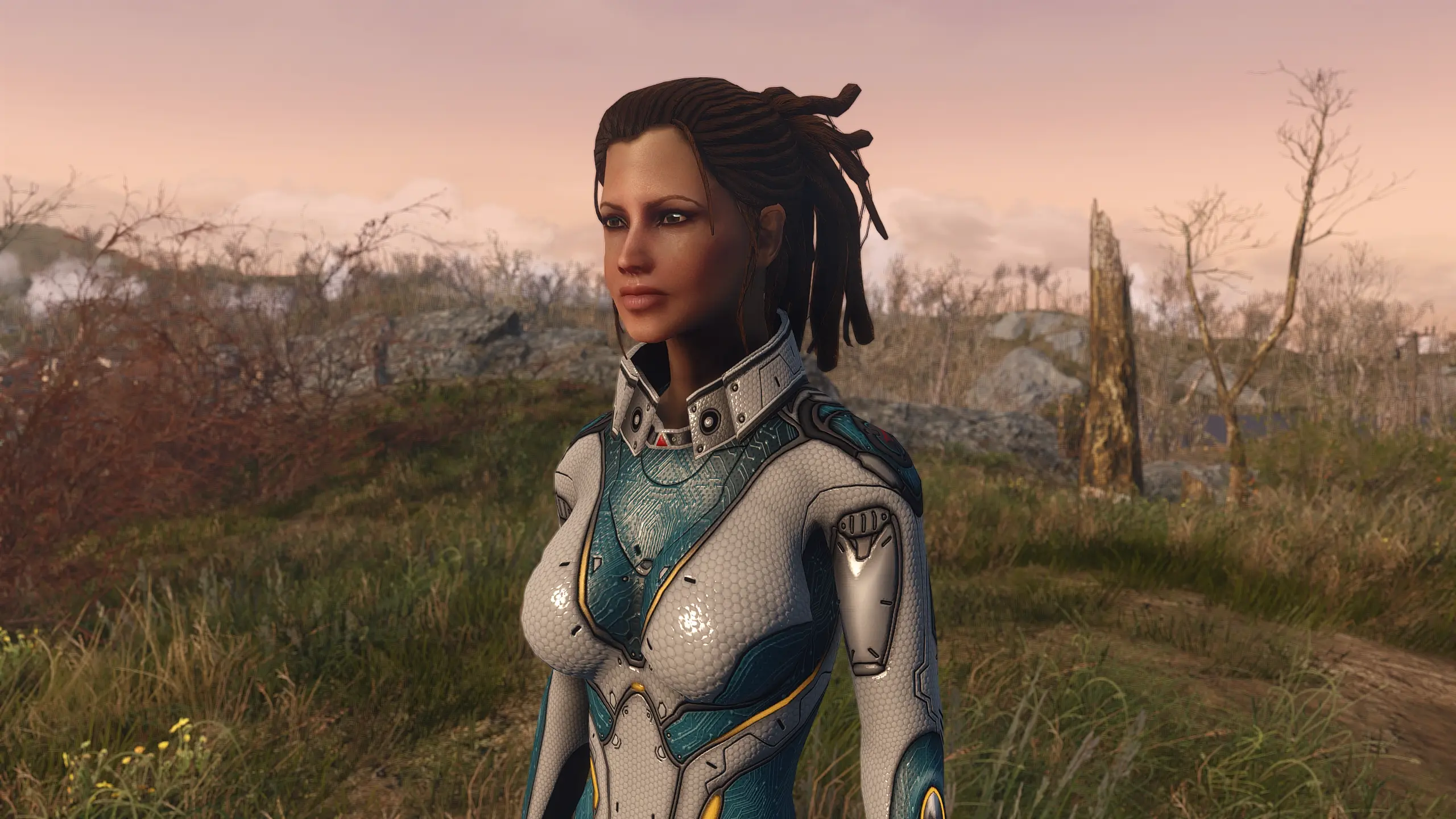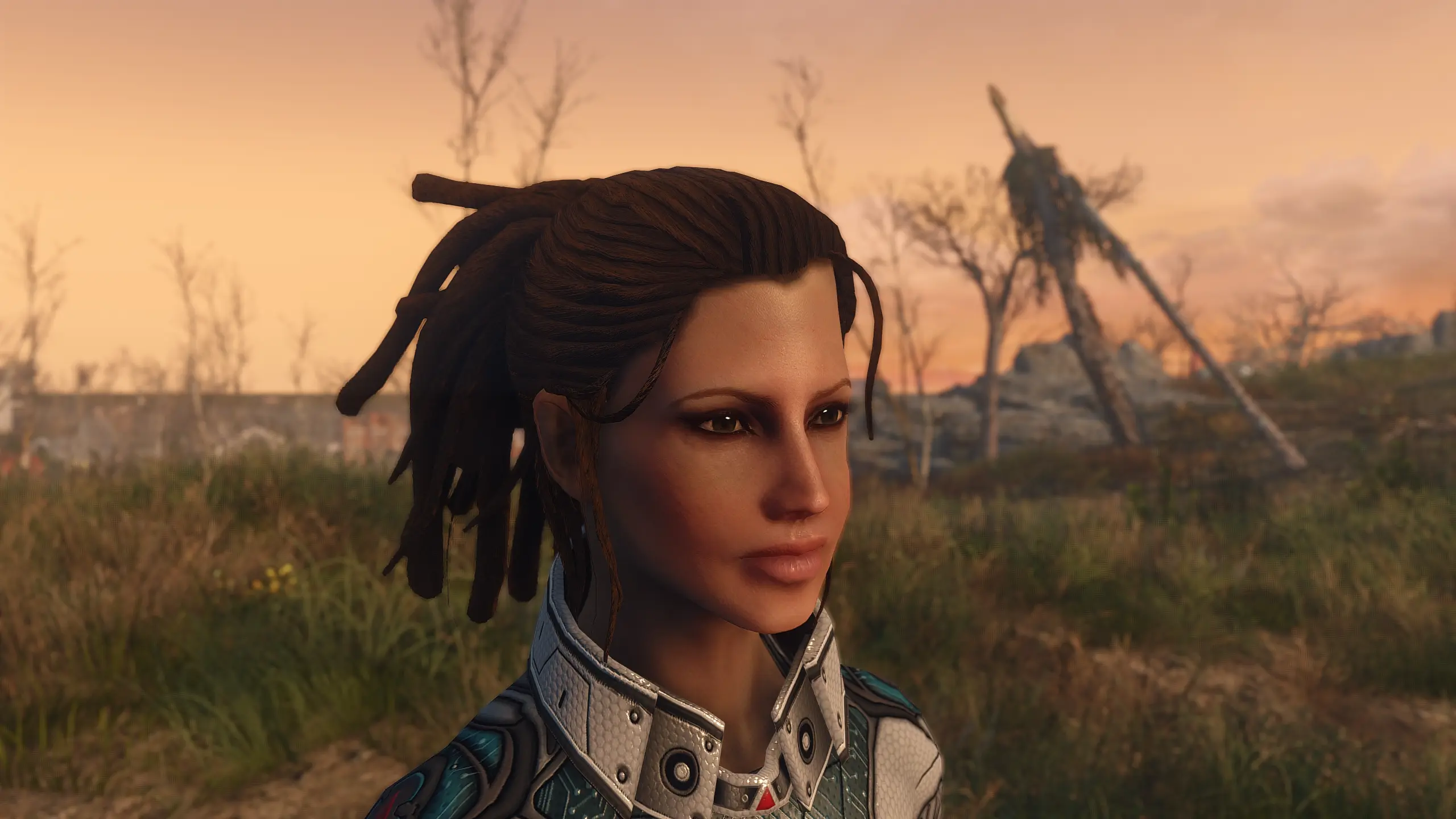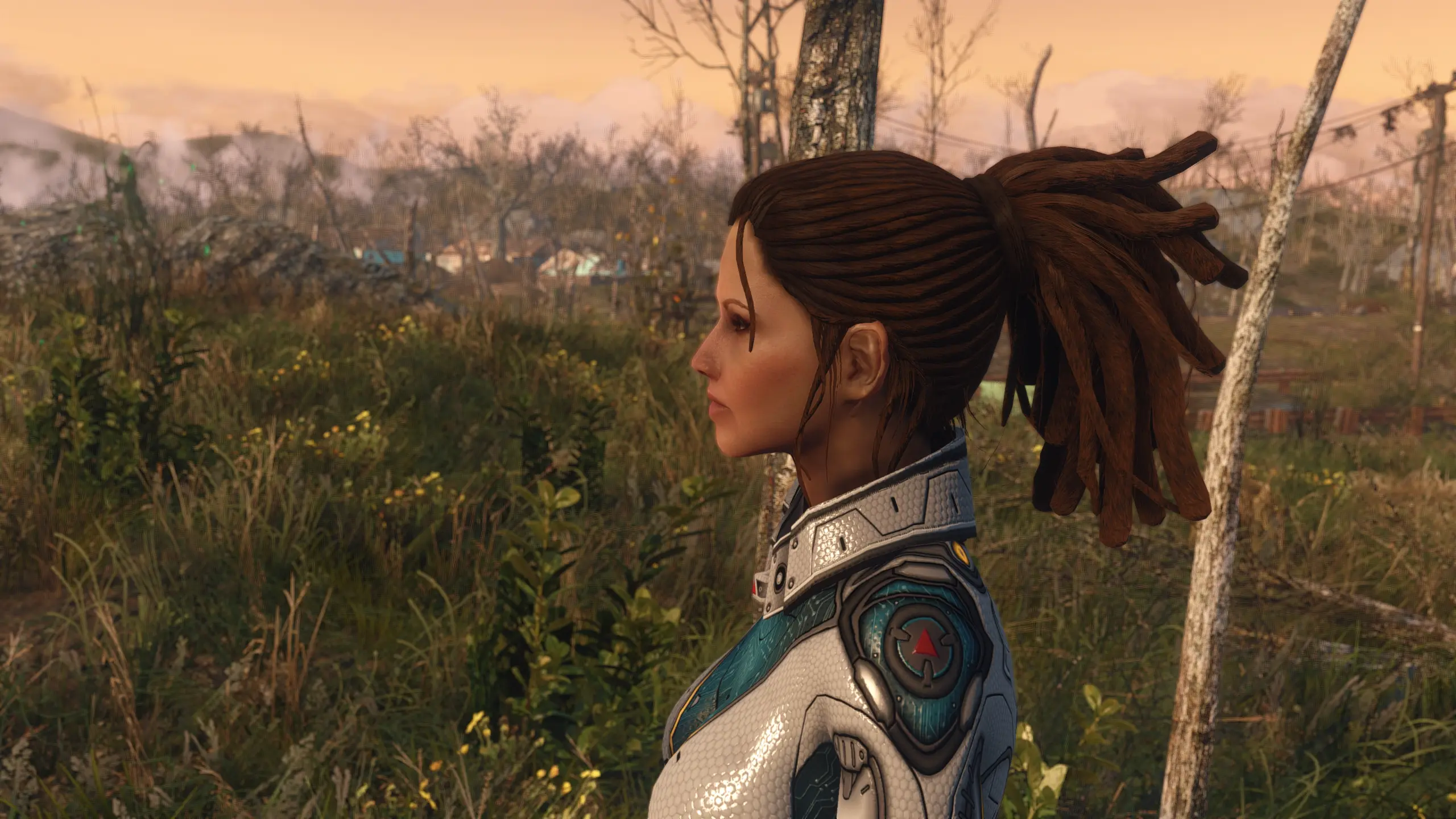 Please check Permissions first before copy anything!
Check out my Young Lara Croft Face Preset Mod too!