File information
Created by
Veratai and SpicedSuit and Everyone
About this mod
Mechanist themed power armor, with a lot of accessories and a weapon gimmick. By Veratai and SpicedSuit
Requirements

Permissions and credits

Translations

 
Attention, people of the Commonwealth! I, the Mechanist, have come to bring about an age of peace. 
Veratai and SpicedSuit present you;
The M-22 Mechanist Power Armor!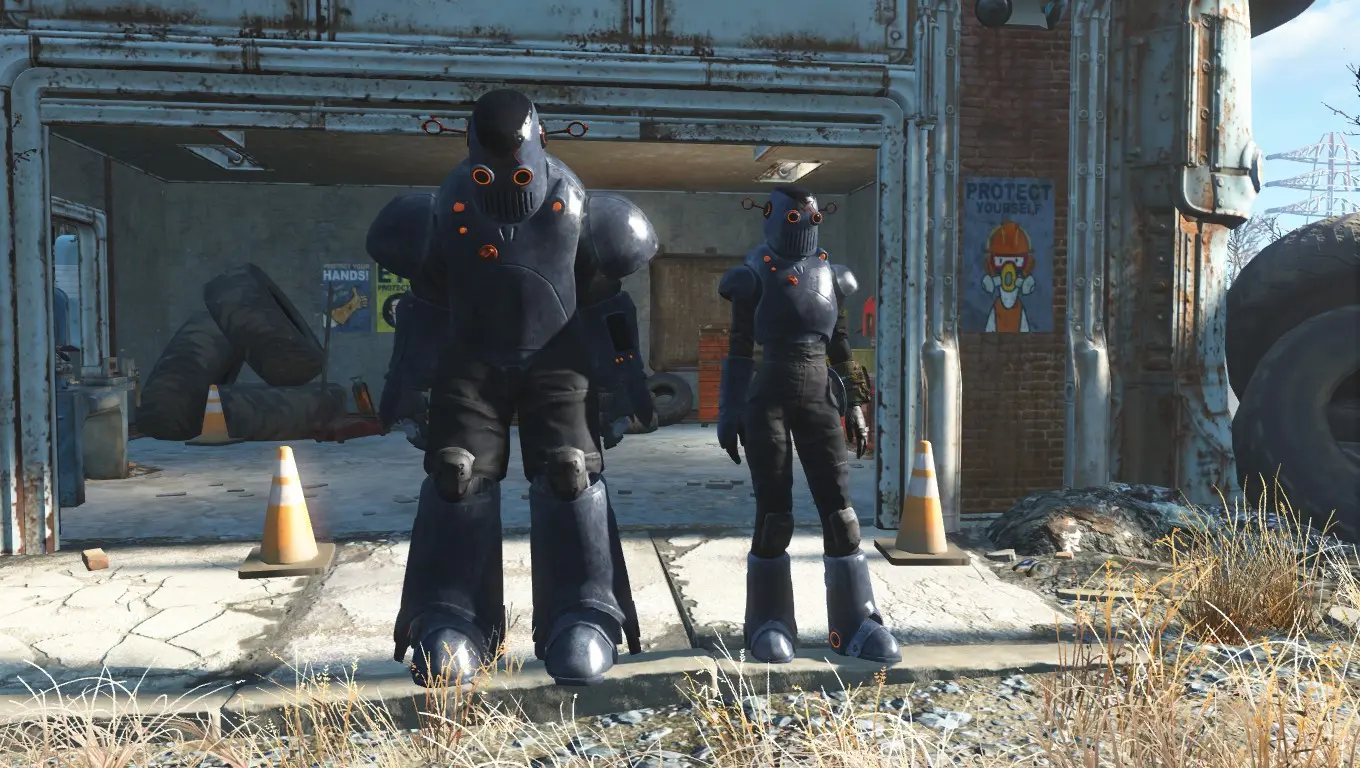 (now with more stuff)
====Prerequisites====


-Automatron DLC 
*Duh right*
====HOW TO GET====
1.
Journey to the Mechanist lair to unlock the mod via Holotape
2.
Have the mechanist's armor set from the DLC in your inventory

3.
Enter workshop mode, and under the Crafting Tab craft and place the Tinker Table
4.
As long as you did step two, you should see the PA parts craftable. As well as the RHD-403 weapon
1a-3a. Same as above.
4a.
The following attachments MUST be added to your power armor to even equip the RHD-403 weapon:
-RaPtC Interface *LeftArm*
-Shoulder Assembly *RightArm*
     -The Appropriate shoulder models:
               -Laser Assembly, Tri Balistique, etc.

====Special Features====
1.
Shoulder mounted bubble turret attachment (now with new models)
2.
Power armor restricted weapon functionality
*Keyword based*
3.
Weapon fueled by action point functionality *AP is Ammo*

4. Hidden 'M-22' paintjob, for customizing; spawn its note
5. Voltaic arms and torso, repair with few unusual bits
====Videos====


====Future Plans====
-Give the RHD-403 Device animations
-Give Tinker Table Custom model-Minimize some clipping-Add support for other Headlamp colors-Adjust Headlamp position to limit flare effect-Improve paint jobs/textures-Better In Game Images

-Ponder if Community wants to retexture my paintjobs.. oO

====Credits====

Bethesda-
For fallout 4 and its DLC
Veratai-
For the initial model work and UV mapping
Redportal-
For the initial Rigging
SpicedSuit/Electrosus912-
For the final rigging and mod creation
Mbradshaw-
For providing the model/uvmapping for the RHD-403, and possibly more
Rhutos & Hackfield-
For the (RhutosPowerArmorWeapons) Script, and the (HackfieldAPAmmo)Script
EdibleGrenade12/SovereignWalrus & Captain-Ultima -
For advice on various workings of this armor and weapon
ViciousCeph
 - for some serious help with the dual headlights :D
Worsin
- For some Serious Tweaking around CK & Paintjob Implementation
robotized
-  For more Serious Tweaking & Finalization help, and some screenshots
All the previous power armor modders - For the inspiration to make mods in the first place


And of course the support of all the mod users out there. 
Thank you! :)