This mod made it into the Hot Files!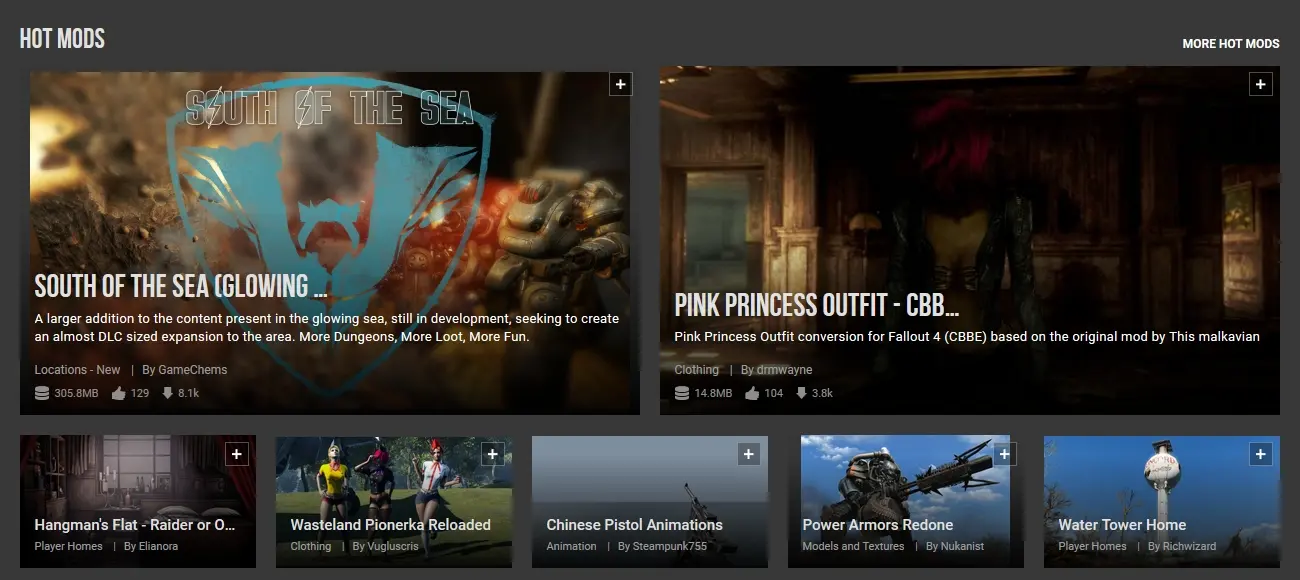 Description
:
This mod adds the Pink Princess Outfit to the game based on the
original mod
from Fallout New Vegas and the
Skyrim Retexture
.
The jacket is an stand-alone item and can be worn with other clothing items.
There is also a hidden Legendary version somewhere in Concord... A place where you can get beer and booze...
Details
:
Both items can be crafted at the
AWKCR
Workbench under the "OUTFITS - SKIMPY SLOOTY" category. The base outfit supports lining,
Railroad Ballistic Weave option and a few color swap options.
Installation
:
1. Unpack the file and copy the content into your Data folder. Or use Nexus Mod Manager.
2. Build the outfits with BodySlide with your prefered shape.
3. Craft them at the AWKCR workbench and go nuts :P
Optionally you can also install the
CBBE Physics version
from raisuli2013 for "bouncing bounciness", read the instructions on his page!
Uninstallation
:
Remove the files from your Data folder. Or use Nexus Mod Manager (but you dont want to do that heh :P).
Requirements
:
 -
Caliente's Beautiful Bodies Enhancer
 -
AWKCR
Bugs
:
BodySlide and Outfit Studio doesnt show the textures for some reason, just build the outfit and it will work ingame.
Possible light clipping and blurry textures.
Credits
:
Based on the
original mod
by This malkavian, and the
Skyrim retexture
by Michaelspicer16.
Additional Screenshots by
sloth2koo8
.
Used MODs in the screenshots:
GreaseGun SMG
by Hitman47101 and DeadPool2099,
9x39 Project
by FX0x01 - Ha_ru - Navaro and friends,
Shino Poses
by Shinoboru and Sunjeong,
Body texture is NUCLEAR Nude (Dirty option) by zentience,
Hairstyles are a personal conversion from Skyrims
KS Hairdos
- Renewal by by Kalilies and Stealthic,
Weather mod is
Natural and Atmospheric Commonwealth
by l00ping,
ENB is a modifed
Megaton Revival
by Zeratem.
Tools used
: 
 - Blender
 - Material Editor by Ousnius
 - NifSkope
 - FO4Edit
 - Photoshop CS2
 - Paint.NET
 - Creation Kit