About this mod
This MOD replaces the appearance of NPC below.
Lucy Abernathy
Professor Scara
Darcy Pembroke
Katy
Trashcan Carla
Cricket
Trader Rylee
Anne Hargraves
Requirements

Permissions and credits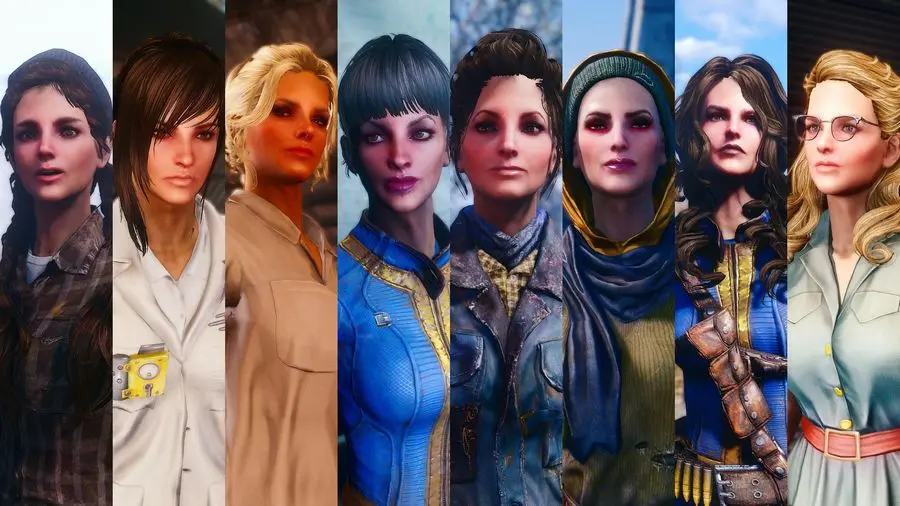 This MOD replaces the appearance of NPC below.
  Lucy Abernathy
  Professor Scara
  Darcy Pembroke
  Katy
  Trashcan Carla
  Cricket
  Trader Rylee
  Anne Hargraves
The esp was made using the 
FaceRipper
 and 
FO4Edit
 program.
▼Required MOD
Commonwealth Cuts - KS Hairdos - ApachiiSkyHair
Valkyr Female Face and Body Textures
MISC Hairstyle
▼Recommended MOD
Caliente's Beautiful Bodies Enhancer -CBBE-
Female Neck Tweaks
HN66s and XAZOMNs Distinctive Teeth for FO4
The Eyes Of Beauty Fallout Edition
Wasteland Salon - Hair Texture Improvement Mod

deLuxe Makeup
▼ENB 
Candy EYE - The Anniversary Edition - Sweet FX- ENB
▼HELP
 The texture of the face turned dark.
  ⇒Please try the following MOD.  
High Res DLC Black Face Fix 
 It is not the same face as the screenshot.
  ⇒Please try the following.
  1. Start "
Face Ripper
".
  2. Set data with the problem in "Source Save or Plugin".
  3. Set a character with the problem from the pulldown.
  4. Click "Reset Face".
This mod was made with personal preference of the author.
So, it may differ significantly from the original impression.
If you dislike this, please close gently this page.
Thank you!
▼Wasteland Heroines Replacer▼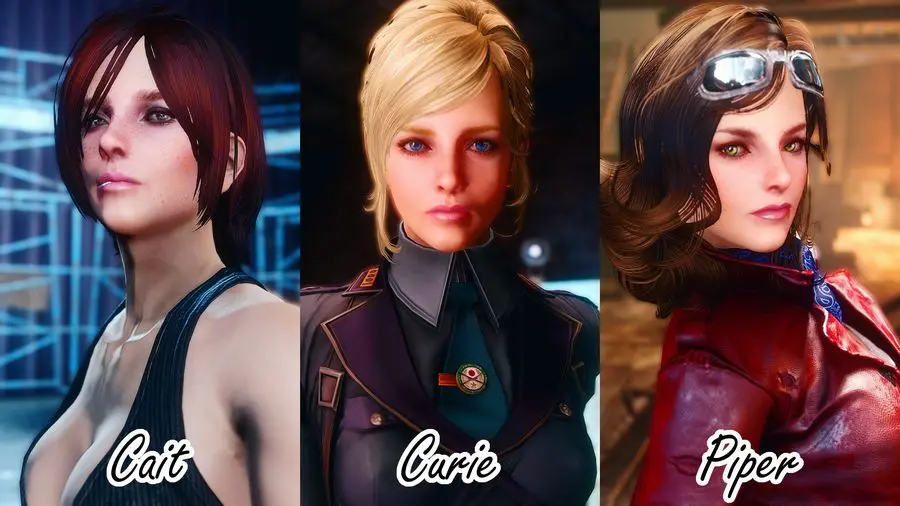 ▼Wasteland Heroines Replacer2▼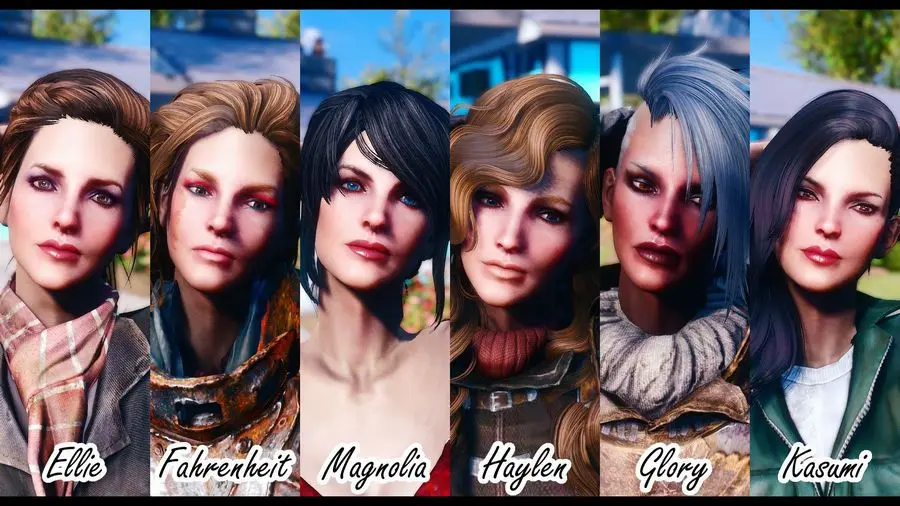 ▼Wasteland Heroines Replacer3▼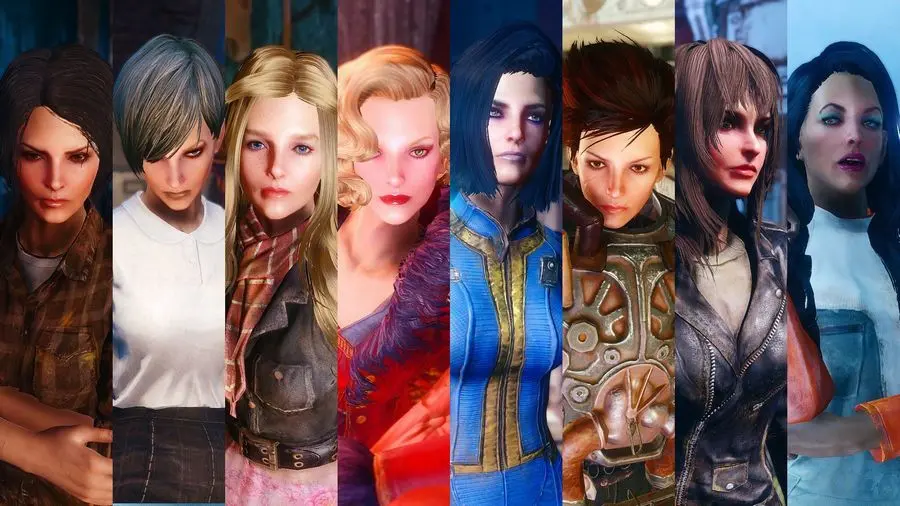 ▼Wasteland Heroines Replacer3▼