Languages at the moment:
- English
- Deutsch
- Française
- Spanisch

You can build your own Vertibird. The Vertibird has a Pilot. Dogmeat and your Companion willl also ride your Vertibird.
- Your private vertibird is just for traveling. The vertibird ingnores battle.
- You receive a Holotape with the Vertibird communication Software.
- The vertibird has cargo space.
- You can choos a pilot (Minutemen, Railroad or Brotherhood).
- The vertibird has its own texture directory. So you can make your Vertibird unique.
- Private Vertibird will also work with the mod Everyone's Best Friend.
- Get into the Vertibird and choose your prefered destination on your map (choose fast travel). Your pilot will fly to your destination.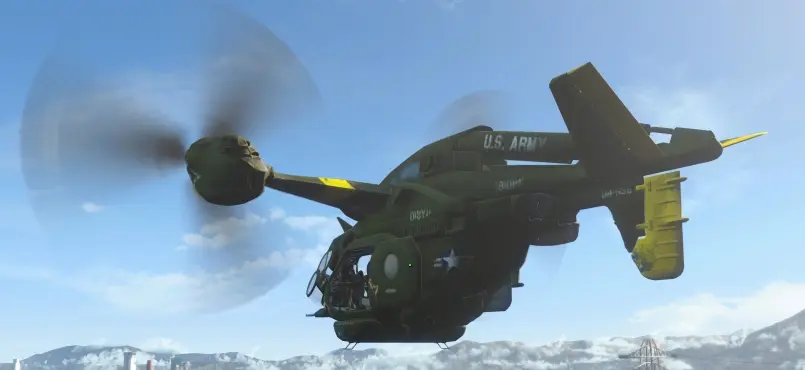 Install Mod Textures
1. create a Folder: .\Textures\xgfPrivateVertibird.
2. copy your preferred Mod Textures into this Folder.
****** If your Vertibird flies through houses etc. ******
A few mods that tamper with the Commonwealth worldspace, removing data critical to the vertibird's pathfiding AI.
Try this Fix:
Personal Vertibird Flight Altitude Fix
Gopher's video to this theme (start 4:38)

Uninstall
- destroy your private vertibird.
- (and also recommended) open the console and type: stopquest xgfvertibirdquest
- remove the mod files.
You can view also my other mod.