About this mod
A standalone, craftable neck cover for the Marine Armor from Far Harbor.
Requirements

Permissions and credits
November 2nd, 2018 Update:

Finally updated the Armorsmith Replacer version after almost 2 years.
Renamed AWKCR version to Armorsmith version.
Removed all previous versions because they were VERY outdated.

Please note: this mod does not function the same as Marine Helmet with Tactical Hood, which has skin clipping issues and is a mesh replacer rather than a standalone craftable neck cover. Even then, my replacer version just adds the neck cover I made's mesh as an armor addon to the helmet's forms. By no means am I saying mine is superior, I'm only clarifying that I didn't steal anyone's content.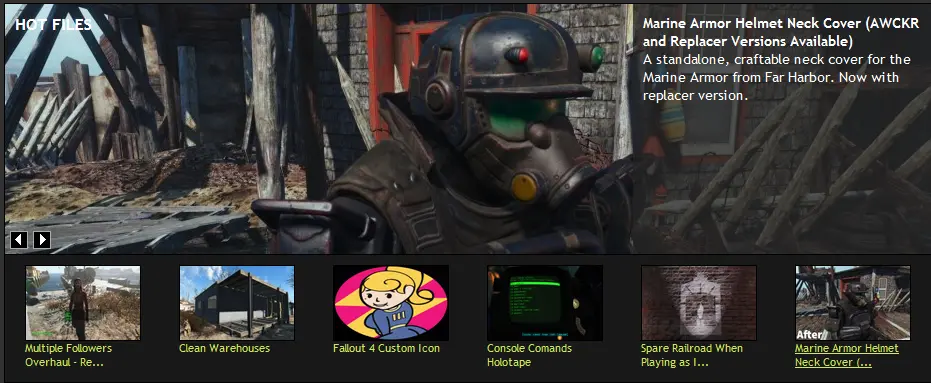 Wow, thank you all! This is my first ever mod to ever make the hot files!

Requires Far Harbor DLC. Armorsmith version available.