About this mod
French translation of the UPDATED Unofficial Fallout 3 Patch
Requirements

Permissions and credits

Donations
French translation of the UPDATED Unofficial Fallout 3 Patch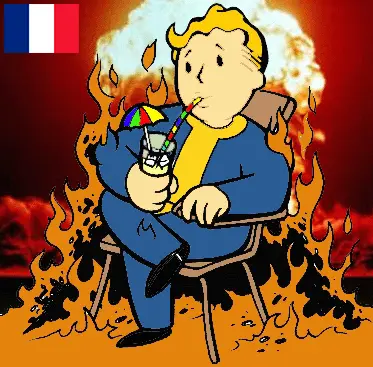 English description

What it does
This file is just a translation in French of the original mod.
Requirements
The original mod.
Installation
Download and install the original mod.
Download and install this mod.
Done.
Load Order
Just make sure the original mod is loaded before this one :
Unofficial Fallout 3 Patch.esm
Unofficial Fallout 3 Patch French
Description française 


Ce qu'il fait
Ce mod est juste la traduction en français du mod original .
Mod requis
Simplement le mod original.
Installation
Télécharger et installer le mod original.
Télécharger et installer ce mod.
Orde de chargement
Assurez-vous simplement que le mod d'origine soit chargé avant celui-ci :
Unofficial Fallout 3 Patch.esm
Unofficial Fallout 3 Patch French