File information
Created by
Hairylegs222 - robert01
About this mod
Reduces load orders by merging mods into a single plugin
Requirements

Permissions and credits

Translations

Changelogs

Donations
The Merges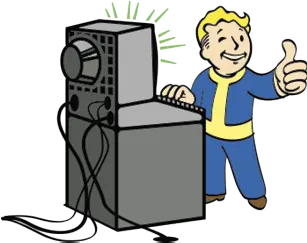 What this mod does

Combines mod's plugins (esps) into the master main plugin (esp/esm). Each mod is different having either an esp or esm as their master main plugin. The objective of this mod is to shorten your load order of plugins. v2.0 all merges have been remade by 
hairylegs222
.
Tools UsedQuestions you might have
Only dirty records have been removed. Besides that, no changes.
Will I fix bugs in the original mod's coding?
Nope.
Will I make these compatible towards other mods?
Nope.
Merged Mods ListInstallation
Go to the original mod's page first and install each download that contains each plugin in the lists below
Remove the esps/esms from your FO3 data folder or in your mod manager that the merged plugins are replacing
Install the merged plugins from the FOMOD installation
Enhanced Blood Textures v2.22b Replaces
dD - Enhanced Blood Main.esp
dD-More Gore.esp
dD-More Gore-The Pitt.esp
dD-More Gore-BrokenSteel.esp
dD-More Gore-PointLookout.esp
dD-More Gore-Zeta.esp
Fellout v1.23.456.7 Replaces
Fellout-Full.esp
Fellout-Anchorage.esp
Fellout-BrokenSteel.esp
Fellout-PointLookout.esp
Fellout-Zeta.esp
Fellout-pipboylight.esp
Mart's Mutant Mod.esm
Mart's Mutant Mod.esp
Mart's Mutant Mod - DLC Anchorage.esp
Mart's Mutant Mod - DLC The Pitt.esp
Mart's Mutant Mod - DLC Broken Steel.esp
Mart's Mutant Mod - DLC Point Lookout.esp
Mart's Mutant Mod - DLC Zeta.esp
Mart's Mutant Mod - Master Menu Module.esp
More Perks v2.3.7 Replaces
Dree Perks.esp
Dree Perks Anchorage.esp
Dree Perks Pitts.esp
Dree Perks Broken Steel.esp
Dree Perks Point Lookout.esp
Dree Perks Mothership Zeta.esp
Dree Perks Request by Fans.esp
Realistic Interior Lighting 0.8 Replaces
Realistic Interior Lighting.esp
Realistic Interior Lighting - OA.esp
Realistic Interior Lighting - BS.esp
Realistic Interior Lighting - PL.esp
RH_Ironsights - FOSE
vFinal Replaces
RH_IRONSIGHTS.esm
RH_IronSights_Basic_VanillaPlugin.esp
RH_IronSights_Vanilla_NewWeapons.esp
RH_IronSights_Basic_AnchoragePlugin.esp
RH_IronSights_Basic_PittPlugin.esp
RH_IronSights_Pitt_NewRifleSights.esp
RH_IronSights_Basic_BrokenSteelPlugin.esp
RH_IronSights_Basic_PointLookoutPlugin.esp
RH_IronSights_PL_NewItems.esp
RH_IronSights_Basic_ZetaPlugin.esp
You cannot upload these files anywhere for any reason without asking me (
hairylegs222
) first.