File information
Created by
Lemuroza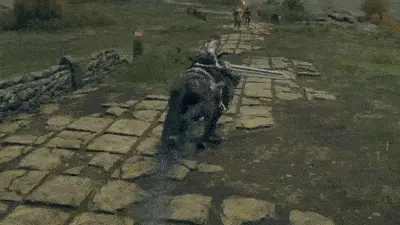 I won't lie, learning how to do this was fun.
Treat this as a WIP.
At least until I'll get around to fixing few minor issues.
1.1 - Fixed issues with the floating mane.
What was changed from the default model:
Resized it completely, since the default model was towering over Torrent.
Removed some of the hair from the mane due to strange behavior and clipping.
Did some minor touch-ups to accommodate player model without too much jank.
1.1 - Added a new layer of hair in order to fix (hide) the immovable, floating mane parts. I will be looking into fixing it without this half-measure.
Known issues:
Horse is perpetually squinting.
Tail physics are a bit too stiff. Don't know if that's just part of the Kaiden model, or if I screwed something up.
Stirrups are clipping a little bit. They were never meant to be used by the player after all. I'll do something about them at a later date.
Installation:
Install UXM and unpack the game with it.
Click "Patch" after it's done unpacking.
Make a backup of the files that are going to be replaced.
Unzip the mod into the main folder (where your eldenring.exe is located.)
Be sure to play offline to avoid potential bans.
Tools used:
UXM, 
Yabber
 and 
FLVER Editor
.
Thanks to all the creators of said tools for providing and maintaining them.
List of all item IDs can be found 
here
.