File information
Created by
Tipsqueak
About this mod
This mod replaces the metal Qunari horn textures in the CC with much fancier and shinier ones. Why? "It's pretty." - Iron Bull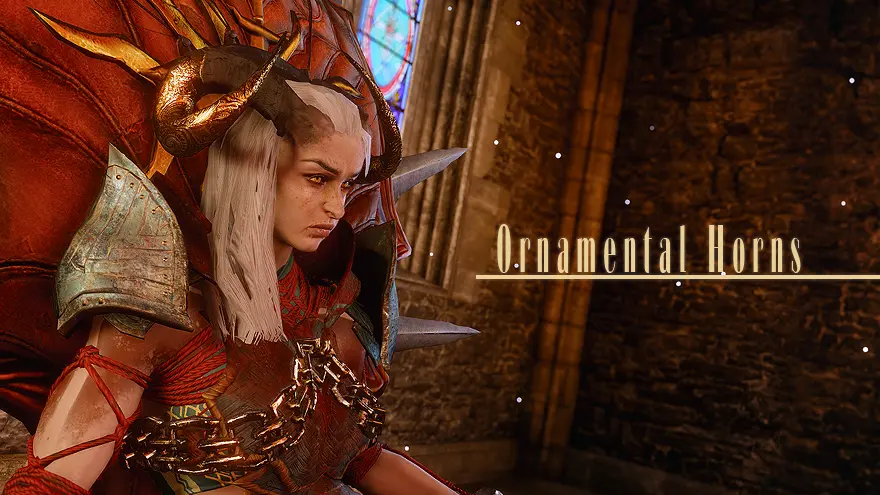 This mod replaces the metal Qunari horn textures in the CC with much fancier and shinier ones.
Why?
"It's pretty."
- Iron Bull
This mod contains a total of 35 textures split into 3 groups [01c, 01d,and 01e].  Each of these groups then replaces multiple horn styles/positions that share the same texture in the CC. So you can actually install one file from each group without conflicts! All textures work for both male and female. This mod is also compatible with my favorite mod: 
Bigger horns for FemQunari
by
cszoltan93
. This is only my second attempt at modding, so please be gentle... I'm a newb! 
Important Notes:
This mod is not compatible with other mods that change the Qunari metal horn textures. 
Highly advisable to disable this mod before going to the Black Emporium as it sometimes will let you enter fine and dandy but at other times it will fail to load into the BE.
Like hair mods, this one is hit or miss in Trespasser
Only install ONE texture from each of the three groups - or else you'll have a bad time.

Files:
I have upload 3 complete packs that include all of the textures for 01c, 01d, and 01e respectively. 
I have also uploaded the rest by groups of two under optional files. There is a diamod for each individual texture. Grab whatever suits you best! Just remember only install one of each type. <3

What files replace what style?

Note: the three textures seen here are all installed at the same time.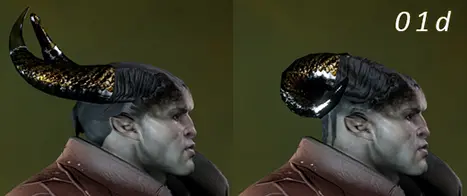 Other Mods Used:
Final Words:
I would love you all if you upload images of the mod during your game-play! I've set the image approval to off and would love to see your Qunari in all their fancy-pants glory!
Some of the textures used are by the incredible jojo-ojoj, and the rest are by me. 
I also am always open for ideas and requests. Just hit me up!