Sacred Ashes Team And More - SATAM - (Morrigan - Leliana - Sten - Alistair - Zevran - Wynne - Oghren - Justice - Flemeth) Replacement
Sacred Ashes Team And More - SATAM - (Morrigan - Leliana - Sten - Alistair - Zevran - Wynne - Oghren - Justice - Flemeth) Replacement
File information
Created by
WJill aka Jill Waterhouse
About this mod
Morrigan, Leliana and Sten (inspired by the "Sacred Ashes" trailer), handsome Alistair, glorious Zevran, concept-inspired Wynne, adorable Oghren, the spirit of Justice in the flesh and DAI inspired Flemeth default face replacements. Check it out!
Requirements

Permissions and credits
★ Please don't forget to endorse if you like my mod. Thank you! ★

It all began with Alistair...
No, seriously! I just wanted to romance him the first time I launched the game, and I thought he wasn't handsome enough for my pretty Warden XD
I was trying to look for a replacer, and I haven't found the one I genuinely like. So I decided to make my own. That's how the "Handsome Alistair" mod was created. I just decided to share my own Alistair replacer with you guys! :D
A few days after that, I saw the famous Sacred Ashes trailer and thought that I really would like to have these CGI look-alikes of Morrigan, Leliana and Sten in my game. I even found a mod for the girls, but they still looked rather odd in-game. And a decent Sten mod was nowhere to be found at all. And so... I decided to make my own replacers once again. That's how the "Sacred Ashes Team and more" mod was created in the first place. Soon after I added Zevran (he was remade for the very same reason as Alistair XD), Oghren (I thought he should be a little more attractive because he's a womanizer), Wynne (got inspired by the official concept art) and Justice (
I made him look a lot less like a "zombie skeleton" just because Kristoff's wife said something like: "oh dear husband, you're back", so he must've looked pretty normal to her; otherwise I assume her reaction would be like: "Andraste's arse! What happened to you?! You look like a zombie!"
). Finally, Flemeth was added. Because Dragon Age 2 was released and I saw her there, and I was like: "Wow... she looks... nothing like that old hag from the first game! Time to make DA2-alike Flemeth!".
It's been six years already, and it's time to UPDATE this sh..iitake mushroom finally :D
Why? Because it was full of glitches, some of the CC I used are long gone now, and it's also an opportunity to remake all of the characters using HD textures and high-poly hairstyles.
Here you can see a side-by-side comparison of the original Sacred Ashes images and my precious morphs. Wynne and Flemeth are here, too. This time 
I was inspired by Flemeth's "Inquisition" image, and it's kinda noticeable, I think.




As for Wynne's face, I was inspired by this very concept art: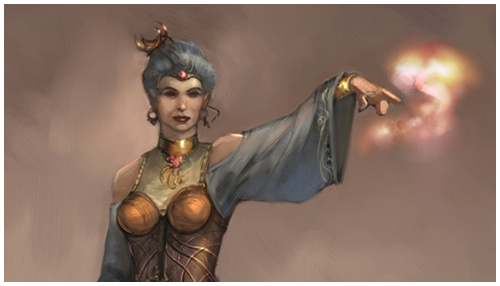 ========================================================================================================================

To install, just put the files into your override folder (Documents\BioWare\Dragon Age\packages\core\override).

Please use this software to compile my chargenmorph (includes all of the necessary resources, hairstyles, too) with the one you've got: https://www.nexusmods.com/dragonage/mods/971





Have a nice play with SATAM - Sacred Ashes Team And More - 
(Morrigan - Leliana - Sten - Alistair - Zevran - Wynne - Oghren - Justice - Flemeth)!