File information
Created by
keanuWheeze
About this mod
This mod lets you purchase and access V's Mansion. Also adds new sitting, sleeping, wardrobe and shower interactions to it.
Requirements

Permissions and credits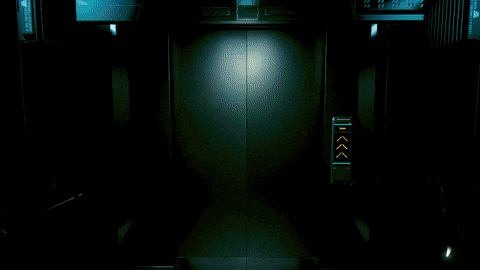 What it does:
- Lets you purchase and access the Mansion next to V's apartment (Also seen in the Edgerunners Anime)
- Lets you enter the Mansion without any loading screens using an elevator
- Added new interactions for sitting, sleeping in the bed, showering and wardrobe to make it a fully functional apartment
- Unlocked the door to the terrace
Installation:

- Download and install 
CET
 (Latest version)
- Download and install
ArchiveXL
- Download the mod and extract it into your game folder (The one containing /bin, /r6 etc...)
How to use:

- To purchase the Mansion go to the elevator access (In front of V's Megabuilding, as seen in the GIF below)
- Use the dialog popup to purchase it:
- If you have Street Cred of below 30: 150000 E$
- If you have Street Cred of above 30: 75000 E$
- Once purchased, the elevator doors will open automatically (Every time you come near them)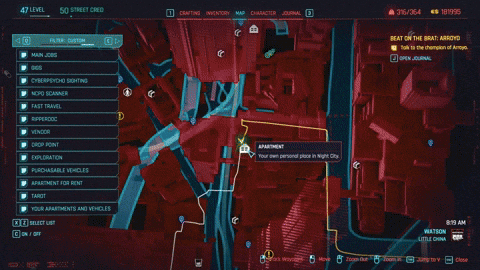 What to do in the Mansion:

- Once arrived in the Mansion, you can use a variety of new interactions:
- Sit in front of the TV and watch some ads
- Drink a coffee
- Sit and drink some whiskey
- Take a well resting nap (Or just lie around in your bed as long as you want ;D )
- Take a shower
- Use the wardrobe next to your bed
- Customized your appearance using the makeup next to your desk
- Lean on the railing
- Sit on one of the many couches and chairs
- Take a swim in your pool
- Sit in your garden and enjoy the view!
Know issues:
- The weather is always sunny while in the garden, this however does not apply to the interior. If the weather is bad, it's best to sleep /skip time to avoid any issues
Thanks to scornthegreat and brahmax for testing the mod. Special thanks to Deceptious for explaining scene files and being a wizard. As always, thanks to psiberx for Cron.lua and GameUI.lua. Thanks to MaximiliumM for letting me use AMMs "Water" effect for the shower