Kiroshi Opticals - Crowd Scanner
Kiroshi Opticals - Crowd Scanner
File information
Created by
Alien and BadAssGodFather
About this mod
Generates a unique backstory for each crowd NPC scanned. Procedurally generates the background based on the NPC's appearance/gender. NPC's background is displayed in a new section on the scanner pane!
Requirements

Permissions and credits

Translations

Turkish
Spanish
Russian
Portuguese
Polish
Mandarin
Korean
Japanese
Italian
German
French
English
Czech

Changelogs

Donations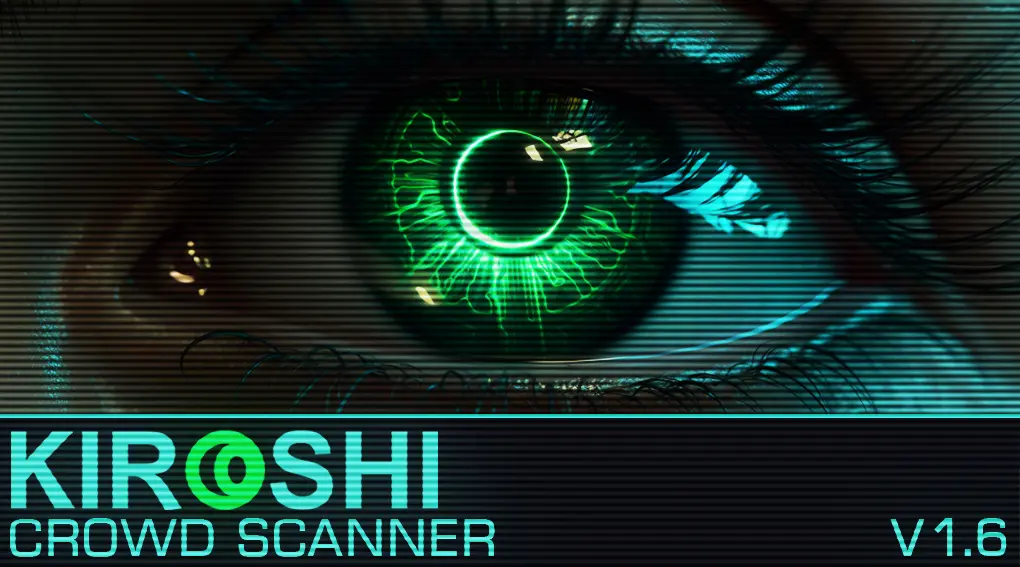 IMPORTANT NOTE: This mod now Requires Codeware. If upgrading from a previous version ensure you uninstall/delete the previous version of this mod from your scripts folder. See install instructions below.

Usage

Once the mod is installed simply find a crowd NPC to scan. You should see a procedurally generated background appear in a new section of the scanner info panel. This works on crowd NPCs only. Combatants will not render a background in favor of the other UI elements (bounty, skills, vulnerabilities, etc...).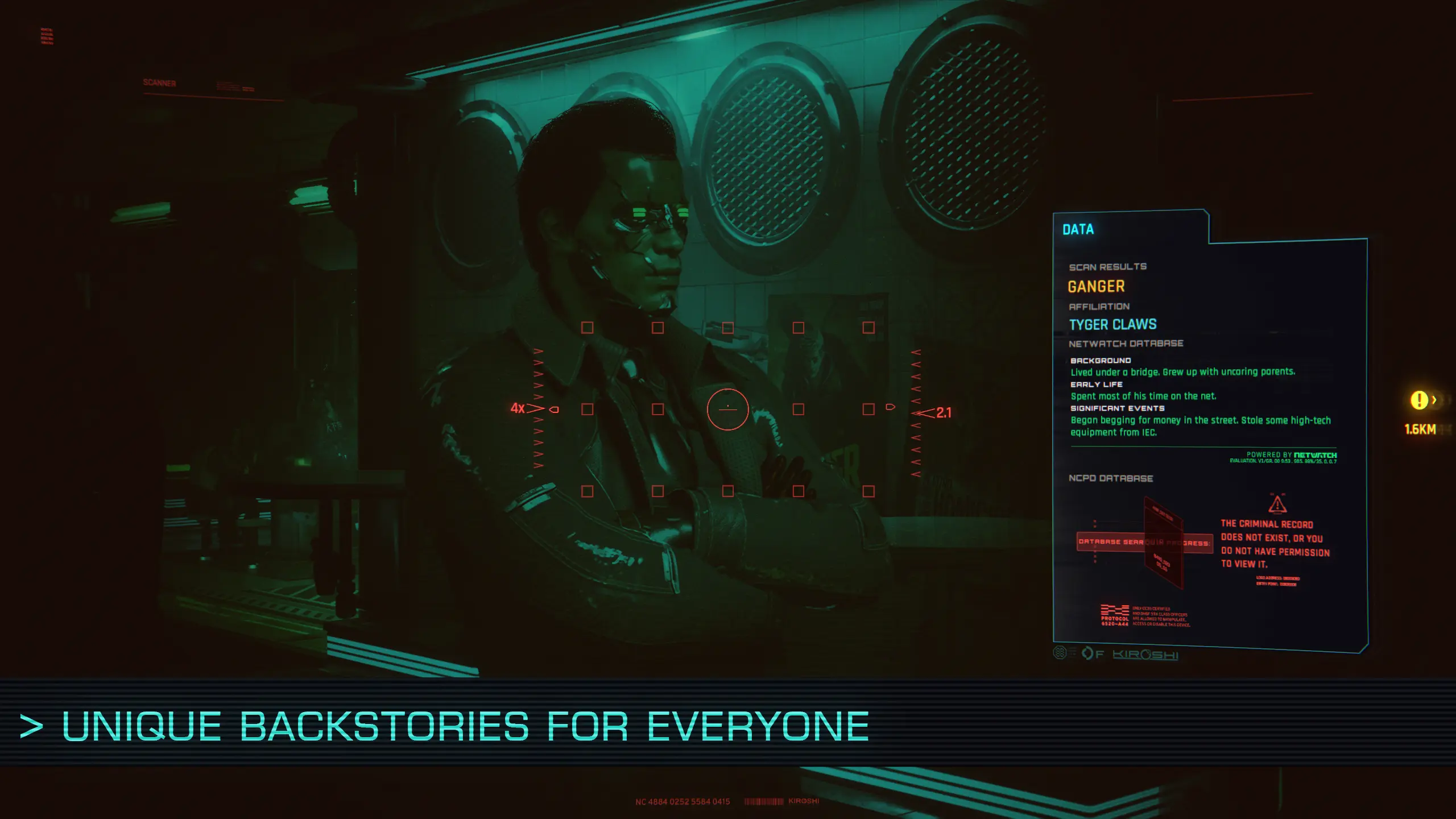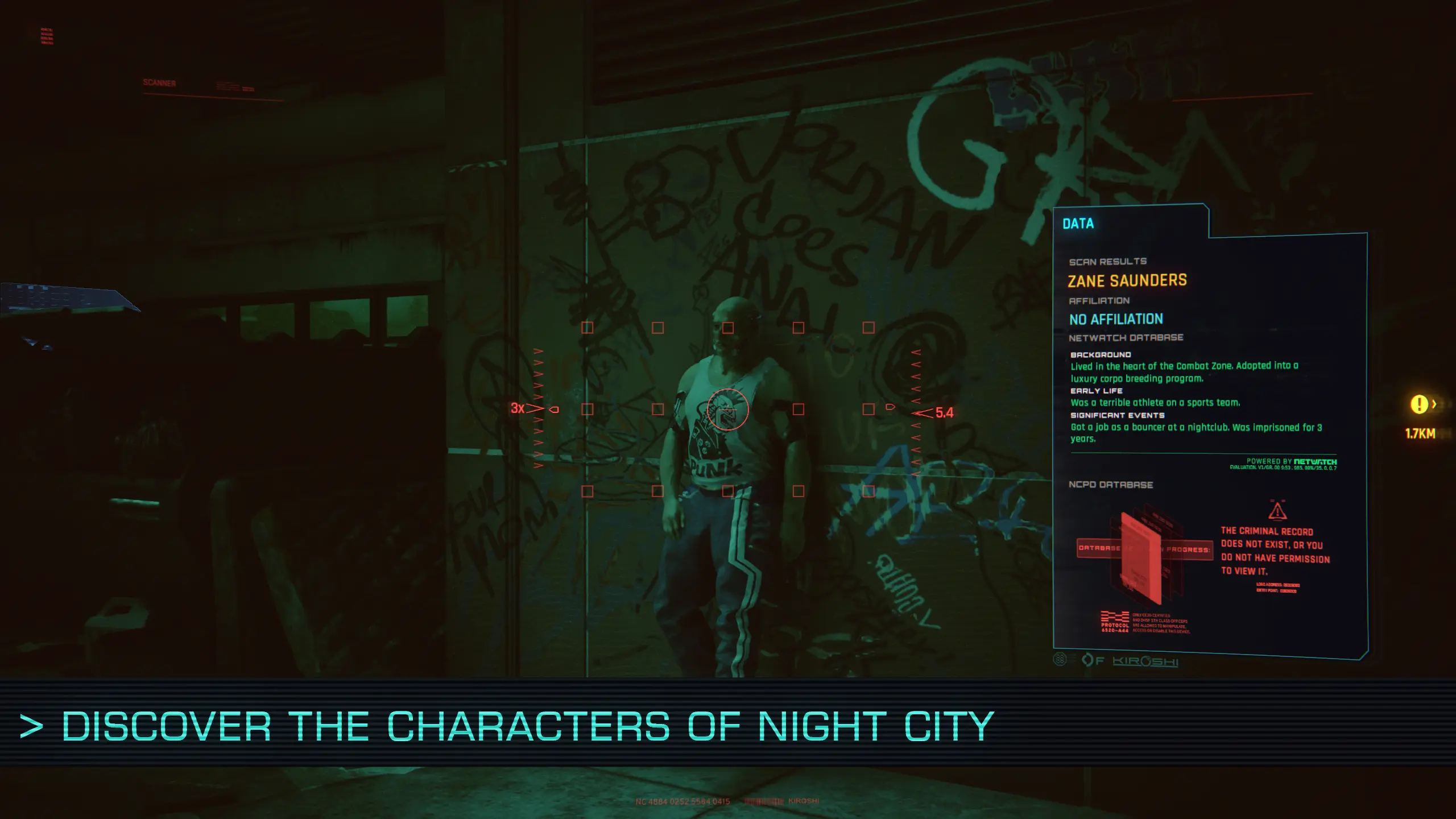 Features
The character's appearance is taken into consideration when generating their backstory. Poor looking people are much more likely to have experienced negative events while richer looking people will have more pleasant backgrounds befitting their upbringing.
The character's faction/archetype is considered as well. Edgerunners will be much more likely to have performed some kind of mercenary work.
Rare events! Some events are super rare - keeping scanning to see if you can find some of them!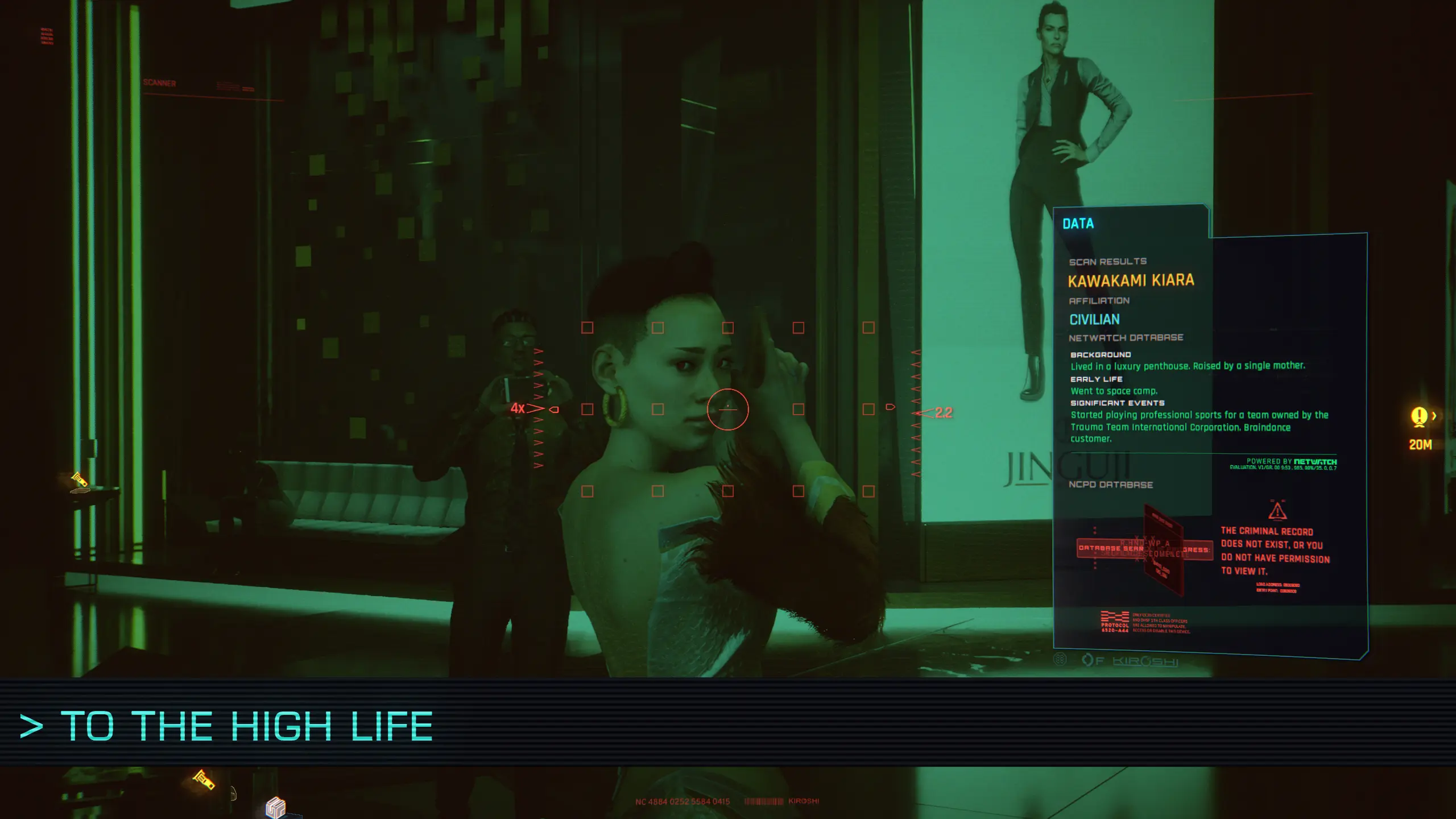 Installation

Requirements

 Manual Installation
Delete any previous versions of this mod from your r6/scripts folder (e.g. r6/scripts/backgroundScanner)
Install Codeware and Red4Ext
Download the mod and extract the zip file.
Drag the contents of the zip file into the Cyberpunk 2077 game folder
Upgrading from previous versions

This mod previously shipped with its own version of the Codeware library. In order to provide better compatibility with mods that use Codeware, this mod now requires the Codeware distribution hosted on Nexus.
When installing a new version, please be sure you delete the previous version from your mod from your r6/scripts folder. However, if you're using Vortex to manage your installation, you should be fine.
Alternatively, you can use your favorite Mod Manager to download this mod. Just be sure the files end up in the right location.



Translations

Anyone willing to provide translations, please feel free to do! 
How To Make Translations

The
text.reds
file includes all the strings used within this mod. You'll want to modify each variable in that file with your translations.
Both male and female variants of text strings are defined in 
text.reds
. By default, male variant strings are not required, if it is not defined the female variant will surfaced. English text strings are generally written in a gender-neutral way so a lot of strings will have only "female" variants defined.  If your language is gendered you may provide a string for both the male and female variant strings which will be surfaced depending on whether the subject of the scan is male or female.
Once your translations are complete, you can replace the default
text.reds
 file with your translated version to test them out in-game.
Hosting Translations

Please upload your translations to Nexus and link them to this mod. Screenshot on how to do this: 
https://i.imgur.com/epT1n7J.png
To ensure that your translations are compatible with any updates/fixes for this mod be sure to include only the modified
text.reds
 file in your upload. You'll want to structure your uploaded zip file as follows: 
r6/scripts/backgroundScanner/text.reds.
 Your
text.reds
 file should overwrite the one in this mod.

Credits
Massive thanks to BadAssGodFather for his contributions/coming up with a ton of new events
Huge thanks to jekky for his excellent Redscript compiler
Based on the CP2020 Lifepath Generation Program by Mark A. Hassman
Thanks to everyone over at the 
CP77 modding discord