Adammantium's Multiplayer Mod (U12)
Adammantium's Multiplayer Mod (U12)
File information
Created by
Adammantium
Disclaimer: This mod is only a proof of concept atm and buggy as hell. It works, but it's in no way polished.For more information or help, just give us a visit on 
Discord
.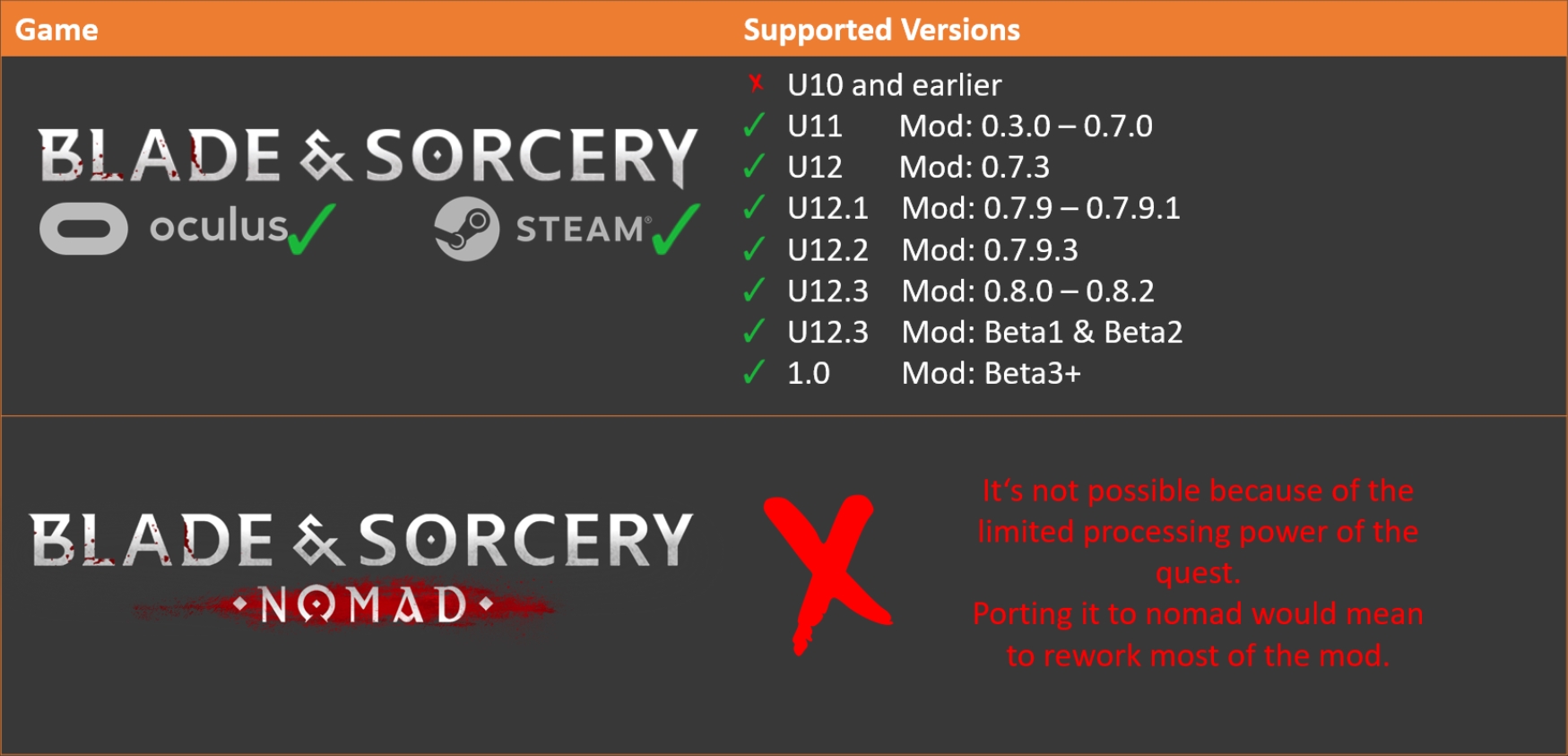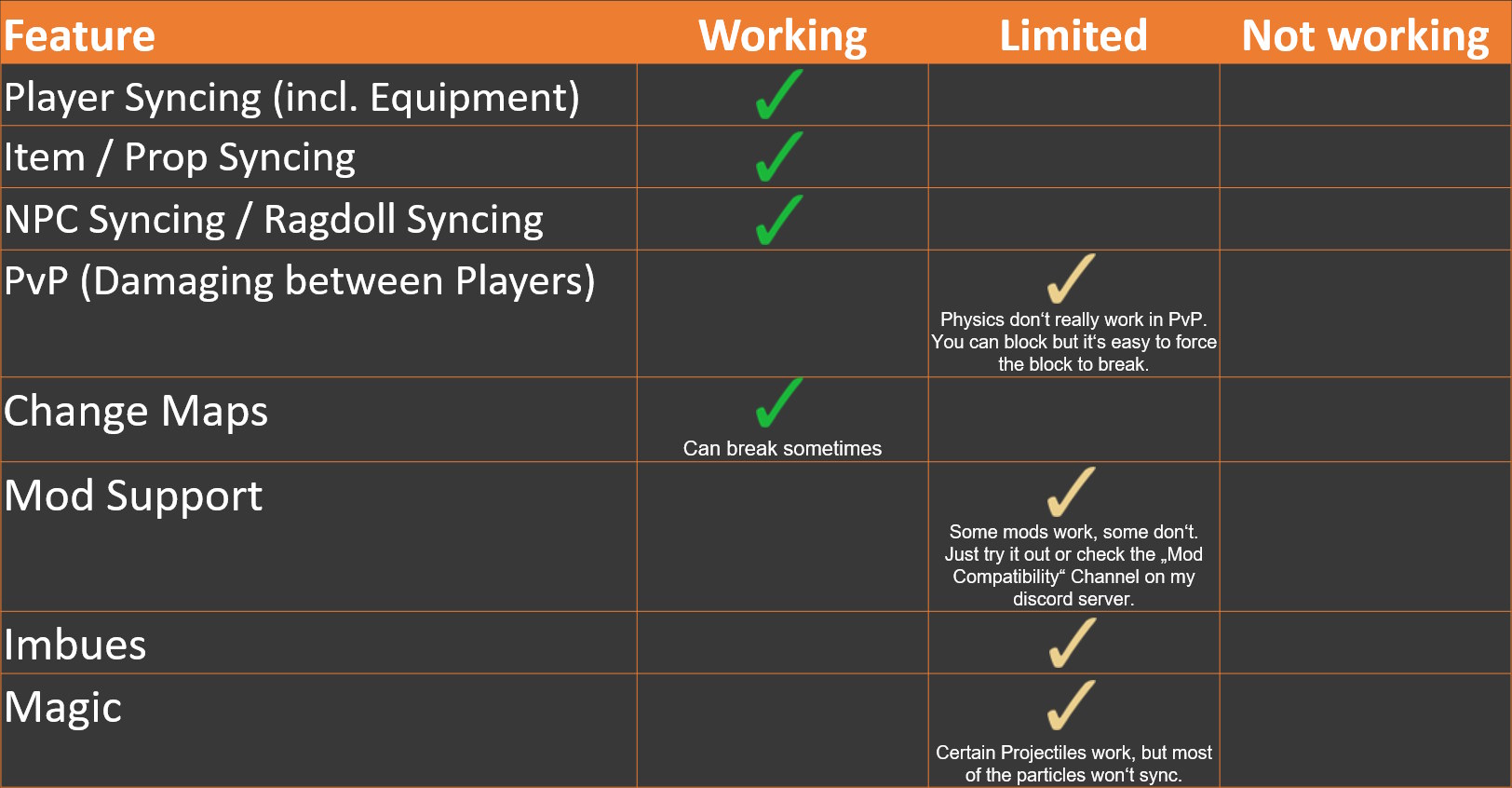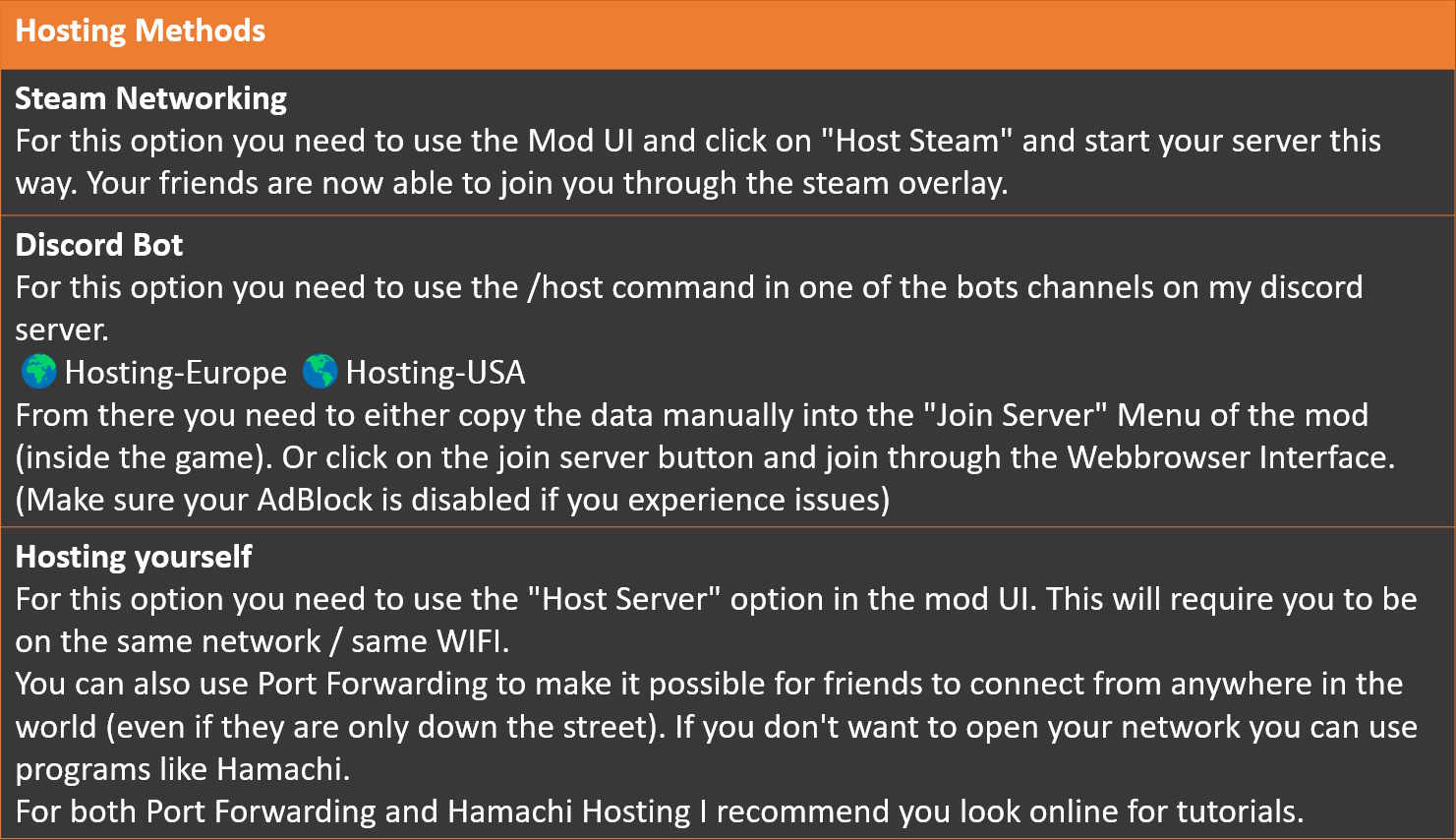 Whats not working / Known bugs:

General Glitchyness
Magic Particles (Effects like killing or pushing NPCs will still sync)
Dual handed weapons are a bit buggy
Dungeons might crash the game
How to play:
FAQ:
Are mods supported?

Yes, and no. Simple mods that just add props and items like swords or cookies work, if everyone has them installed.
Mods like magic and more complicated weapons will work for you and you are able to use them, other players just won't see the effect of them.
If a player doesn't have the same mod as an other player, items that are not known to that player will just be displayed as a normal sword. People with the mod will still be able to see them properly.
Do I need to port forward?
No, you dont need to port forward anymore. It's still an option, you can also use Hamachi or Radmin.
But easiest method is to use the bot on my discord server.
If you have the Steam Version of the game, you can just use Steam to host and invite your friends.
You can check out the installation video on how to host with the discord bot:
https://youtu.be/iT5xkhoSVqg
The mod is glitching out
Yes, i know
For more information or help, just give us a visit on
Discord
.
You scrolled to the bottom, here take this: 🍪