img 3 loading...
img 4 loading...
img 5 loading...
img 6 loading...
img 7 loading...
img 8 loading...
img 9 loading...
img 10 loading...
img 11 loading...
img 12 loading...
img 13 loading...
img 14 loading...
img 15 loading...
img 16 loading...
img 17 loading...
img 18 loading...
img 19 loading...
img 20 loading...
img 21 loading...
img 22 loading...
img 23 loading...
Description
Last updated at 22:11, 7 Jul 2017 Uploaded at 8:18, 30 Apr 2017
Uniting resources from 13 different mod authors, this is a dragon mod like none seen before.
28 new dragons, each with a unique model & texture
7 ranks of strength for each dragon, creating a challenge that scales with your level
16 new breath attacks & 19 new abilities used by the dragons
Integrated into vanilla leveled lists to appear in your game seamlessly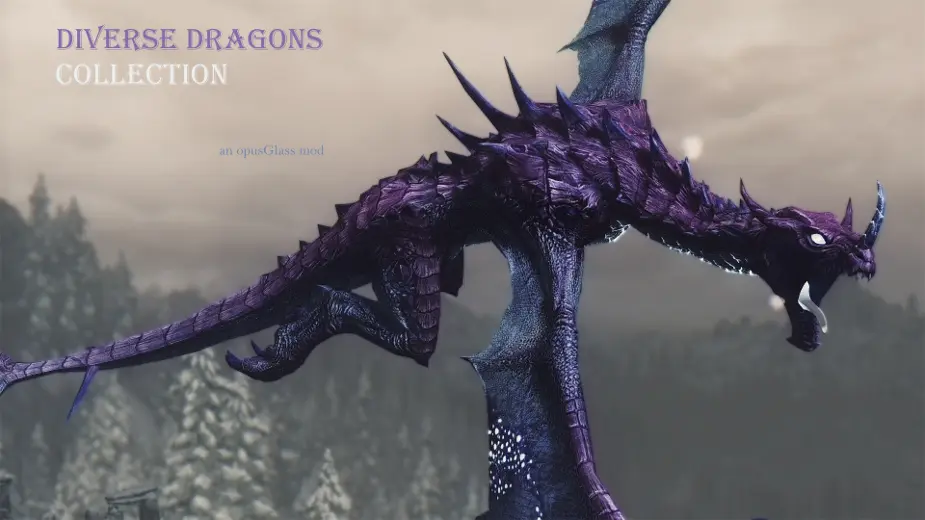 Differences from DDC2
This is a backport of the up-to-date SSE version. As such, there is no longer an MCM menu. Instead, a dragon removal script has been included to be used with TES5Edit.
As a result, the mod is now much more stable due to not relying on Skyrim's script engine.
This also means you will need to create a Bashed Patch if you want to use this alongside other mods that add dragons to the leveled lists.
Other than that, the mod's balance has been greatly improved, and there are also several new dragons.
Installation
Dawnguard and Dragonborn required.
Just create a back up save of your game, then install as usual.
Make sure this mod is after USLEEP and any other mods that might edit the dragon leveled lists (unless you make a bashed patch).
If anything goes wrong during download/installation, uninstall and revert to your backup save.
There are several patches in optional downloads. If you want multiple patches, you will need to patch the patches together yourself.
If you are currently using DDC2, you probably won't want to use them together. Technically you can, but you won't have much room in the Leveled Lists and many dragons will be redundant. I recommend either starting a new save without DDC2, or disabling DDC2 through the MCM menu.
FAQs
Credits
Meshes: yousukeve, opusGlass, Zerofrost, Link815, junin, Madcat221
Textures: Bellyache (wrig675), opusGlass, yousukeve, Zerofrost, sepherose, luddeman, digitalLion, Versispellis, Aipex8, junin, LoginToDownload
ESP content & scripts: opusGlass
Helpful dragon texture template: LoginToDownload
Video: DonProtein
Screenshots: fiszi
Testing: DonProtein, fiszi
Detailed authorship info can be found in the
Readme
Recommended Files:
SPLENDOR: DRAGON VARIANTS
 (check that page for patch)
My Mods: