Description
Last updated at 17:26, 26 Nov 2014 Uploaded at 0:25, 4 Aug 2014

DOWNPOUR is a retexture of the Skyrim rain, to make it more dramatic and heavy in appearance. The vanilla rain is a drizzle, this is a downpour.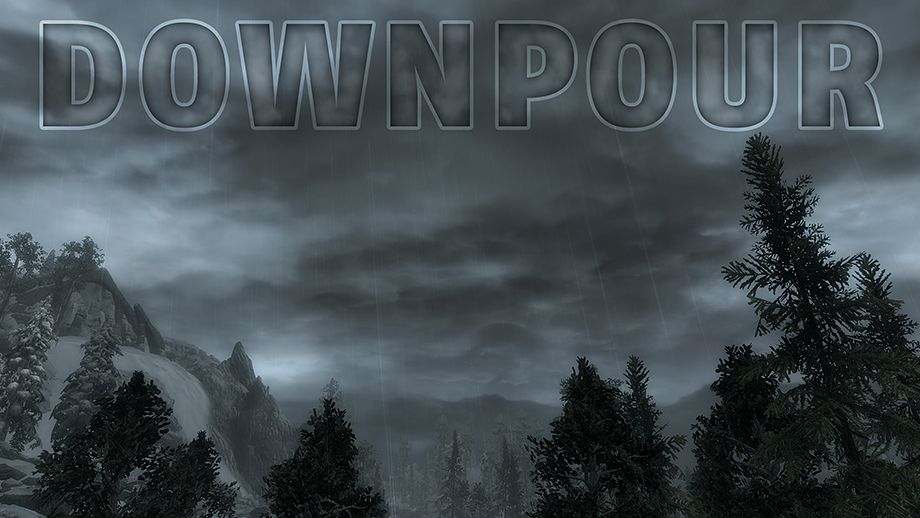 In their infinite wisdom, Bethesda decided that Dust required three textures to capture (but still ended up with something that looked like floating snowballs). For Rain, they figured one texture was enough... a questionable design choice. Sadly, that one texture was only 32x128 pixels in dimension. So, they made a long column with 8 broken streaks that are repeated (over and over) to create the rain effect.
Now, the idea that rain would need a "hi-res" texture is a bit silly, but there is a downside to going too small. You risk the effect being too subtle (like the vanilla texture), and also looking too regimented in its repeat. I found that 256x256 worked well, since it was large enough to show detail, and more importantly, allowed for variety in the shape and placement of the drops. This size also allows for smooth animation for the vast majority of people.
I've added a Performance Version for people with lower end PCs. This textures is twice the vanilla resolution (64 x 256 pixels). It doesn't have quite as much variety as the regular version, but the effect is quite similar overall in game.
UPDATE 8/8/14 - I uploaded a fixed file of the Performance Version. The original had an incorrectly named folder. My apologies to anyone who downloaded that version yesterday. Please download the updated file.
Since there is only one rain texture, I decide to try not only to give more variety and apparent randomness to the rain particles, but to also make it appear heavier in game. We have excellent mods like
SNOW
that give us impressive snow storms, but the rain of Skyrim always seemed a little too restrained to me. So, I threw my hat into the rain retexture ring and this is what I came up with.
I tested the texture with both the vanilla game, and ENB, and found it worked well with both (at least in my opinion). It's impossible for any one rain texture to please everyone, and I don't pretend that this one will. I'm merely offering another choice for people.
Sakr3d was kind enough to make this comparison Gif showing the Vanilla rain texture, the Climates of Tamriel rain texture, and my DOWNPOUR rain texture: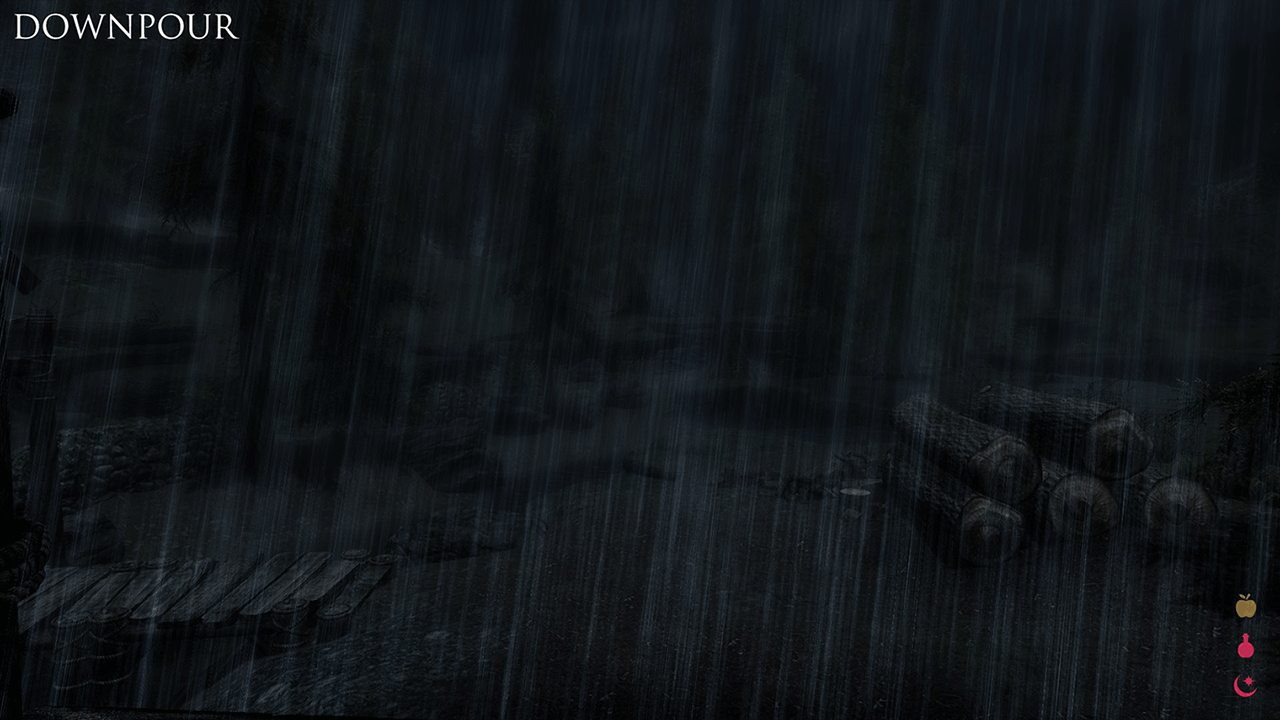 For a quick test, open the console (~) key, and type in the following code: sw 10a23c
I would heartily recommend using the
Splash of Rain
mod with this texture, and suggest turning the splash setting up to 3 or 4. It really enhances the effect of a heavy downpour. With my new storm cloud texture in my
Ethereal Clouds
mod, rain is no longer just a spring shower in Skyrim.