File information
Created by
Karpfenfrosch
About this mod
Changes Hattori's Blade of the Bits and adds several new Swords.
Requirements

Permissions and credits

Changelogs
of viable Swords and Dumplings1. Foreword:
This mod changes the stats of Hattori's Blade from the Bits and adds several new weapons and crafting components. The mod supports English and German versions of the game.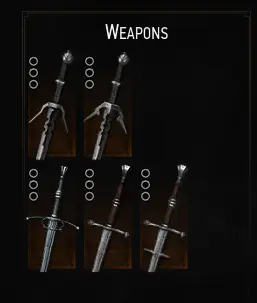 2. What this mod does:
Hattori's Blade from the Bits now has a static level and aims to be a viable alternative to Superior Witcher Gear.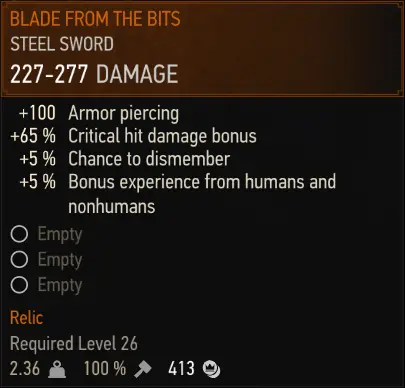 Hattori's Blade can be upgraded twice to be a viable alternative to Mastercrafted and Grandmaster Witcher Gear.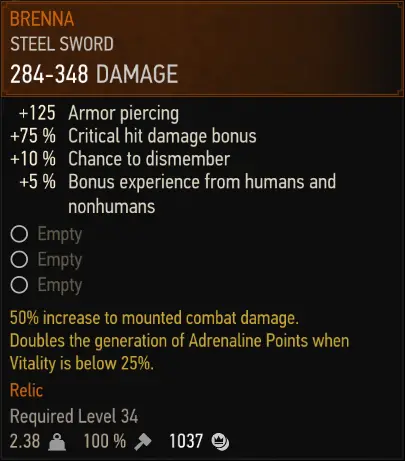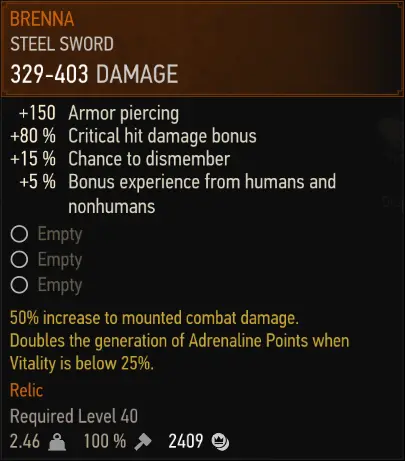 There are also two new variants of Silver Swords that can now be crafted.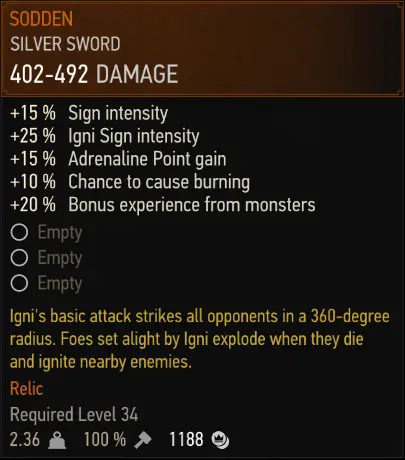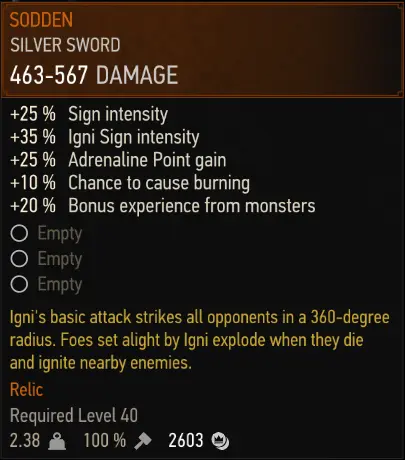 3. How to install / uninstall:
Unpack
viable_swords_and_dumplings.rar
and copy everything inside into your Witcher 3 main directory.
IMPORTANT:
Please run Script Merger to resolve possible conflicts. Be aware that this mod might not work with overhaul mods like Ghost Mode or
Witcher 3 Enhanced Edition.
To uninstall, just delete the
dlc__viable_swords_and_dumplings
folder in your DLC folder and the 
modViable_swords_and_dumplings
folder in your mods folder.
4. How to obtain:Crafting Components:Weapons:


Crafting Diagrams:

5. Known Issues:
In the crafting diagram the weapons are shown to be Level 0. Just ignore that, as they will actually be the level that is shown above when crafted.

6. Debug Console Commands:
If you have enabled the debug console you can add items directly into your inventory by opening it and typing:additem("itemID")
for example: additem("Brenna lvl3")
Crafting Components:Weapons:


Crafting Diagrams: