File information
Created by
Lazzer
About this mod
Changes the inky black inventory background to a concept art of two Witcher swords.
Requirements

Permissions and credits
I was kind of disappointed with the pitch blackness in the background of Geralt's inventory, so I changed the default texture to an official wallpaper, slightly modifying it as well to ensure it fits the rest of the stuff throughout the panels. Uploading it here because I thought somebody would like to use it in their game.
1.30 is absolutely required as well as Blood and Wine expansion pack. Incompatible with any file that modifies the inventory look.


Available versions:
- Original Background Edit
- Dark Blue
- Desaturated

Preview (see images tab for the actual inventory look!):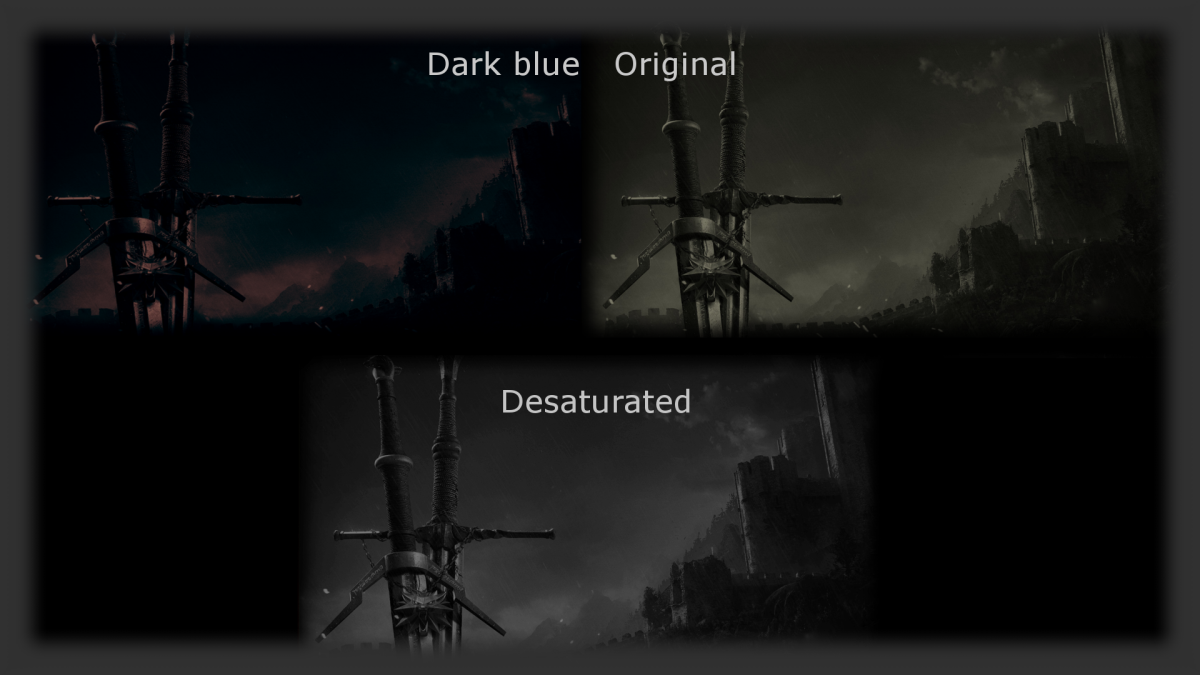 Original illustration by CD PROJEKT RED

My edit

Have fun with it!