File information
Created by
Margmas
About this mod
A pressure plate for opening and closing doors
Requirements

Permissions and credits

Mirrors

Changelogs
About
Adds a pressure plate, which opens and closes doors within a range if a player stands on it.
Wooden pressure plate: 3 wood, 1 surtling core with the hammer. Requires a workbench in range
Stone pressure plate: 3 stone, 1 surtling core with the hammer. Requires a stonecutter in range
Triggering range is configurable.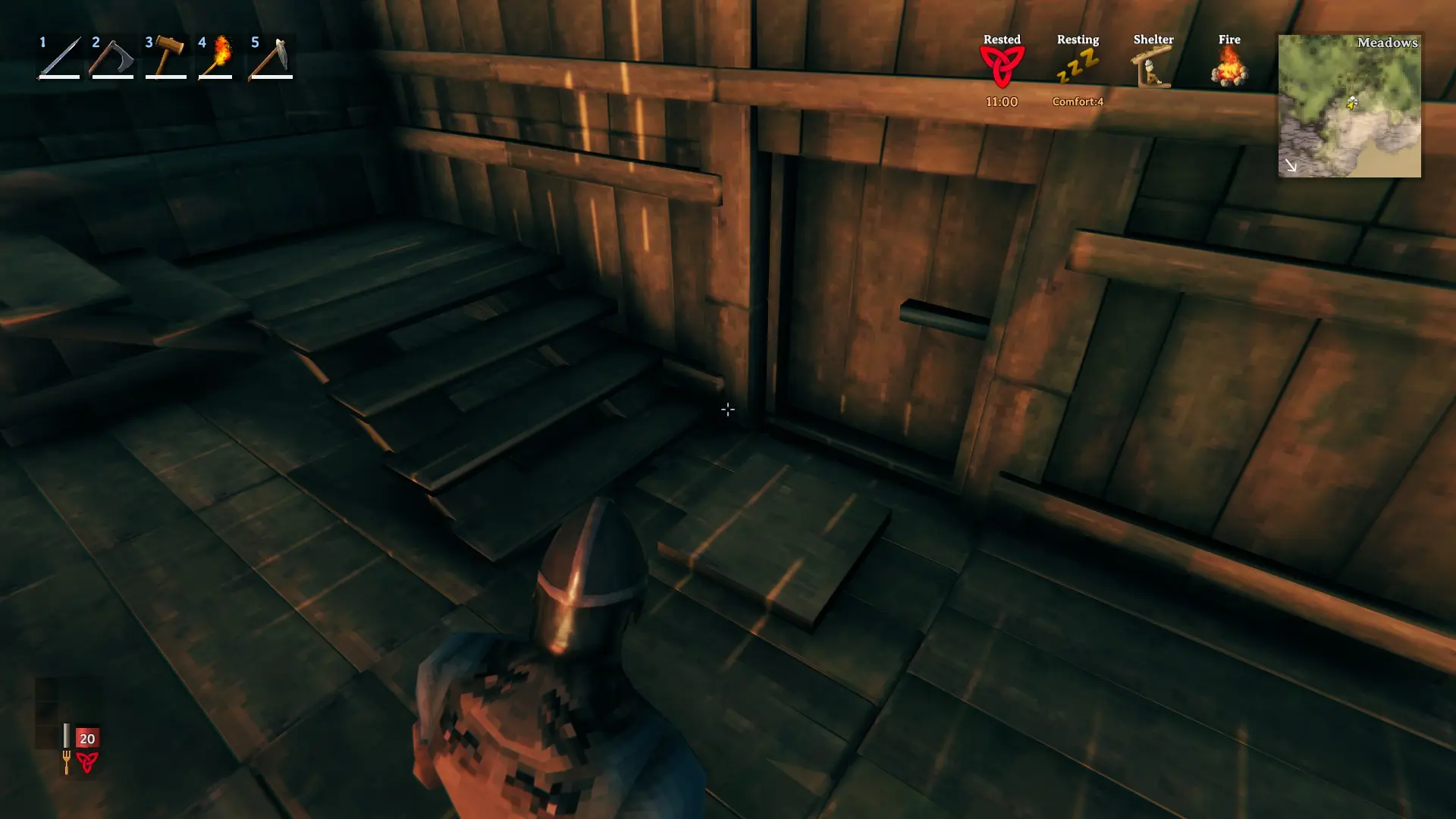 Installation
Install all dependencies
Extract the content of `Pressure-Plate` into the `Valheim/BepInEx` folder
Settings
Following settings can be set by every user:
PressurePlateRadiusHorizontal
PressurePlateRadiusVertical
PressurePlatePlayerRadiusHorizontal
PressurePlatePlayerRadiusVertical
PressurePlateOpenDelay
The config file can be found here:
BebInEx/config/com.maxsch.valheim.pressure_plate.cfg
It is also possible to set a custom door config, however this can only be done with code:
adding custom door config
.

Developing
This mod can be found on
Github
.
Changelog
0.2.1
- Fixed null error when placing a new door, as no ZNetView exists yet
- Fixed not opening a door if the player presses the plate while the door is closing
0.2.0
- Reworked internally how a pressure plate opens doors
- Modders can now set custom configurations for doors. This includes if the open/close is reversed and opening time
- A pressure plate no longer interrupts a open or close animation
0.1.0
- Replaced ValheimLib with Jotunn, everything is backwards compatible
0.0.6
- Added configuration: PressurePlateRadiusHorizontal
- Added configuration: PressurePlateRadiusVertical
- Added configuration: PressurePlatePlayerRadiusHorizontal
- Added configuration: PressurePlatePlayerRadiusVertical
- Added configuration: PressurePlateOpenDelay
0.0.5
- Added stone pressure plate
- Updated wood pressure plate icon
- Changed Language tokens: $pressure_plate -> $pressure_plate_wood, added $pressure_plate_stone
0.0.4
- Updated ValheimLib to 0.0.15
- Reverted last fix as it was fixed in ValheimLib
- Removed unnecessary 'valheim.exe' restriction
- Removed HookGenPatcher dependency
0.0.3
- Fixed "Destroyed invalid prefab ZDO..."-bug when moving through portals
0.0.2
- Added sound effects for pressing and releasing pressure plate
0.0.1
- Release
Links
Nexusmods:
https://www.nexusmods.com/valheim/mods/498
Thunderstore:
https://valheim.thunderstore.io/package/MSchmoecker/PressurePlate
Github:
https://github.com/MSchmoecker/Valheim-Pressure-Plate
Credits
- Sound effects:
http://www.freesfx.co.uk