Having some fun with my creativity.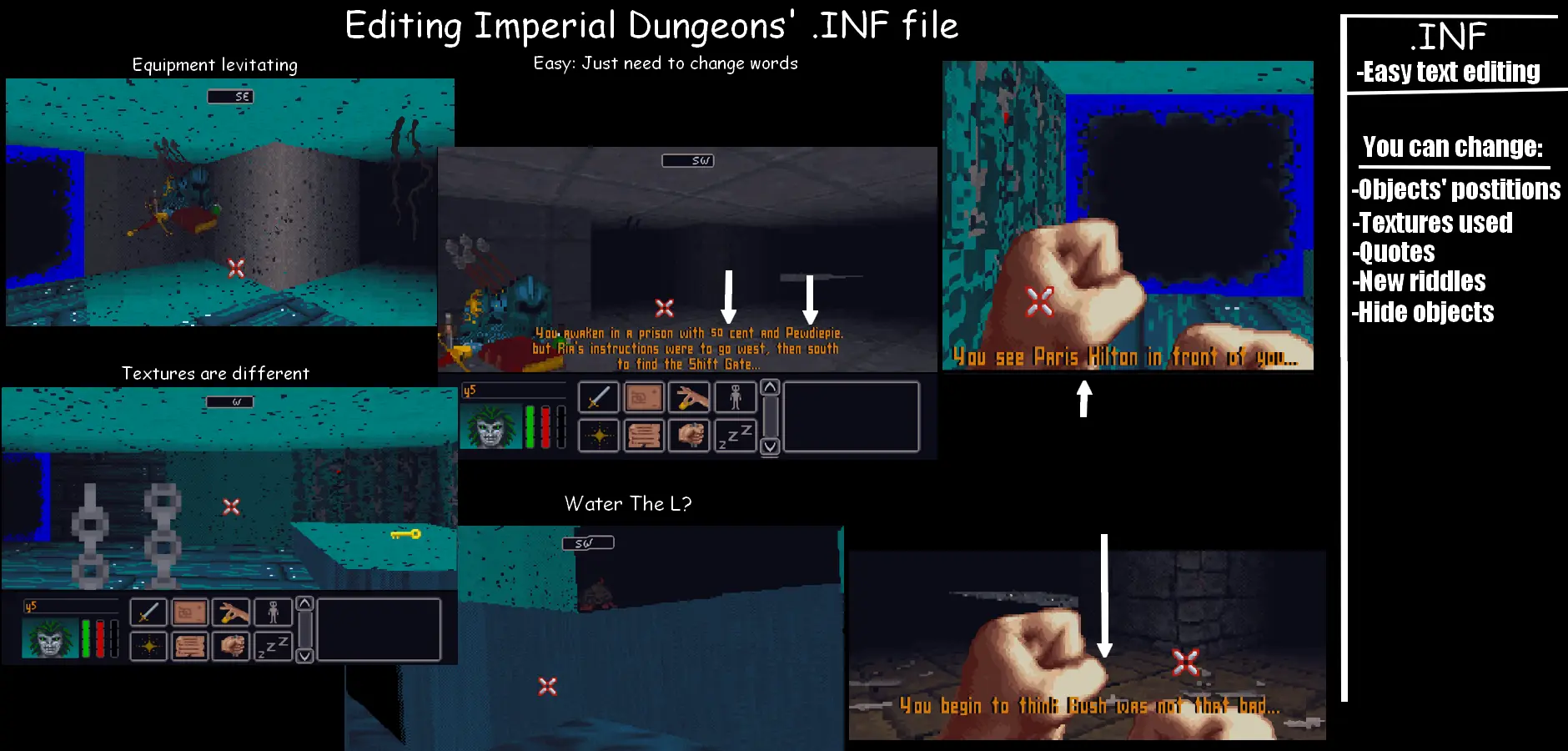 About this image
I edited the file START.INF (the file for the first dungeon of the game) that I got from the Arena ToolBox by Dysparia. It looked like editing a script of a movie that I didn't know but in conclusion I think this format can do pretty cool things.

Feel free to ask me questions about how I did it, it will be a pleasure to answer you.
-By sending me a private message or posting a comment.