File information
Created by
sniper
About this mod
Gives all default and DLC costumes, and most mods, tan dark/light skin options for the crew.
This mod will change the character's skin to make them either tan dark or tan light for default and dlc costumes.
I also want to make it compatible with all costume mods which is ambitious. If I missed any costumes or costume mods please message me or leave a comment.
If you enjoy this mod feel free to check out my other mods too!

IF YOU WANT TO MAKE YOUR OWN MODS or WOULD LIKE TO MAKE MOD REQUESTS JOIN THE OFFICIAL MODDING DISCORD: https://discord.gg/Se2XTnA
To install, place the 
*_P.pak
 file into Steam\steamapps\common\Tales of Arise\Arise\Content\Paks\
~mods
if you don't have a 
"~mods"
 folder create it inside 
"Paks"
 folder and place files inside
Dark elf ears go well with the skin and can be found
here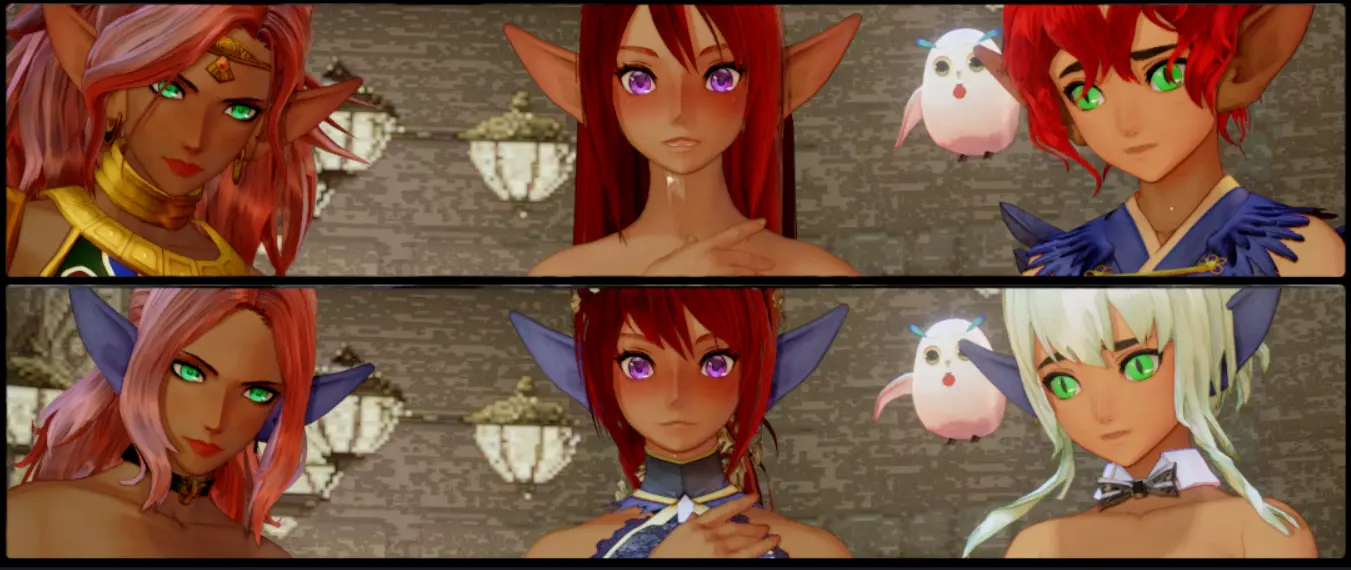 Hair color and eye mods can be found
here
.