Tortuga's Clone Commanders - Pack One
Tortuga's Clone Commanders - Pack One
File information
Created by
Tortuga
About this mod
Replaces Han Solo's first 4 appearances, Han's DL44,, Han's voice, and the phase 2 ARC skins with Phase 1 Rex, Wolffe, Cody, and Fox. Without messing up anything else.
Tortuga's Clone Commanders:
MP SAFEWhat each file does:
Main Han Replacer:
Rex and Cody: Replaces Han's Smuggler and Endor appearances with Phase 1 Cody and Rex
Wolffe: Replaces Han's default appearance with Phase 1 commander Wolffe
Fox: Replaces Han's Hoth appearance with Phase 1 commander Fox
Han Gun Replacer:
DC17: Replaces Han's DL44 with a retextured DC17 
Han Voice Replacer:
HanVO: Replaces Han's voice with that of a clone's
Phase 2 ARC Replacer:
ARC replacer: Replaces all Phase 2 ARC troopers with the commanders listed above [Must be used with all 4 to work right]
Future Plans:

-Finish making two more Phase 1 commander packs
-Alternate textures for some characters like Wolffe
-Make all the Phase 2 commanders in a similar fashion
(These other packs will likely be all in one mod page)
-Maybe make some of the ARC troopers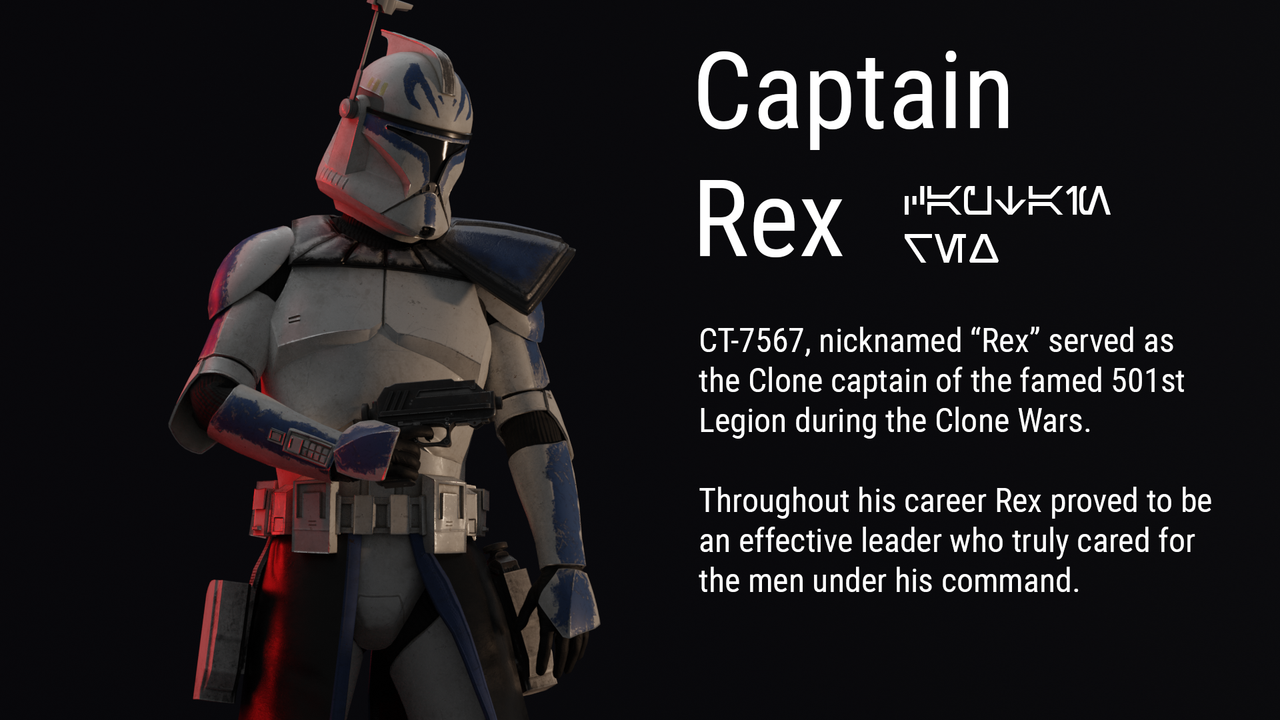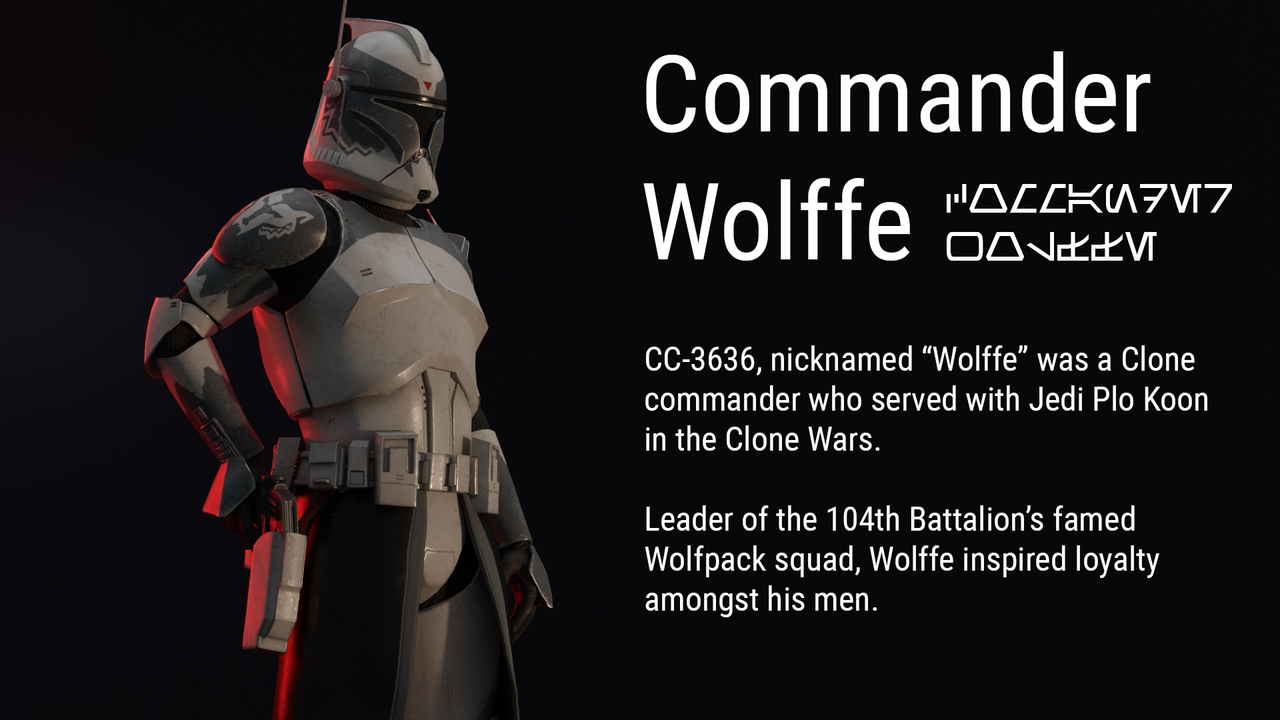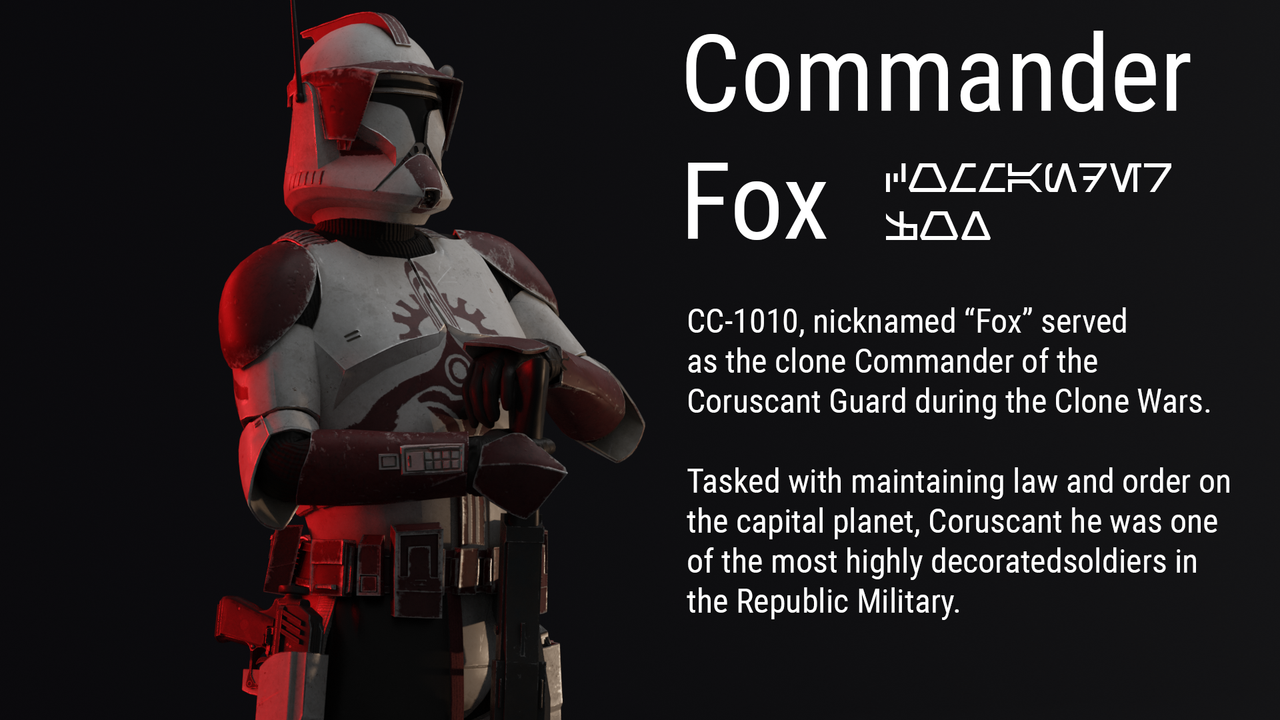 If you enjoy this mod you can support me on my
Patreon
, where you can get early builds of these mods: 

My Patreon
Patrons:
Borgle Snaps
WoofWoofWolffe
Credit to Zatmos for my use of his
Sunny Kamino
 mod for the screenshots.
Credit for clone descriptions goes to Wookiepedia
Credit to Borgle Snaps for in game screenshots