File information
Created by
Ash Blackhole
About this mod
This mod allow you play as Bultar Swan, a Jedi Knight during the last years of the Galactic Republic.
IMPORTANT INFORMATION
At the moment, until new advice:
DO NOT USE ANY MODS ONLINE OR YOU COULD BE BANNED
DICE/EA has recently implement a new version of the anti-cheat to fights
against the hackers/cheaters who ruins the on-line games modes.
Some mod users have been banned despite they were using relative safe Mods.
DICE/EA are not targeting specifically modding and they are working to
correct the actual situation, the only intended targets of this
anti-cheat are the actual hackers/cheaters.
Until we have a better understanding of the situation, the actual recommendation is
NOT PLAY ON-LINE
with any mods.
Just a reminder, mods are a violation of the Terms of Service. We know the risks if we use in On-line.
I will keep you inform of any change in this matter.



Bultar Swan
Bultar Swan was a Jedi Knight during the last years of the Galactic Republic. Approximately twenty-two years before the Battle of Yavin, Swan was among the Jedi who served in Mace Windu's assault team on the planet Geonosis, just prior to the outbreak of the pan-galactic Clone Wars.
Source
Wookieepedia
Description:

This mod replaces Obi-Wan 3 appearances with Bultar Swan.
There's two version of the Mod with different hairstyles, choose your preference. 
Custom Textures
Custom Menu Hero Portrait
Custom Star Cards
Green-bladed Lightsaber
Added Bultar Swan Lightsaber Hilt and SVG Icon.
Text available in English, more languages soon
Should be Multiplayer compatible, but any mod used online isa risk to get banned. 
Note: Full version includes Text and Cards or you can install independently the modules at your choice, to avoid interferences with
other installed mod that uses custom text. 
Know Bugs: This is the first version of the mod, there's still some glitches to improve with the custom meshes, specially the Jedi Robes
in the front end, but in-game looks ok. I will try to fix it in future releases.
I already start working in a new model for the Armor, more accurate to the comic's appearance, but I need to complete others projects in a
more advance stage.                
Screenshots made with
@OpenGameCam
and
#NvidiaAnsel
You can check my others Mods: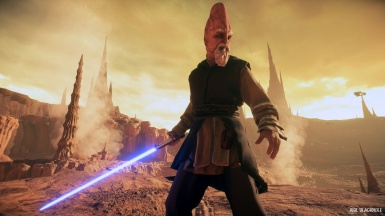 Ki Adi Mundi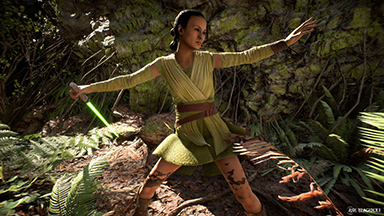 Bultar Swan Padawan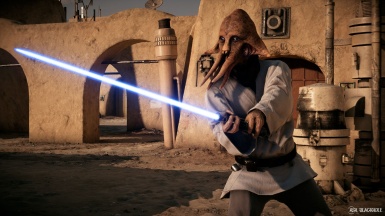 Hennix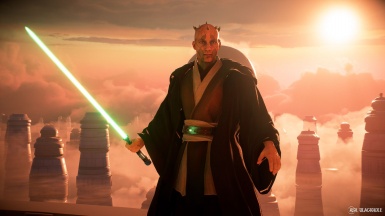 Kao Cen Darach by Ash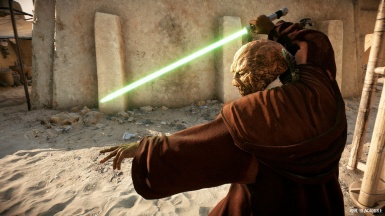 Que-Mars Redath-Gom
You can check my YouTube channel:

  Ash Blackhole

I would like to thank Cade, Dulana57, Sirme, Claymaver, Nano, Sabbath,
Chucky, Mango, Zatomos, Portrait Gal, Gene, Sorox and many others for
your support to the Battlefront Modding community. You are really
Masters and your work a true inspiration.
Special Thanks to all this amazing YouTube Channel. I highly recommended to check it all.
AdiGames


BattlefrontESP


AZZATRU

BattlefrontJD


WoofWoofWolffe


Alerted

AGamer NCG


Imperial_ARC


DarthVaderModding


CTBlurry


Bombastic

Haunter777