Just a disclaimer because I've never made anything like this before:
Content is for adult's only! NSFW!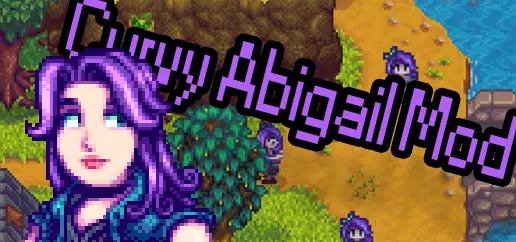 Curves Mod will give Abigail visibly larger assets, with added emphasis on her lower half, giving her a nice pear shape!
And yes, her Butt has become much larger
Version 1 will change Abigail's portrait to my "Fluffy Abigail" Portrait, along with the new "Abigail - Curves Mod".
If you don't want the Fluffy Abigail portrait... 
... just download option 2 instead! :3

There are no dialogue/event changes here, just a lovely pear-shaped Abigail
Install:
Paste "Contents" folder into \Steam\steamapps\common\Stardew Valley
Enjoy!