File information
Created by
Fellowclown
About this mod
Adds a brand new stand alone npc to your game!
Requirements

Permissions and credits

Translations

Be aware, that this mod adds new objects to your game. Installing it mid-save may "shuffle" and JA items you have installed, giving them incorrect names. To avoid this issue, remove custom items from your inventory and containers by trashing or selling them, BEFORE installing Nikolai. This will prevent the shuffle from happening.




Nikolai is a goofy, extroverted man from the islands. He moved to pelican town after a life changing event happened. Befriend him and learn about the struggles he faces with mental illness and the grief he experiences from the life changing event.
Special thanks to MJA1981 for configuring the festival shops
His map entrance is in the mountains, near robins house.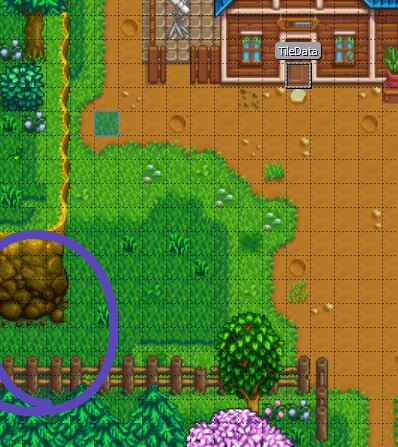 Compatible With: 
Karmylla's Immersive Maps
Stardew valley re-imagined 1 and 2
Coriels Unique Dating Responses
Minervamaga Jealousy Responses
Stardew valley expanded
Features in mod:
Nikolai as a brand new npc for your game.
Boxy the cat as another new npc for your game.
New items.
Custom Music.
Custom maps.
Custom events.
A new custom festival during fall 3rd 
New shops that sell discounted  merchandise depending on conditions
Seasonal and festival outfits.

Festival is the third of fall in the forest.
Gifts: 
Loves:Jade, Coconut, Arrowhead, Fried mushroom, Hashbrowns,  Pancakes 
Likes: Beet, Eggplant, Rhubarb, Garlic, Dish O' The Sea, Cranberry sauce, SeafoamPudding
Dislikes: Cookie, Miner's treat, Red cabbage, Pumpkin
Hates: Duck Mayonnaise, Void Mayonnaise, Clam, Goat Cheese, Algae Soup, Pomegranate,  Bug meat

Heart Events:

Nikolai's Property/6am-12pm/sunny/1 hearts
Animal shop/9-10am/sunny/must be spring/2 hearts
Forest/6pm-9pm/snowing/must be winter/3 hearts
Nikolai's Property/7pm-9pm/must be the 1st of summer/3 hearts
Saloon/Must have gotten letter/sunny/5-8pm/any season/4 hearts
Mountain/8-11pm/winter/snowy/5 hearts
Nikolais house/9-10pm/any season/rainy/6 hearts
Hospital/rainy/10am-12pm/8 hearts
BusStop/Must have gotten letter/11pm-11pm/9 hearts
Nikolais Property/6am-12pm/sunny/must be married/14 hearts
Schedule: 
"spring": 900 NikolaisProperty/1130 NikolaisProperty /1400 Saloon /1700 Saloon /2100 NikolaisHome
  "summer": 930 NikolaisProperty/1100 ArchaeologyHouse/1400 SamHouse/2000 NikolaisHome 
  "fall": 830 NikolaisProperty/930 NikolaisProperty/1200 Hospital/1530 Saloon /2200 NikolaisHome 
  "winter": 1000 NikolaisProperty/1200 AdventureGuild/2000 SamHouse/2200 NikolaisHome
  "rain": "930 NikolaisHome/1230 NikolaisHome/1800 NikolaisProperty/2000 NikolaisProperty/2200 NikolaisHome
  "marriage": "930 AdventureGuild/1200 Saloon/1500 Saloon/1700 NikolaisProperty
Gifts:
Loves: Tuna, Shrimp, Lobster
Likes: Sashimi, Trout Soup, Crispy Bass
 Hates: Eel, Sea Cucumber, Salad, Garlic
Neutral: Joja cola 
Heart Events:

Forest/Sunny/6am-12pm/any season/1 hearts
JojaMart/Rainy/10am-4pm/any season/5 hearts - Joja mart cant not be abandoned or completed 
Beach/Rainy/4pm-8pm/any season/6 hearts
Nikolais Property/Sunny/6am-12pm/any season/8 hearts
Music Credits: 

Can't touch me by David Renda
Duck duck goose by David Renda

Too crazy by David Fesliyan
I was Joking by David Fesliyan