File information
Created by
Ilyaki
About this mod
Adds a public online server browser, with many features: player/cabin count, server message, required mods and server installed mods, passwords etc.
Permissions and credits

Changelogs
Adds an online public server browser. Note that you must the Steam version of the game for its multiplayer servers.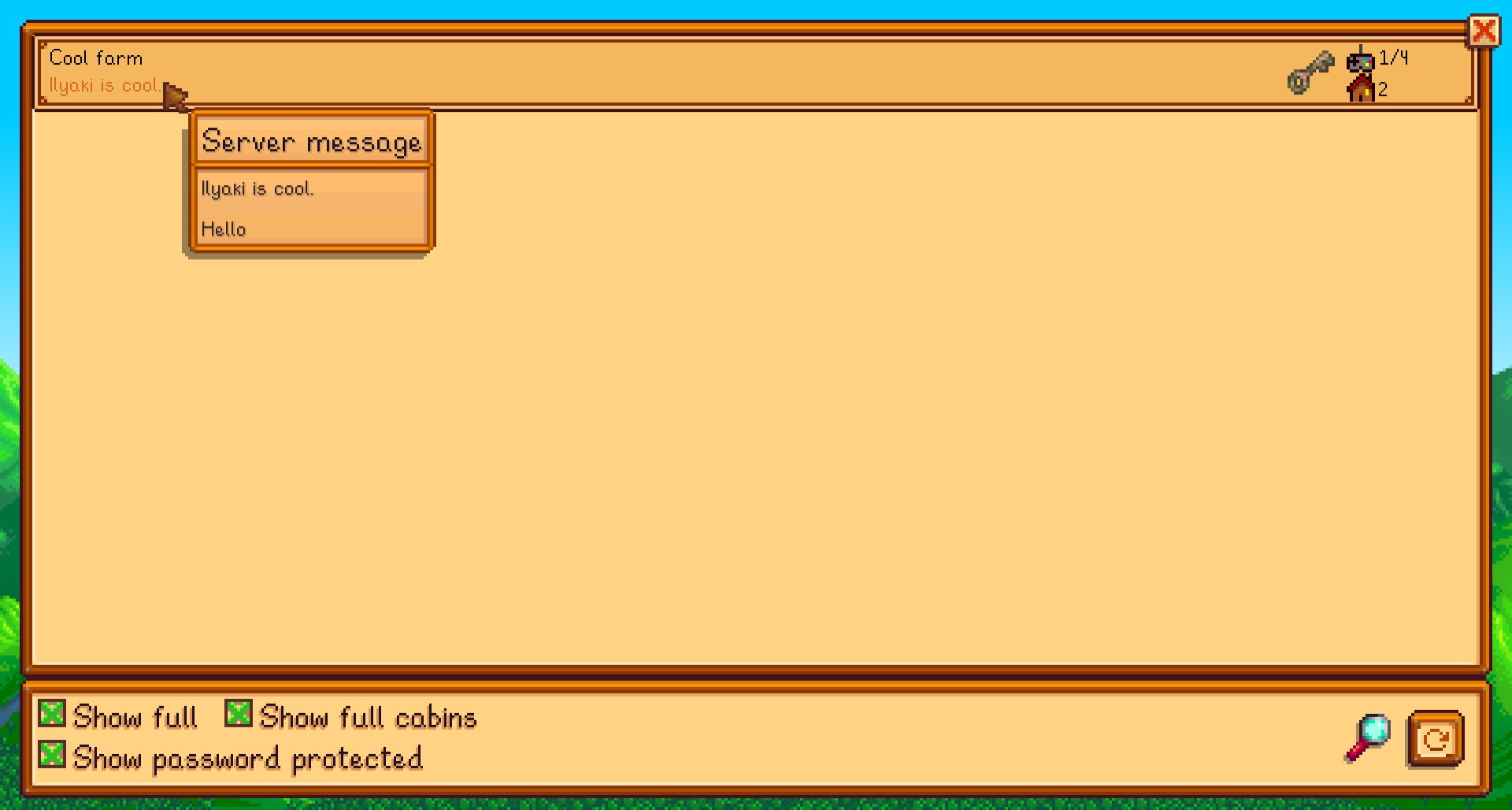 Usage
To join a server, click the online button after opening the Co-Op menu on the title screen. You can view all the servers on the next screen. Check any filters and refresh if you want.
To host a server, check the 'Public' checkbox on the host menu. Configure your server information in the config.json file. In ServerMessage, create new lines by adding a \n
In RequiredMods, the mods should be the UniqueID of each mod (check each mod's manifest). Place between double quotes and separate with commas. e.g: "RequiredMods": [ "Ilyaki.BattleRoyalley", "Ilyaki.ArtifactSystemFixed" ],
If you would like to ban any mods (remember that SMAPI comes default with a cheat mod), use the
Anti-Cheat Server mod
Installation

Unzip ServerBrowser.zip into Stardew Valley/Mods.
Run the game using SMAPI.
Other multiplayer mods


Source code