File information
Created by
BunnyJumps
About this mod
Press the X button and a wall will never be an obstical again.
Requirements

Permissions and credits

Donations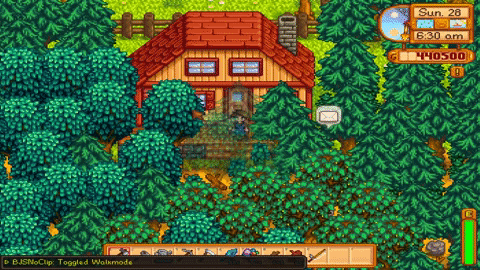 How to use
TP Mode that's pretty much the same as walkmode but it checks for keybinding instead of motion so you can teleport during cutscenes and other events where you usually are not able to move. default keybind is ; (Semicolon) and is changeable in the config 
No Collision Mode just normal noclip that disables collision. default binding is Right Alt and is also changeable in config

Install
Download this mod and unzip it into Stardew Valley/Mods.
Run the game using SMAPI.