File information
Created by
TheOfficialTab
About this mod
This mod makes it to where you can walk through every crop including crops with a trellis (wooden support beam.) i.e. hops, green beans, etc.
Requirements

Permissions and credits

Changelogs
Walk Through Trellis

This does require the latest version of SMAPI

Latest version of
SMAPI
.
What does this mod do in short? (tl;dr)

It makes it to where you can simply walk through certain crops that otherwise you wouldn't be able to.
Does this mod work with existing saves?
YES
! It now works with existing save completely. Any crops you place before installation will now gain the setting after installation! Also a thanks to Pathoschild for helping me understand the way the game works a bit so I could implement this feature.
Detailed Description
This mod allows you to walk through crops with Trellises, this is done by grabbing the value in the crops.xnb for "Raised Seeds" and changing it to false for every single crop. This means that every trellis crop is able to be walked through.
CREDIT:
Pathoschild for SMAPI and for helping me with existing saves!
Installing:

Like most other mods on this platform
Extract the .zip file
Place the WalkThroughTrellis folder in the Mods folder in your game directory.
We made it bois. ^^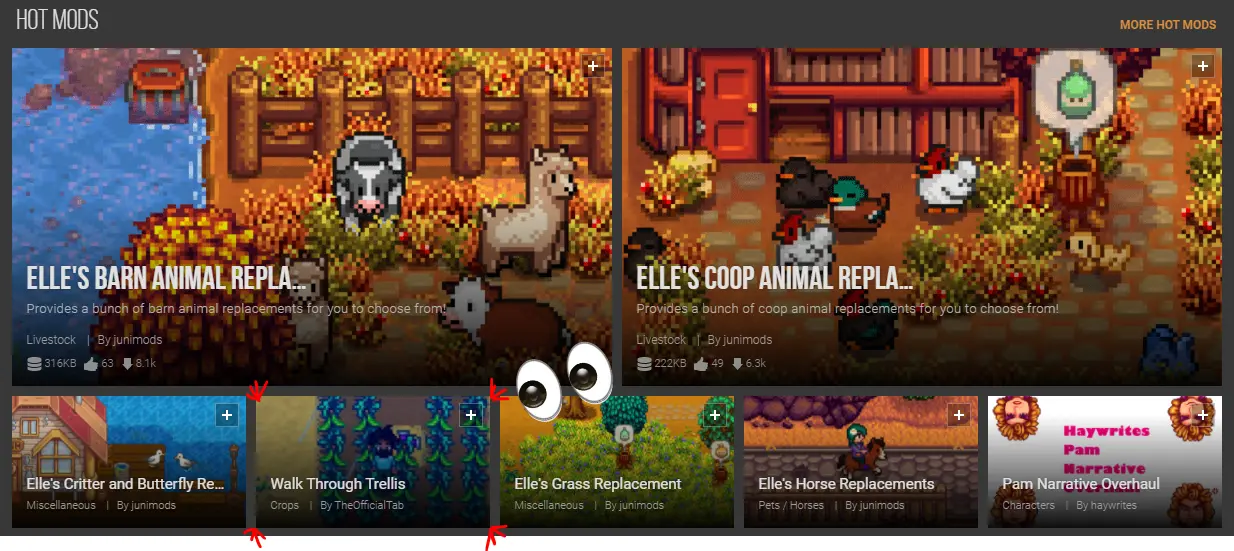 Source code (Github)