File information
Created by
CaptainCockerel
About this mod
Retexture of the stalhrim ore from the Dragonborn DLC.
Permissions and credits

Changelogs
Stalhrim Source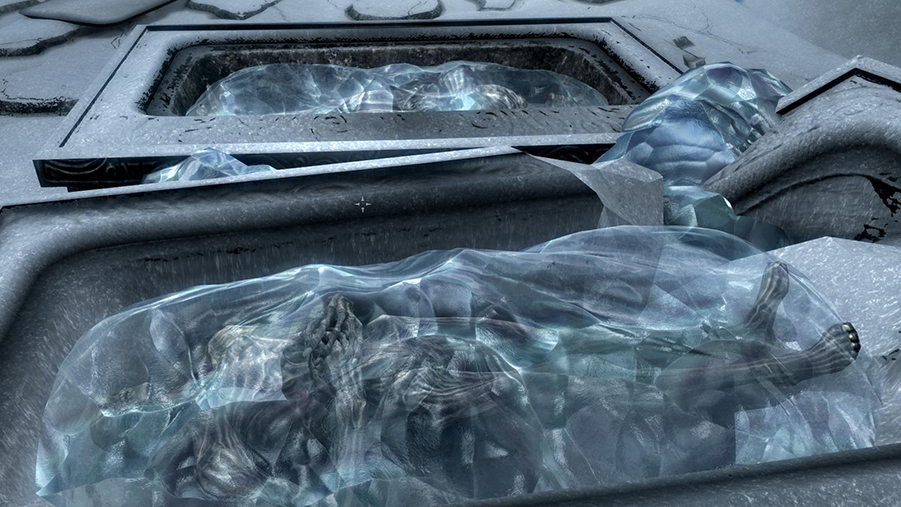 What an ice ore!
DESCRIPTION
Stalhrim Source is a simple mod that re-textures the stalhrim ore from the Dragonborn DLC. Mesh edits are provided for the transparency and also to fix Bethesda's terrible mapping so the textures don't become a melted bowl of cheese. On top of this, the meshes have been tessellated (more polygons) with upmost care to provide a smoother look to the surface.
2K and 4K versions are available.
All screenshots were taken with
Better Dynamic Snow
and
Nordic Snow
.
COMPATIBILITY
Stalhrim will be compatible with:
Any mods that do not alter the same meshes and textures files.
INSTALLATION
Simply install as normal with your mod manager and allowing Stalhrim to overwrite any file conflicts.
To install the optional files, install after one of the main files and overwrite.
CREDITS:
SparrowPrince for the mod.
The mod is being maintained by TechAngel85 with permission.