File information
Created by
clintmich
About this mod
Princess Toadstool has been captured by Bowser. Embark on an all new journey through the Mushroom Kingdom to save her from his evil clutches. Face foes such as Goombas, Koopa Troopas, and Powerful Bosses. Collect coins,earn rewards. Explore all new lands, and free Princess Toadstool. This mod is a dreamworld. It will not break immersion.
Requirements

Permissions and credits

Translations
Please Read Entire Description Before Commenting. Thank You.
This mod has been updated and converted to work with Skyrim SE
(Please note the standard version does not have any new enhanced content)
If any bugs should occur please pm me with details, or post in the Bug Reports section under the FORUMS tab. Thank you.
Official Video Trailer
UPDATE 2.0 April 16, 2017
New Content Added
===================
New Fence mesh/texture
New Mushroom house mesh/texture
New Stones mesh/texture
New Piranha plant mesh/texture
New Note block mesh/texture
New Coin Lands
New Princess voice overs
New Brick block collisions
New Colored block meshes
New Intro and credits videos
New Collectible SSB cards
New Music box power up
New Pipe wrench weapon
New Plunger weapon
New Toy wood sword weapon
New Shield
Added Toads notes
Fixes/Overhauls
===============
-Corrected grammar and spelling errors
-Adjusted the riddle in Toads secret note at the end of the mod
-Complete overhaul of the Super Skyrim Bros music and sound system
-Complete overhaul of world and interior lighting
-Overhaul/Optimization of numerous textures and normals
-Cleaned with SSEEdit
-Numerous other minor bug fixes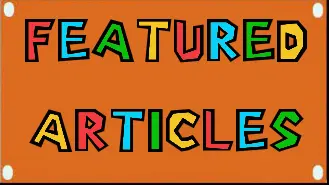 Click one to see!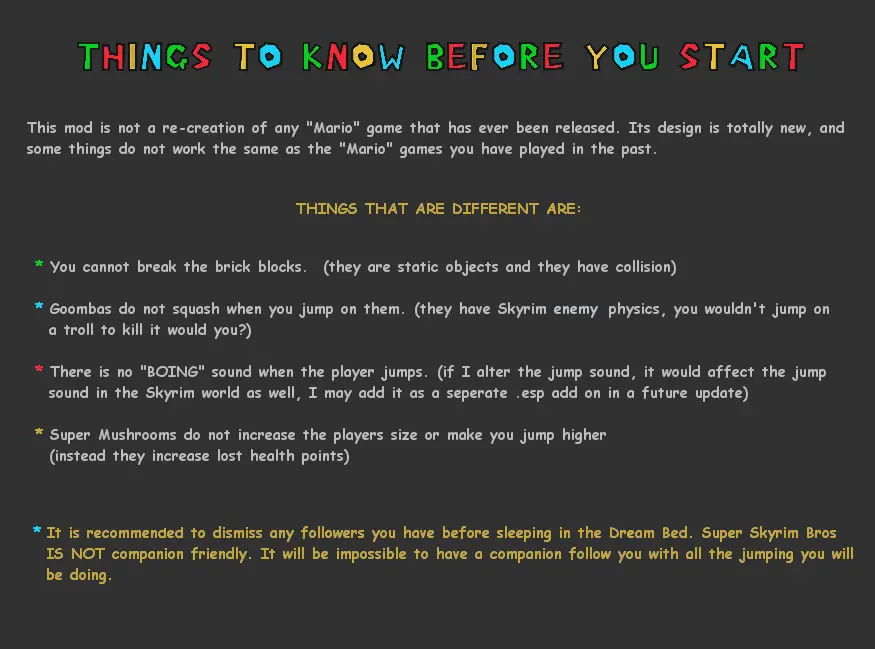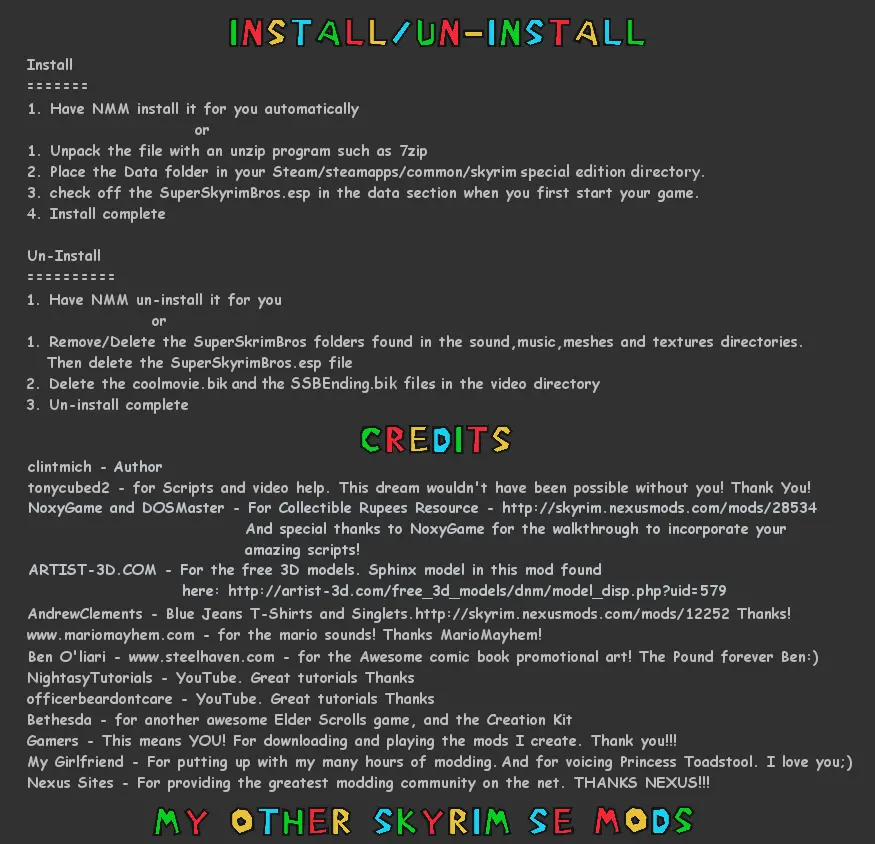 (click icon)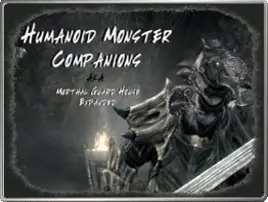 Authors Note
Hello Nexus community, I just wanted to add a little personal note to the end of this mod description.(for those of you who actually read down this far)
This mod has been really fun to make. The textures are simple, which is the way I wanted it. I was kinda going for the retro gaming feel. I think I achieved it pretty good. I know ALL of you won't like this mod, but some will. It brings a whole different gaming experience to Skyrim. I think it kinda steps out of the box a bit. Which is pretty much the reason why I made this mod. I wanted to do something different. Something TOTALLY different, than any other modder is doing right now. There's lots of Armor mods, weapon mods, companion mods, retextures,you name it and its out there. So I come up with Super Skyrim Bros. It all started with a Super Mushroom mesh I made for fun, and eventually it turned out to be full blown mini game! There are no mini game mods. NONE! And if there are, they're NOT like this one.
I hope you all enjoy playing this mini game as much as I enjoyed making it. Cheers Nexus!
Version 2.0
clintmich
2017