Description
Last updated at 3:34, 13 Oct 2017 Uploaded at 0:37, 5 Apr 2017
Vorpal Sword Spell
Vorpal Sword Conjuration Spell will summon the magical Daedric Vorpal Sword and place it in your inventory for 5 minutes.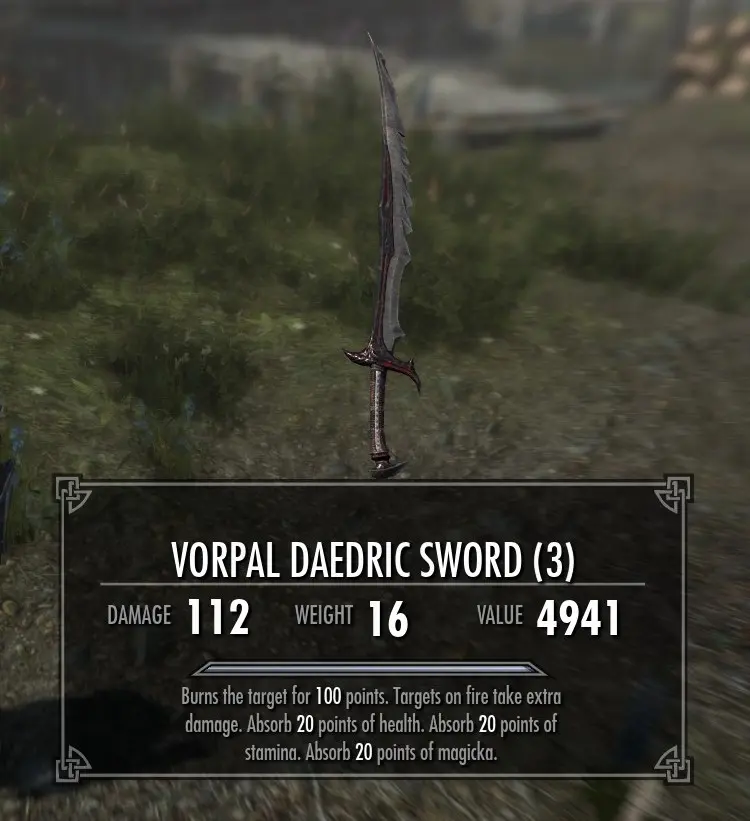 You will find this Spell in your Magic inventory under Conjuration.
Use the Left mouse or Right mouse to activate. This spell can be used as many times as you wish.
Due to the new update I have included the scripts.