Main Menu Spinning Skyrim Emblem
Main Menu Spinning Skyrim Emblem
File information
Created by
Brumbek
About this mod
This simply makes the Skyrim emblem on the main menu spin 360 degrees to help you appreciate the nifty emblem's curves and reflections. Three color styles are available, updated to work on the Nov. 2021 Anniversary Edition.
Requirements

Permissions and credits

Changelogs

Donations
November 13th, 2021: Mod updated to fully support the Anniversary Edition. All old versions won't work!

Choose between Anniversary Edition Gold, Gaudy Gold, or Special Edition Steel, all included in one download package.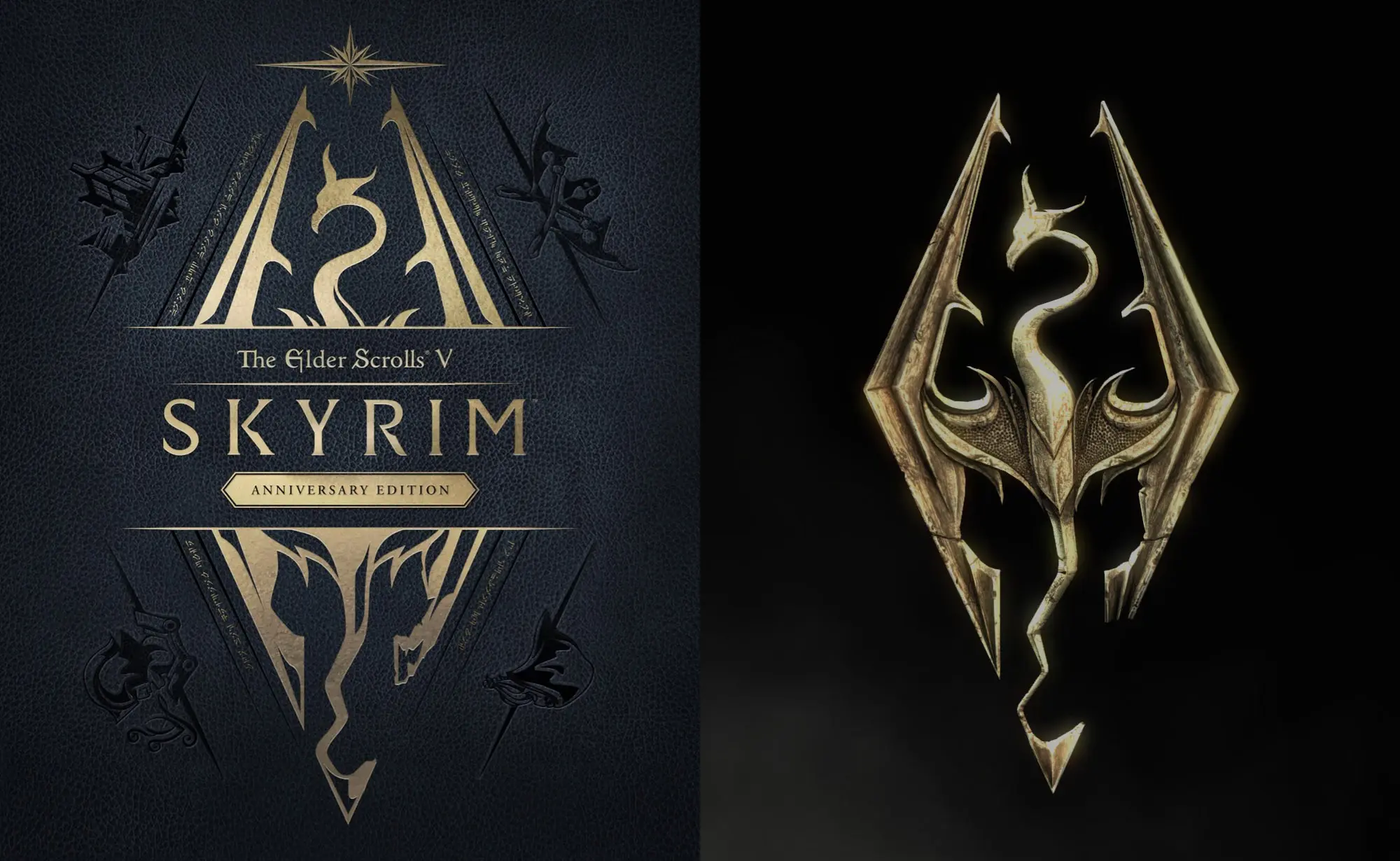 Oh, and maybe you'd like to try my other mod, SMIM. It's pretty cool.

Watch life-affirming video below!
Skyrim Spinning Main Menu Emblem
I just made this mod for the fun of it. The main menu emblem is cool but I didn't like that I couldn't get to admire its shiny-reflective goodness since it didn't move.
Hence, I've made it rotate 360 degrees every 8 seconds (now with 4, 8, 12, and 16 second version). Now you can admire the rotation as you start up Skyrim.
I also modified the normal map to add more bump and detail since I felt the original was too flat (and had some gradient issues also).
INSTALLATION
Version 4.50 includes an installer script for use with mod manager programs like Vortex.
To install manually, download the archive and pick ONE of the folders. There are four speeds for each color option. Pick which speed you want to use. The video above uses the 8 seconds AVERAGE speed version. Then unpack ONE of the folders to your "Skyrim Special Edition\Data" folder.
THANKS AND TOOLS
Thanks to the NifSkope team and TheFigment for adding Skyrim support for NifTools.
Thanks to Saiden Storm for his animation tutorial for Oblivion (http://sites.google.com/site/saidenstorm/part1basictransformanimationexport) that I used to remember how to get animations working.
Thanks to KillerHell for the great spinning emblem .gif!
Tools:
3DS Max
Photoshop
NifSkope