Description
Last updated at 4:13, 7 Feb 2017 Uploaded at 1:03, 7 Feb 2017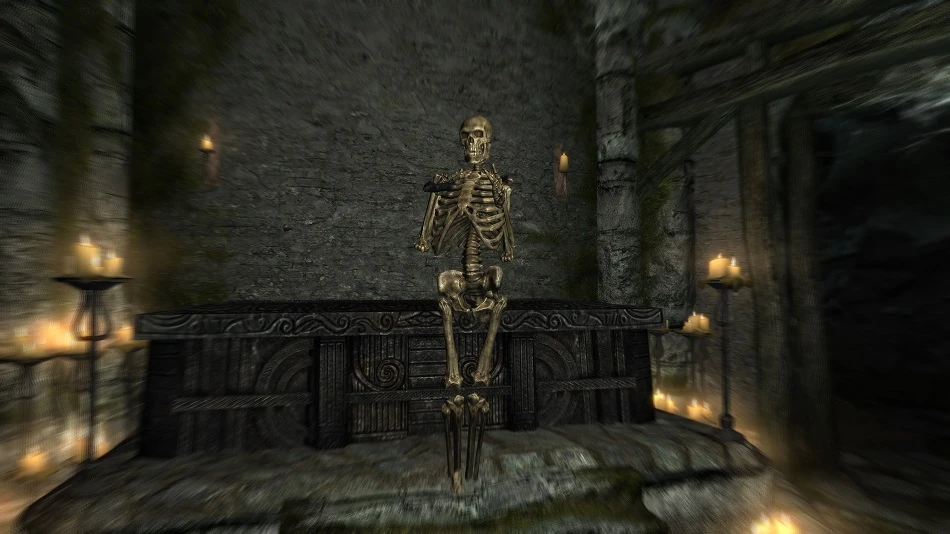 About:
I usually do silly mods that just make me laugh. This was my first attempt at creating a serious lore friendly and immersive Skyrim mod. Because someone had already beat me to the Big Head Mode for that game. So anyway, I just ported my
Skyrim version of this mod
  to SSE because, well, it's so damn immersive that someone was bound to do it.
It does the following:
Makes all skeletons "female"
Makes them use default female human animations and behaviors
Includes a bonus female skeleton follower named "Sissy" for further immersion
What is included:
a single small esp file (form 44)
Animations are NOT included, you will need to download or port mods to get the walking, pose and idle animations seen in the screenshots. This will get you started
Victorias High Heel walk Animation
About Sissy:
Unique, essential, marriageable, combat spellsword stats, Female Sultry (what do you need, handsome?) voice. She does the standard Draugr unrelenting force shout.
Location - Whiterun Hall Of The Dead, of course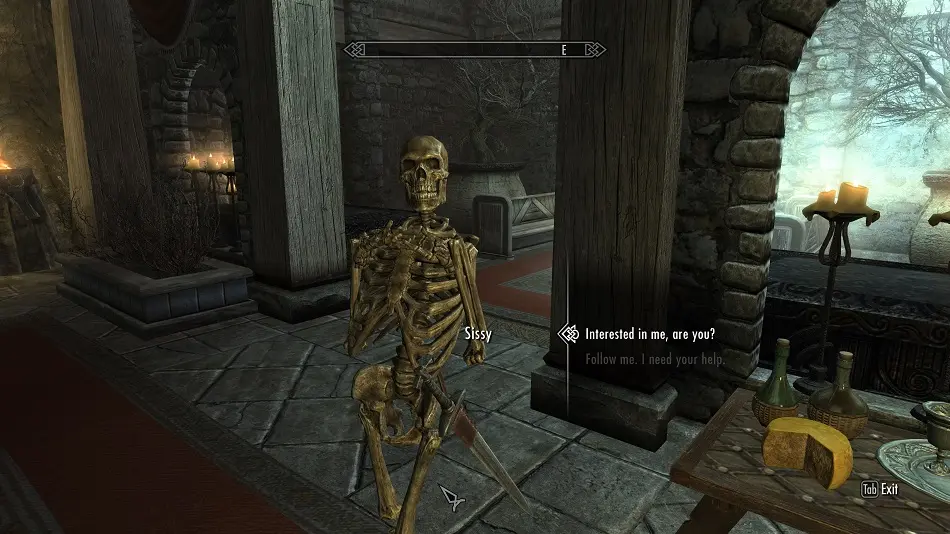 Credits:
Permissions:
Mod is supplied as is, where is. Can be used for any purpose whatsoever, but hopefully to inspire more mods that have sexy, immersive, and/or lore-friendly in the titles.

Other stuff:
Like the mod? Tell other people by pushing the endorsement button. Or feel free to scream out the window or something.
My Skyrim Mods
My Skyrim SE Mods
I have a 
blog on Tumblr
I have other hobbies. 
Follow me on Mixcloud
Reviews: