Annika - Nord archer girl Follower UNP
Intro:
Annika is an archer Nord girl who used to study the arcane arts at the college of Winterhold but unfortunally her magic skills were not very distinctive so she had to leave. She moved to Whiterun Hold and with the help of her acquaintance Bjorn she made herself a home in the small water cave, since the only available house in Whiterun was by far too expensive for her.
Description:
Annika is a standalone follower you need to install no other mod. She's base lv 5 and levels up with the player. She's essential and lives in her house in the small water cave near Whiterun. If she's not in the house she's strolling through the cave.
Voice: female young eager
Spell: Healing
Perks: Overdraw 1 Critical Shot 1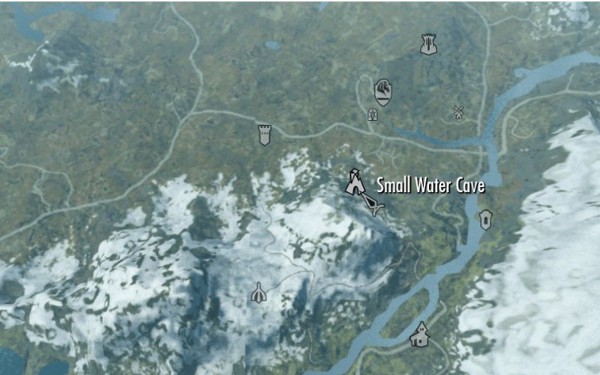 Note: Annika by default wears the great Gwelda Red Riding Hood armor by Mitosuke (link in the credits below). Since this armor in Oldrim used HDT the SSE port had HDT boots sunken in the ground. I replaced the original boots by the non-HDT Petrovich boots and retextured em in red to match the dress.
Installation:
Use a download manager or manually unzip and copy/paste esp and bsa's in the Data folder.
Uninstallation: remove the files.
Take a look at my other stuff:
Skyrim
Elven Teen Meadery Girls
UNP Boots retexture
UNP Dragon Tattoos and more
Skyrim Maples
Pubes Forever
Kagrenacs Mountain Fortress
High Hrothgar alternate Cave Route
Annika - Nord archer girl Follower UNP
Shadows of the past
The lost Dwemer castle
Skyrim Underground
Skyrim SE
Skyrim Maples SSE
Pubes Forever SSE
Skyrim Underground SSE
High Hrothgar Alternate Cave Route SSE
The Lost Dwemer Castle SSE
Shadows of the past SSE
Elven Teen Meadery Sisters
UNP Boots Retexture SSE
Credits:
Mitosuke for
Gwelda Red Riding Hood armor
Original 'Oldrim' mod and texture work: Deserter X (nsk13)
Original CBBE conversion by Ousnius
Dress Mesh: UNP Minidresses Collection by Tiwa44
Hood, Bracers & Cloak Mesh: Ashara Princes of the Woods by SydneyB
Socks & Pantyhose Mesh: UNP Undies by Petrovich
Boots Mesh: UNP High Heels by Petrovich
Apachii for beautiful ApachiiSkyHair http://skyrim.nexusmods.com/mods/10168/? and the permission to use it
Severus616 for SCJewelry http://www.nexusmods.com/skyrim/mods/35880/?
Dimon 99 for Dimonized UNP Female Body http://skyrim.nexusmods.com/mods/6709
Artisanix for Paintings and Frames http://www.nexusmods.com/skyrim/mods/17423/?
Note: the armor an jewelry aren't playable. If you want to use it for yourself download the original mods.
Thanks to Bethesda for TES (best games ever).