File information
Created by
Kajuan
About this mod
Lore friendly Mammoth skin texture overhauls
Permissions and credits

Changelogs

Donations
This is a texture overhaul of the Mammoth. I started to work on vanilla files that were 2k. Meshes haven't been touched and they are not inside the packages, this mod is just textures and doesn't take any slot in your load order.
The vanilla files edited were found inside:
textures\actors\mammoth (3 file)
Mammoth is peaceful like his shepherd, the
Giant
. That's just if you don't bother them and get too close. If you do, as you know, this is a real strong animal in the game. It can easily take down a couple
Sabrecats
, which they are indeed true killers themselves.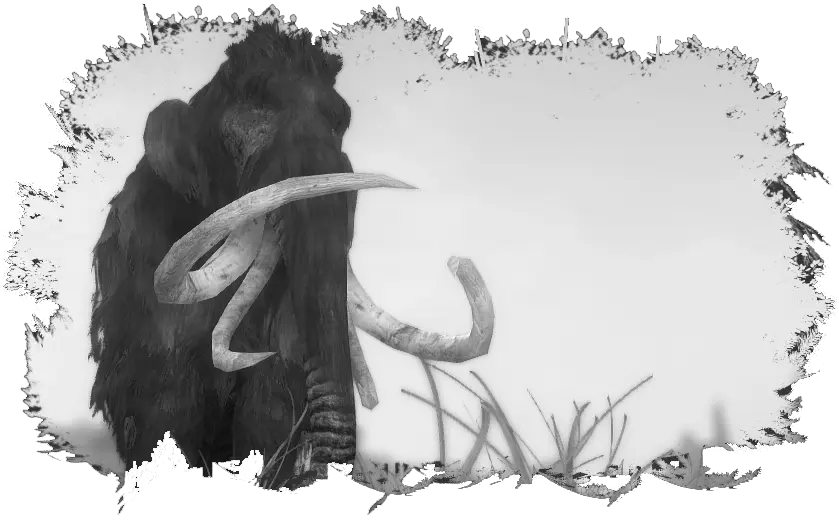 The edit wasn't that hard this time, first because I collected the material long time ago, second because the texture was easy to make it match on the edges (it have almost none in the body), third because the vanilla was not that bad after all and its alpha channel just worked well despite the resize.  Took me just a couple weeks with various hours per day. In the head within the body there is a noticeable seam, that couldn't be hidden although my tries cause the angle of the mesh. It also use, some fur extensions that it is impossible to understand from which part of the body they are taken. The head mesh is a bit strange, watching some Mammoth reconstruction pics around the net I still don't know why the author made it that way. Due to these images I decided to enlarge the fur almost till the ankles. They were around and up the knees in the vanilla.  Really the Mammouths I saw around, are completely covered by the fur, but to stay as possible near to the vanilla I did leave the other parts in the same way. I edited the interior of the mouth as well, like everything else, but it should be hard to see it inside game without using the console.
Anyway, that's it, I do hope it looks a bit better now. This was requested to me many times, after I released the
Giant
. I fear it takes some time...
Have fun,
Kaj
Video on the left by DonProtein (youtube channel:
Sinitar Gaming
) - Video on the right by
AbsoluteAesthetic
(youtube channel:
Absolute Aesthetic
)
DOWNLOAD:
This mod comes in different packages with a fomod installer :


4k compressed diffuse and normal maps
4k compressed diffuse map and 2K compressed normal map.
2K compressed diffuse and normal map. (Vanilla size).
1K compressed diffuse normal maps.
INSTALL and UNINSTALL:
As usual, they are 7zipped fomod installers.
COMPATIBILITY:
They could not work as intended if you installed some different meshes then vanilla one.
TOOLS USED:
DDSopt to extract the textures.
Adobe Photoshop with the dds plugin to work on textures.
Nifskope to quick preview the textures over the meshes.
Notepad for the xml fomod package.
CREDITS and THANKS:
Bethesda.
Nexusmods.
The whole modding community.
PERMISSION NOTES:
If you show in same way my assets in public places you must and should always credit the author.
These files are Nexusmod exclusive unless I give specific permission and instructions. My files follow the Nexusmods rules.
Users cannot upload my files to other sites, any type of sites, included file sharing host. Users cannot modify my file; including releasing bug fixes or improving on the features my file adds to the game, and upload it as a separate file. Users cannot use my assets in any mods/files that are being sold, for money, on Steam Workshop or other platforms. Users cannot use assets contained in my files in their own files without my permission.
I saw someone breaking every rule. So if I'll give the permission now on, I'll report bottom here the site name that had my permission, about each mod, for real, automatically all the others have to be considered cheating and will be reported:
MY RELEASES: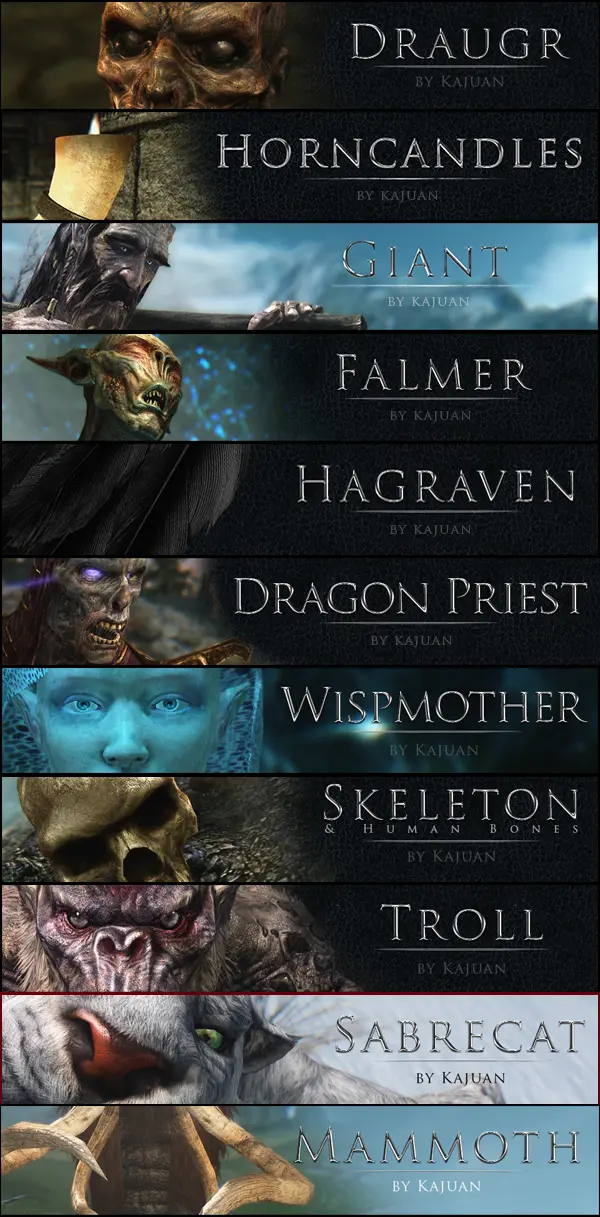 ____________________________________________________________________________________________________________________________