File information
Created by
Haladoon
About this mod
Based off of my stand alone sword mod "Samurai Soul" I decided to start adding Samurai swords in one mod and expand on it over time. So far, I made 4 swords all with the same stats. The Samurai Soul, Sakura Blade and Leviathan's Claw. All come with matching Hilt/Sheathes. Jade Dragon is slightly stronger. 2H versions added for all sword
Permissions and credits

Changelogs
If you have the
Samurai Soul
mod, you can overwrite it with this. I use the same esp name. It will simply add the other 2 swords to your smithing.
MORE TO COME!
Current Swords:
Samurai Soul-1H,2H
Sakura Blade-1H,2H
Leviathan's Claw-1H,2H
Jade Dragon-1H,2H
Deathbringer-1H,2H
Rain Cloud- 1H,2H
12/25/2016 Version 1.2
Merry Christmas! Added 2 new swords: Deathbringer and Rain Cloud. Rain Cloud is a direct port with a different name, stats, etc. The original mod Rain Cloud is based on is found here:
Fudou Myouou Katana

The mod author is
China-YYK Moral cat
.
Like the other swords, it is under STEEL category.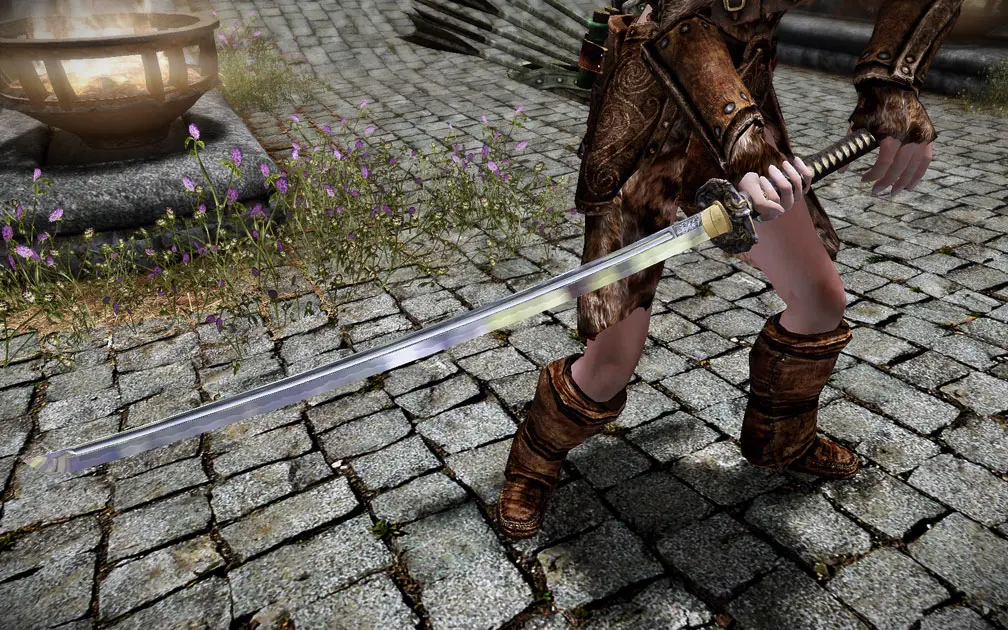 12/11/2016:
2H versions added
Jade Dragon added
SAMURAI SOUL, SAKURA BLADE and LEVIATHAN'S CLAW all same stats and crafting materials.
BASE DMG: 17
Slight increase in speed and crit rate as well as minor stagger increase.
2H DMG: 28
JADE DRAGON slightly stronger:
BASE DMG: 20
2H DMG: 31
UNDER STEEL CATEGORY SMITHING:
Recipe:
x1 Daedra Heart
x1 Leather Strips
x2 Quicksilver Ingot
x2 Corundum Ingot
x2 Ebony Ingot
x2 Gold Ingot