WiZkiD Wells with real water
WiZkiD Wells with real water
File information
Created by
WiZkiD
About this mod
This mod adds real water inside all skyrim wells.
Requirements

Permissions and credits

Translations

Donations


The main purpose of this mod is to add water inside all Skyrim wells. The visual result mostly depends on the water mod used and ENB water settings. Demo screenshots were made using
Realistic Water Two
 and
Water for ENB
.
-------------------




WiZkiD wells with real water should be compatible with everything. 
If you find visual conflicts with any mods, I invite you to report any issue so that I will be able to create the required patch.
I'm working on a FOMOD to include all patches for the most used settlements overhauls, below there is and example regarding Arthmoor Helarchen Creek patch with icicles and frozen water additions.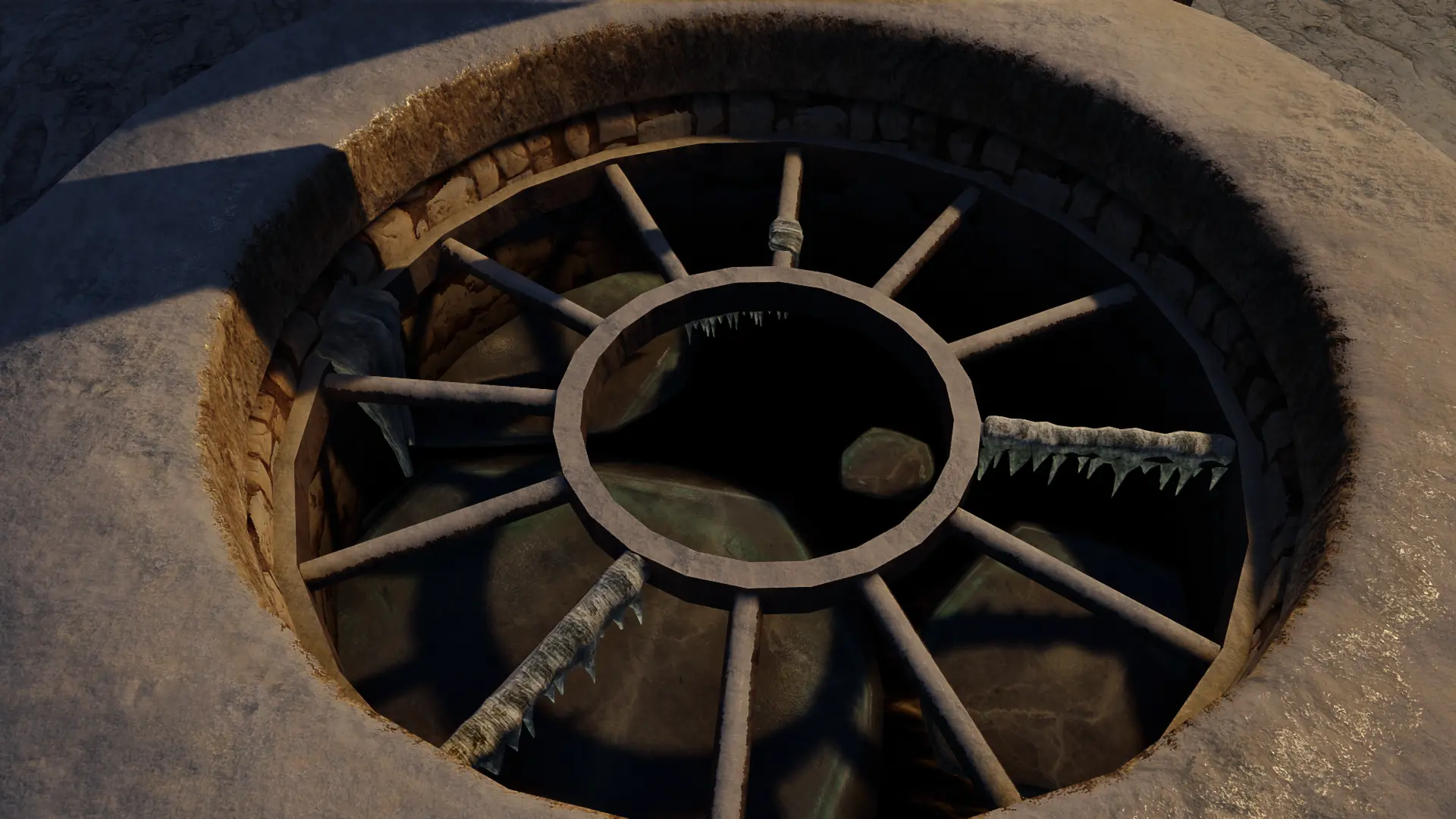 -----------------

Download and install it with your favorite mod manager. 
WiZkiD Wells with real water uses a ESL flagged ESP and therefore does not occupy a plugin slot.
FAQ:

Q: What's the difference between this and mods of the same kind

A1: complete compatibility with all well model replacers, for example models with parallax or modified ones
A2: water is almost still like it should be
A3: water is placed with logic, it is not present where it should not be
A4: since my plugin is an ESL flagged ESP its like if you have not installed anything

My other mods
ELFX Shadows

ELFX Shadows patches HUB

Snowy Surfaces Sound, Collision and Aesthetics
WiZkiD Lund's Hut
WiZkiD Hagraven Clutter and Bones

WiZkiD Riften and Ratway

Icy Windhelm

WiZkiD Parallax Imperial Forts