Skyland Imperial and Nordic Tents
Skyland Imperial and Nordic Tents
File information
Created by
Skyking2020
About this mod
Skyland 4K Textures for Imperial and Nordic tents.
Permissions and credits

Changelogs

Donations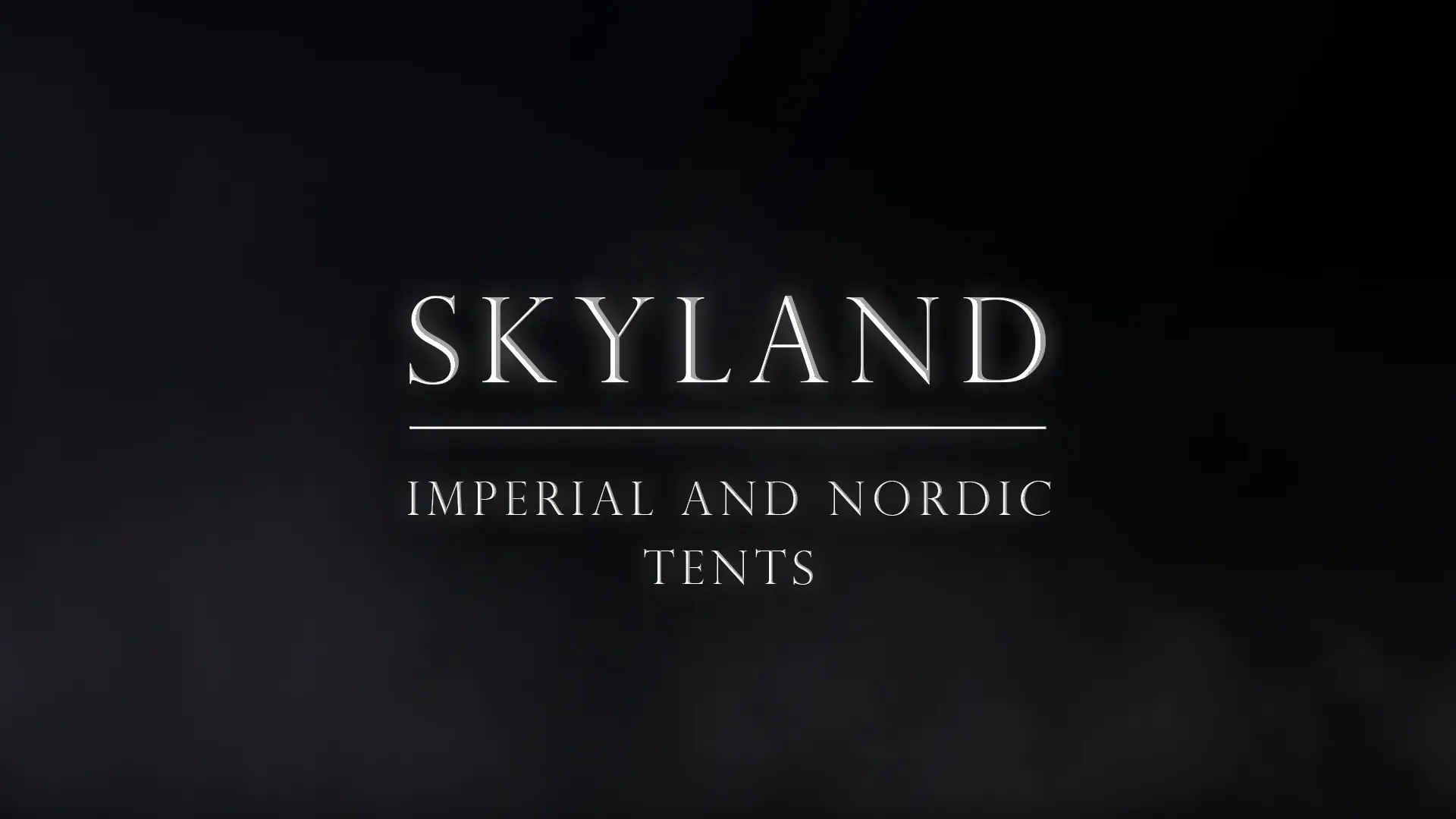 Skyland Tents
Skyland Imperial and Nordic Tents introduces 4k tent textures for Nordic and imperial tents. Skyland tents offers a brand new mesh for the large Nordic fur tent for better visuals.
Install:
Install like any mod with your mod organizer of choice. You can manually install by dragging contents of zip into game data folder.
Issues:
None that I found.
Compatibility:
Compatible with mods that play nice with the vanilla tents.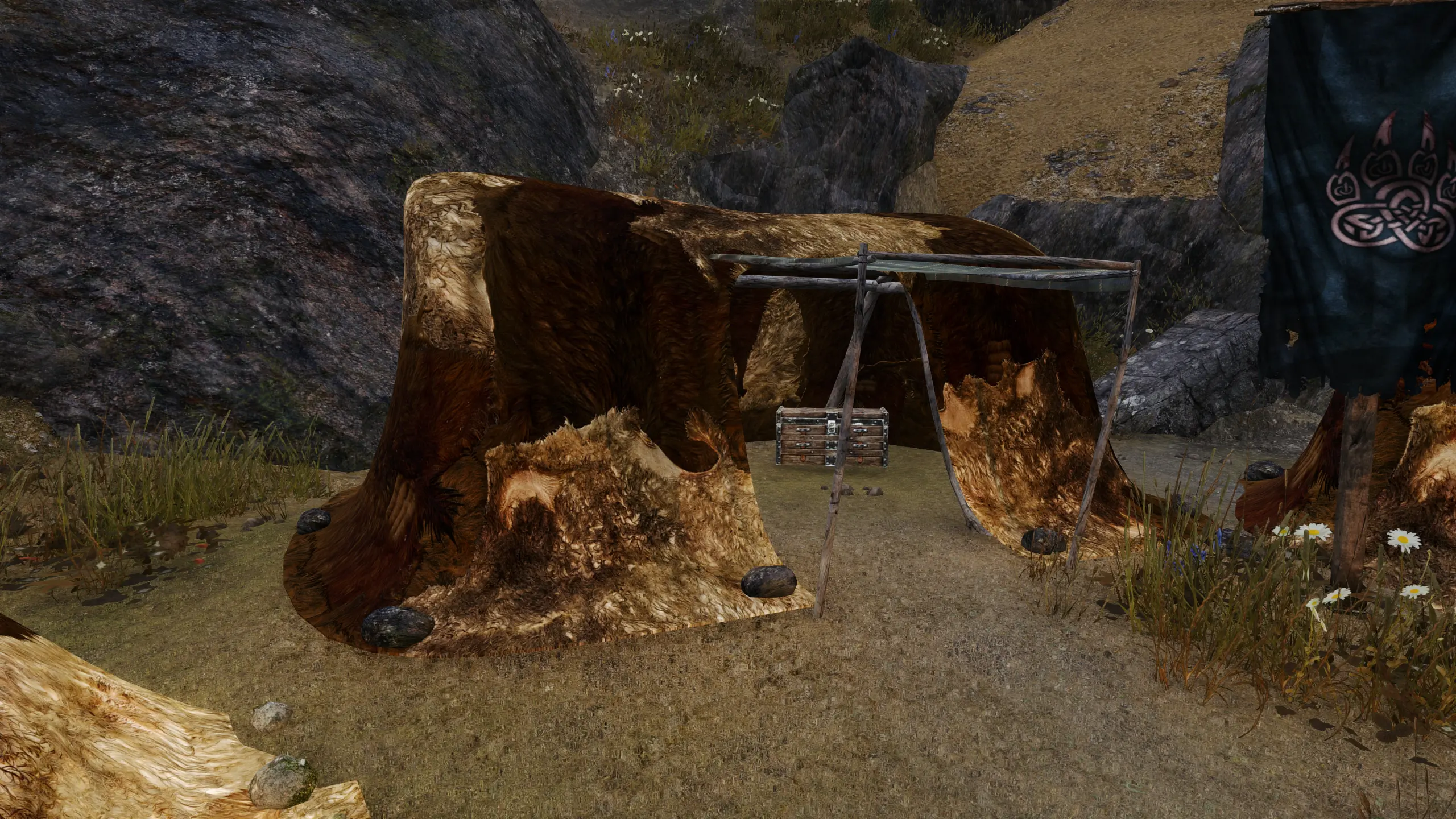 Large Nordic Fur Tent
Here's the deal with the large Nordic fur tent. I made this mesh because the vanilla mesh was a mess and the UV mapping was hell and retexturing it and figuring out that piss poor job of an asset would have taken me longer than just remaking the whole thing again. With that said, I tried to keep if vanilla friendly. I
ALSO
wanted to give the poor Khajiit caravan dude a shady spot to sit and be protected from the rain too, so I made an awning.
With that said, the fur is a custom texture. The wood, rope, and awning cloth texture is pulled from vanilla files. I did this to keep file size down and because it looks great paired with other Skyland mods because...this is a Skyland mod. But, if you have mods that rextures ropes01, whiterun market stall roofs, and whiterun wood, these textures will change and not look like they do in my images.
Extra notes:
I have no clue what else to say. These are 4k textures for the vanilla tents and a new mesh and textures for the large Nordic Fur tent. That's about it. They look great and a good deal better than vanilla tents. This has been a mod I've wanted to make for a long while and I'm glad it's finally done. The large Nordic fur tent was a bastard to make and ensure there was no clipping or issues where the game used the tent like with the Khajiit traveling camp etc.
Special thanks to Skyfall_515 for helping me generate collision as I didn't know how to do that before. ElSopa for pointing out that even I forget how to save normal maps and then wonder why my meshes are glossy in game. And JarlBallin89 for helping figure out why my meshes were disappearing and reappearing in game.
Enjoy! I hope this makes your gaming experience better.
Here's another picture.