File information
Created by
Willybach
Virus scan
Some manually verified files
About this mod
This mod adds the town of Aeldsten, downriver of Riverwood. Originally a mine, that has grown into a burgeoning small town with an ambitious Lord. It adds multiple buildings, a mine, a Tradepost, a Workshop and the Lord's Manor, as well as many NPCs.
Requirements

Permissions and credits

Donations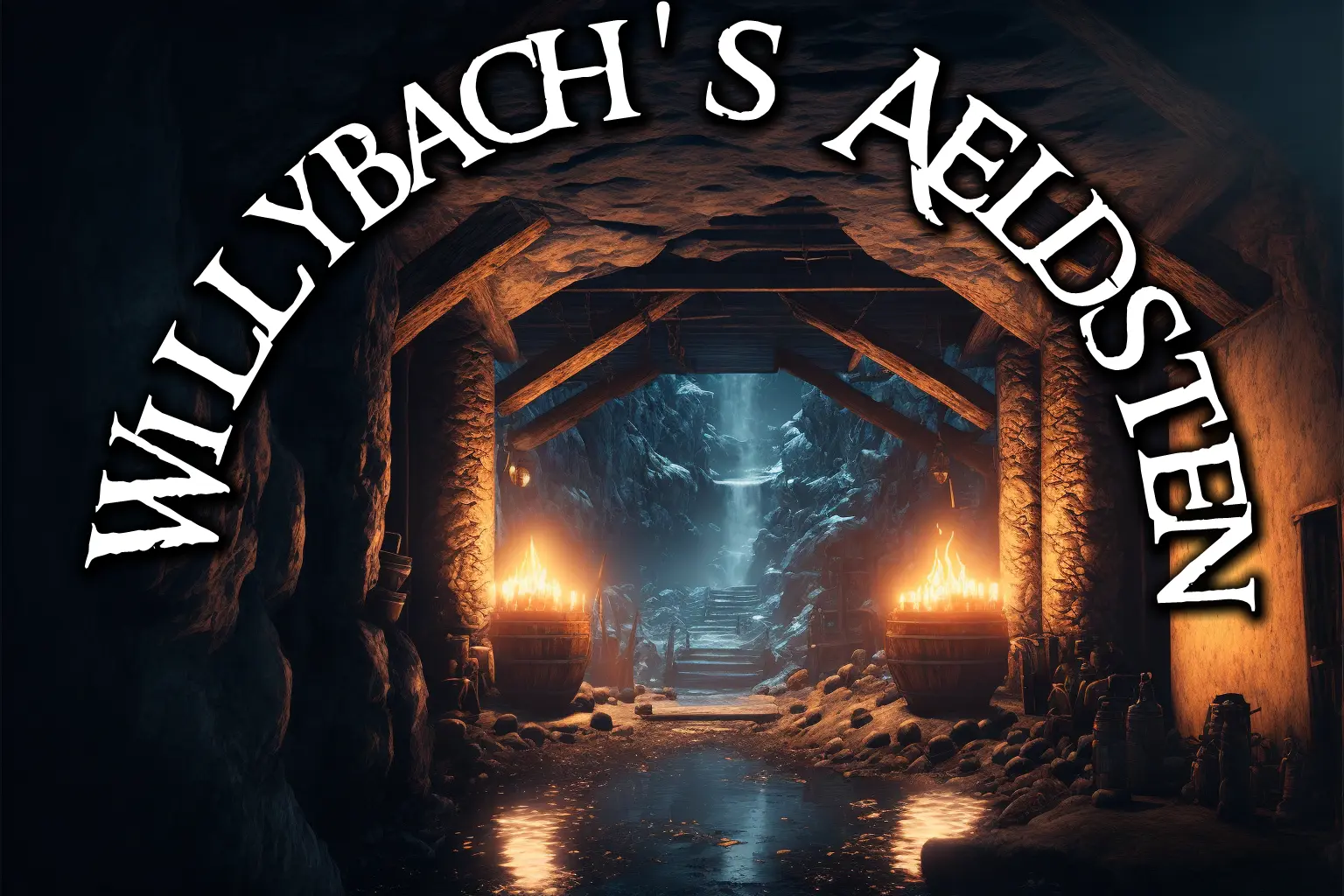 Welcome to my standalone version of Aeldsten from my mod Whiterun Valley. It is mostly the same as original version with some bug fixes, some added details and clutter and a reworking of the main roadway. Should be compatible with most mods unless they affect the same area. The town is located along the road from Whiterun to Riverwood. This Mod is INCOMPATIBLE with my other mod: Whiterun Valley!

VIDEOS available on my Youtube channel:
Intimaspace
Any questions / suggestions etc by all means drop into my Discord server:

Donate With Paypal
Buy Me A Coffee
LoreDeep in the Mines of Aeldsten, there are to be found the remains of a mysterious ancient culture. Who these people were nobody knows, but they have left behind great monoliths and subterranean structures as their testament. Strange markings scrawl across their surface, attracting the attention of local scholars as well as the hardy men and women who eek out a meagre existence in the deep dust-filled tunnels. The site has, however been prosperous for some, and the once scattering of houses has burgeoned into a small town. The wealth has also made its owner increasingly ambitious, and he has financed a small local soldiery to defend the riches of the town. Whiterun tolerates this brazen confidence because she relies on the steady and sizeable supply of ore and weaponry and equipment from the towns large Workshop. As such the Jarl has opted to pander to the Lord of Aeldsten's ego and granted the town 'Fiefdom' status. A vassal city within the Hold. So long as the ore flows, and the Lord keeps the prices low, there will undoubtedly be peace.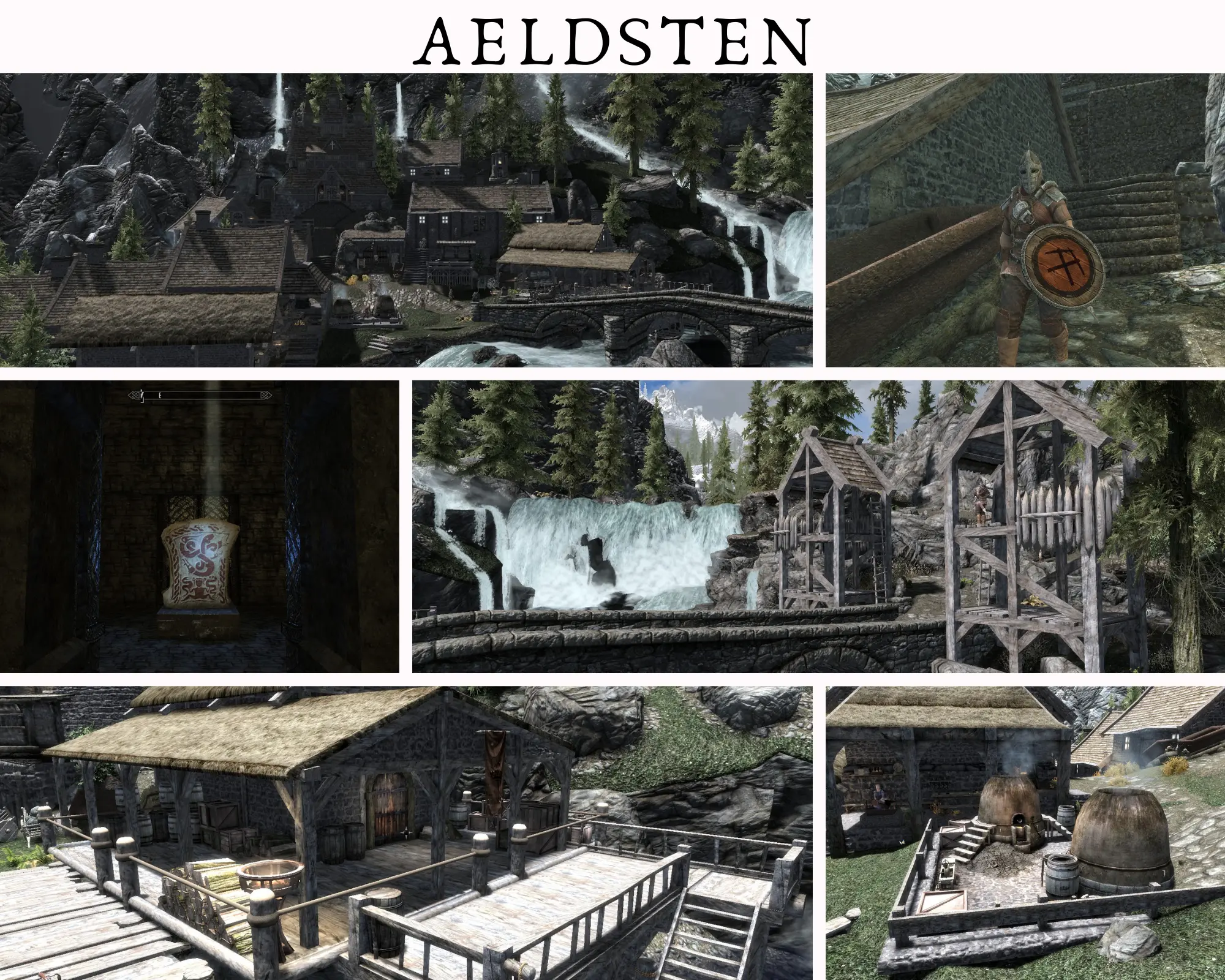 View from above
Aeldsten includes some 16 Buildings and structures:
9 Houses to house the various Miners, Blacksmiths, craftsmen, traders and guards (some have multiple floors accessed from separate doors)
A Workshop
A Mine
A Tradepost
A storage barn
An outdoor kitchen area
An outdoor Smelting area
A stables
A dock
A toilet
The Hystorrean's House
The Lord's Manor