About this mod
Adds four new swords to Skyrim, available to craft at the forge (steel category).
Permissions and credits

Donations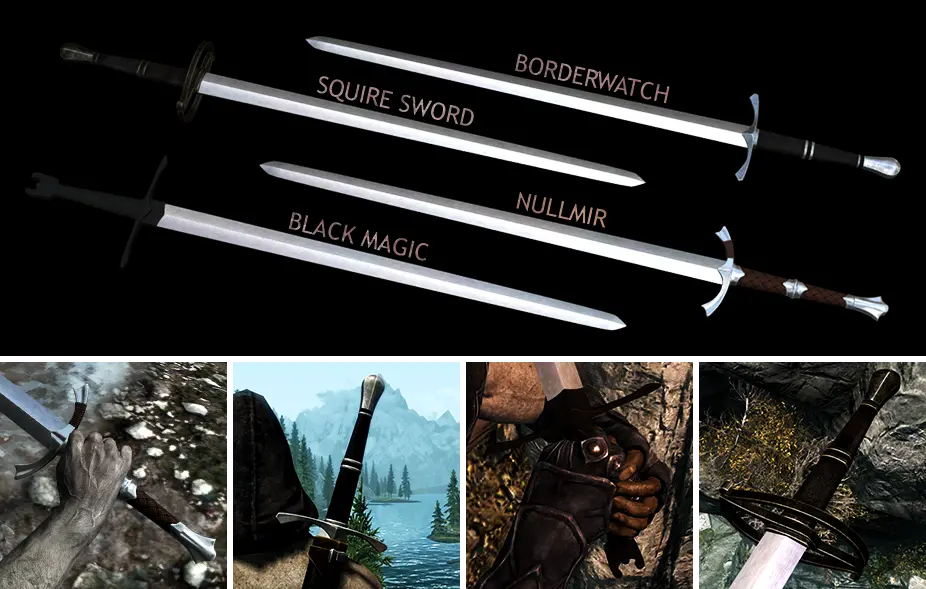 This mod features 4 new swords. All 4 are craftable at any forge under the steel category. The steel smithing perk is required to create them. Includes both 1 handed and 2 handed versions.
Credits
Nullmir - ImsumDave
Borderwatch
- Christian Fletcher
Squire Sword
- sgainbrachta
Black Magic
- Unknown
Permissions
The assets included in this mod can be used for any non-commercial purpose (can't be included in something that costs money) so long as I am credited for the work used.