File information
Created by
KnightRangersGuild - Detazdvl - LordLucian7
About this mod
This is a port from Skyrim LE to SE of KnightRangersGuild "Knightranger Archers Armor". This port was done with the permission of KnightRanger. All credit for the mod goes to them.

This armor is also an ESP-FE flagged ESL. Credit to LordLucian7

Mod has been tested by me (Detazdvl), LordLucian7 & Kellhus2019.
Permissions and credits

Changelogs
This mod currently doesn't support a female body type, but Detazdvl is currently in the process of developing one.

This was requested by some in the comment post tab. 

It will be added to the mod once it is finished and tested.



Just added a French-translated file to the optional files section. Credit to Hawkhart.
Just added a German-translated file to the optional files section. Credit to rore58.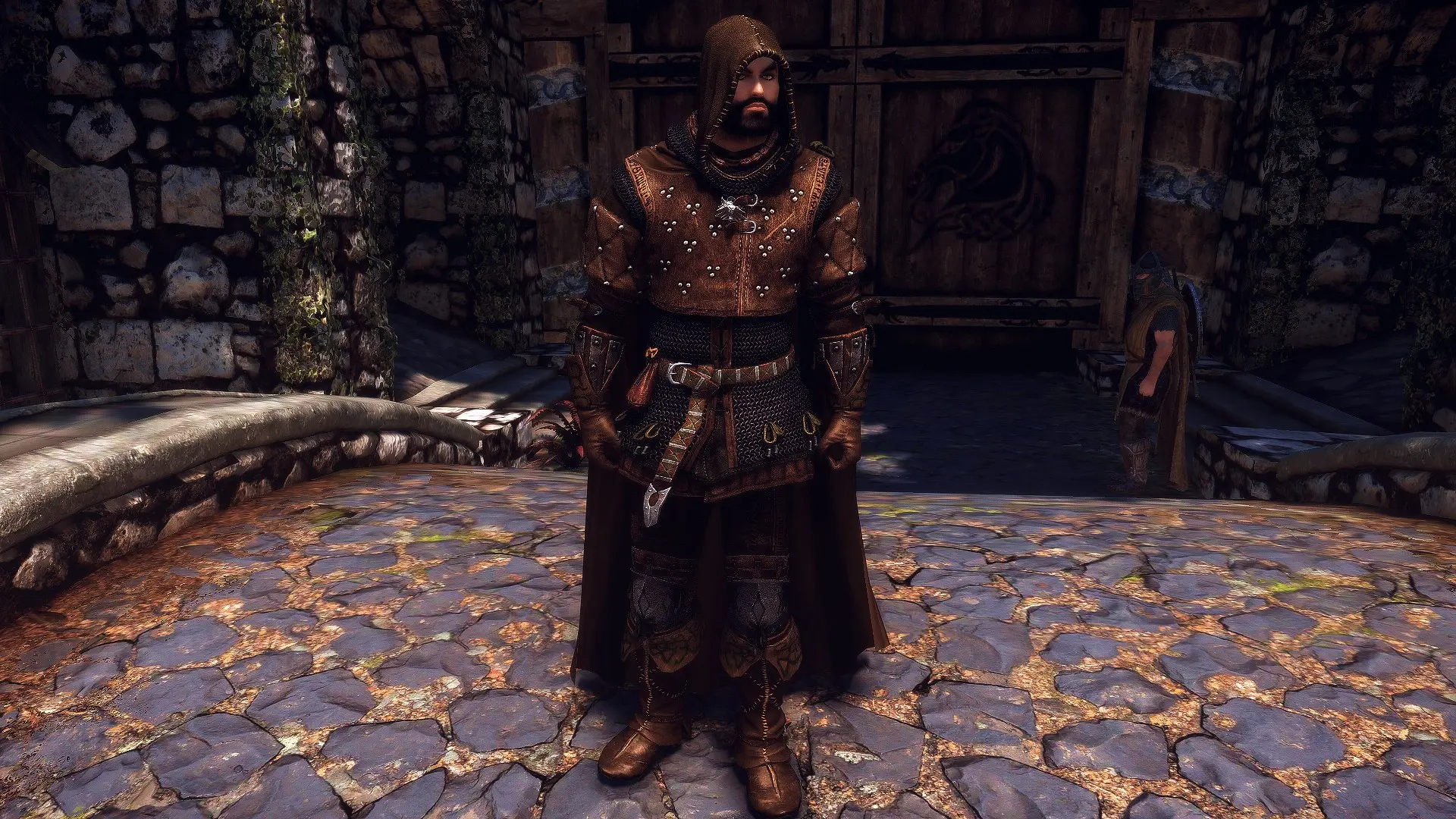 Armor Morphs between Light and Heavy Body Builds
Based on testing by user Kellus2019, the armor does have different meshes for light body and heavy body. So if your character is skinny or bulky, the difference will show. It's not overly obvious unless you're really skinny or really bulky, but the differences are there.
If you really like this mod, can you please show us your support by endorsing the mod? Thanks!!!
The original mod page can be found here: https://www.nexusmods.com/skyrim/mods/43173
The text below is from the original mod page.
Leather armor worn by the Knightranger Archer\'s. Craftable, Upgradeable, Enchantable.
This is a re-texture of the Witcher's Seltkirk armor. It is my first retexture so I hope you all like it.
All the meshes and everything is included and is all craftable and upgradeable.
Should work fine with NMM.
Thanks to LordOfWar for porting the armor.