File information
Created by
A100N
About this mod
(RW) Heavy sword of doom - a great sword that drains the condition from the enemy...
HI ALL
Mod add CRAFTABLE + TEMPERABLE "(RW) Heavy sword of doom"
(RW) = Real Weight !
The sword is big and heavy, so the character will not swing it as if it weighed 2 kg (let's leave that for Japanese fairy tales).
You can feel its mass in battle, but you can also feel the damage it inflicts on opponents.
Base parameters: Damage 33  Weight 22  stamina drain per hit 15
The sword is obviously affected by perks, so the base damage is just the baseline...
The sword can be crafted at the forge (after collecting the proper ingredients) with the steel smithing perk. 
It can also be tempered.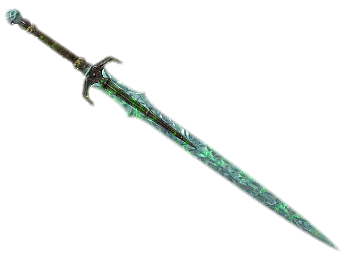 THIS MOD REQUIRE "
Dragonborn (DLC)
" INSTALATION (ESP) Use some mod manager.
If you like the modification, please endorse :)
My others mods:
HQ-Perks Interface SSE
More gold in stores SSE

HQ- Engraved Bottles