File information
Created by
mmccarthy4
About this mod
A High quality vampire themed armor set Custom unique set on harkon
Requirements

Permissions and credits

Translations
A High quality armor set for vampire characters. Includes a helmet, circlet, Cuirass two variants, Gauntlets, boots, Montante(great sword), Rapier (one handed sword), Mace. All weapons and armor can be crafted and temperable. You can find it also in the Reaper's lair in the soul Cairn. It's in a wooden coffin to the side it stands out shouldn't miss it.
Everything is high level daedric.
*BEAST RACE COMPATIBILE*
*update fixed collision on rapier all weapons collisions work! Fixed missing Greatsword from crafting menu.
Harkon has a unique enchanted set of the armor you can acquire through the Dawnguard questline with a unique rapier.
I hope you guys enjoy spent quite a bit of time on this one.
Screenshot Contest winners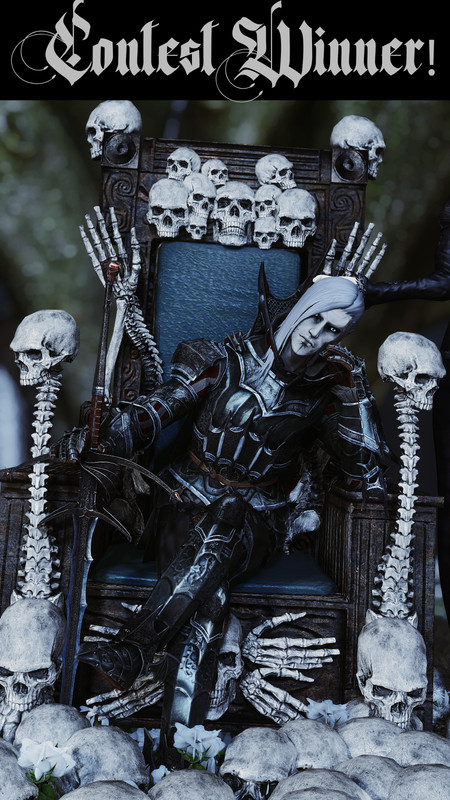 minds.com winner