File information
Created by
zxlice
About this mod
An Animated Potion mechanism-changing SKSE plugin, which makes player and NPCs to have realistic potion animation without delay, and designed to maximize the compatibility with all potions.
Requirements

Permissions and credits

Changelogs
[donate]
B

uy me a coffee

Test Video by JDM



How to Install
Make sure you install all the requirements
download my mod and install with your mo2 (or your mod manager)
run nemesis, in its mod list find and check the "zxlice's ultimate potion animation", update, launch
make sure the nemesis output file isn't override by other folder
done, load game, enjoy it


How to Update


download latest version
delete old one install new one
run nemesis


Mod Features
1.  Potion mechanism-changing mod based on SKSE
It's script free, which means it has most swift and most sensitive potion animation reaction, also means there is no need worry about inefficient script crowding - especially when your game is heavy scripted. All potion animation will be executed without been delay, stuck or avoided as this mod is executed on game engine level. You can uninstall it anytime without affect saved data.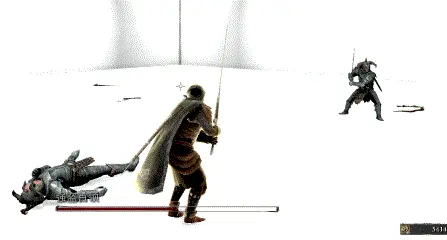 A funny scene while testing with ragdoll - "what's the hurry?"
2. More realistic potion experience for dragonborne
This mod supports all potions theoretically. When a potion get used from Inventory Menu /Favorite Menu or by a shortcut key, the menu will be auto-closed (this trait can be toggled off) and player will play potion animation. Your character will get the potion effect exactly at the time when the bottle reaches mouth.
In order to make the potion animation has no affect on combat flow, so the mod designed a seamless animation to switch bottle and weapon to avoid re-equip weapon after potion animation while in combat stance. Since making the potion animation too long will make it useless compared with restore magic. This is a balance between realistic and game mechanic.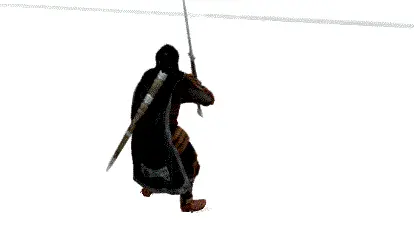 drinking with weapon drawn, weapon sheathe, sneaking

first person potion animation
While drinking, player can still move around with customizable speed which can be adjusted in "zxlice's ultimate potion animation.ini" (ZUPA.ini), but cannot be able to shout, sprint, jump or dodging (TUDM function).
If the player is interrupted by staggering or ragdolling before the potion reaches mouth, player will NOT get potion effect eventually and the potion will NOT been consumed.
But if player is in on mount state or bleed out state, you can use potion like in vanilla game, no potion animation, no delay.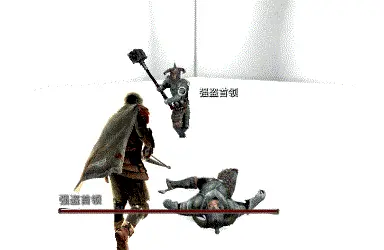 stagger while drinking
3. More immersive potion animation for NPCs (optional)

A human NPC will play potion animation when using potion in his/her backpack (in vanilla game, this only happens when these potions are health ones and this mod DOES NOT change that). 
Note: NPC will have potion effect as the same as player. But, if NPCs use potion at some state cannot play potion animation, they will get potion effect just like in vanilla game, no animation.

NPCs Potion animation pressure test
4. Compatibility & Expressiveness
This mod does no changes with vanilla potions, so it supports all potions including vanilla potions, crafted potions and mod potions as long as they are correctly added according to the original game rules. One of the biggest merits of this mod is that when characters use different potions, it will choose a different bottles corresponding to the potion effect for the potion  animation. 
Awesome opened bottle models made by 
NickNak
: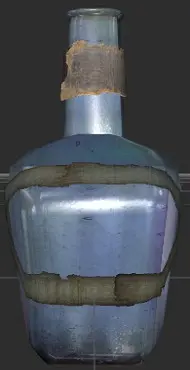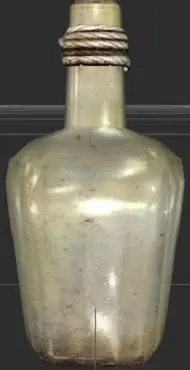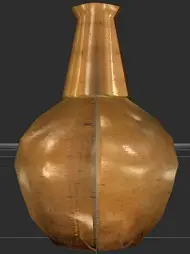 Health (single effect)                Magic (single effect)               Stamina (single effect)           Other/Multiple effect                         Skill
in addition, all potion bottle models have been adjusted to ensure sense of immersion, and the potion animation is designed not affect the combat flow when potion in combat.
5. Stability
The ZUPA has experienced large number of tests, by playing the potion animation at diverse kind of untimely to check whether it will produce bug like stuck in position, action conflict etc. So if you have serious bugs and conflicts with it, please check your environment first.

6. Customizable
There is a graph Boolean variable "IUBusy" to indicate whether character is in potion animation state, take it as a parameter do what you want; and there is an empty spell added to character when play potion animation, you can have more fun with that spell by editing it.
In the ZUPA.ini file, you can
Customize the notifications when potion animation is blocked
Whether auto close menu when potion is clicked
Slow down level of move speed while drinking
Whether allow NPCs to play potion animation
Known Issues
Very seldom the weapon stuck issue will occur, just re equip your weapon it will gone.
DO NOT mash your F button while drinking, your weapon model will get stuck and need re equip or drink another potion to restore. 
DO NOT resurrect alive NPCs who have potion in their backpack, they will play potion animation instantly after resurrect and their weapon will disappear since their weapon is not loaded correctly. NPCs will use potion instantly if they have health potion in their backpack after resurrect due to their vanilla AI. Dead NPC is OK but they will drink after resurrect.
Potion should have "vendoritempotion" keyword to trigger the potion animation, some item even categorized by SKYUI as medicine, but if they lack of correct keyword using it will HAVE NO potion animation.
Future plan (If I have time)
More diversity of potion bottles√
NPC potion delayed √
1st person potion animation √
Credits

NickNak
, special thanks for him, without his help this mod is impossible. Thanks for his animation resources, teaching and patience.

XsyoursX123
, for the heavy test of this mod, and suggest many very good ideas.
WilliamsWang
 for creating artwork picture for the mod

Fudgyduff
 for his CommonLibSSE
JDM
 for the test video