File information
Created by
Kreiste
About this mod
A new set of craftable men's Steel armor of an otherworldly skyfarer
Requirements

Permissions and credits

Changelogs

Donations
Kreiste's Stranded Attires
Azure Skyfarer
• A new set of craftable men's armor an otherworldly sword-wielding Skyfarer. The whole set is of Steel armor tier in strength.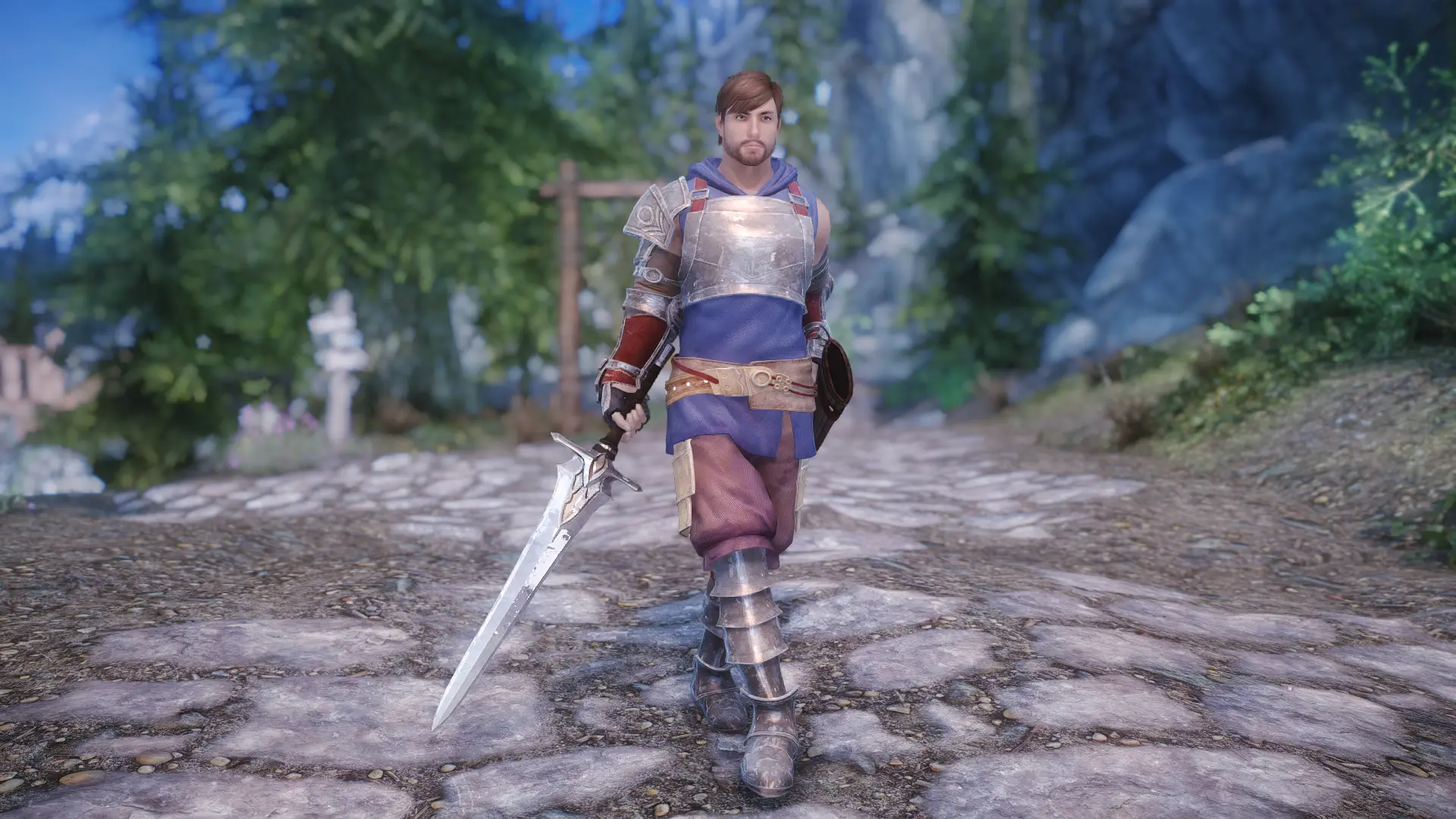 • Consists of a body armor, a pair of gauntlets and greaves, exclusive for male character. As a bonus, a matching sword is included as well.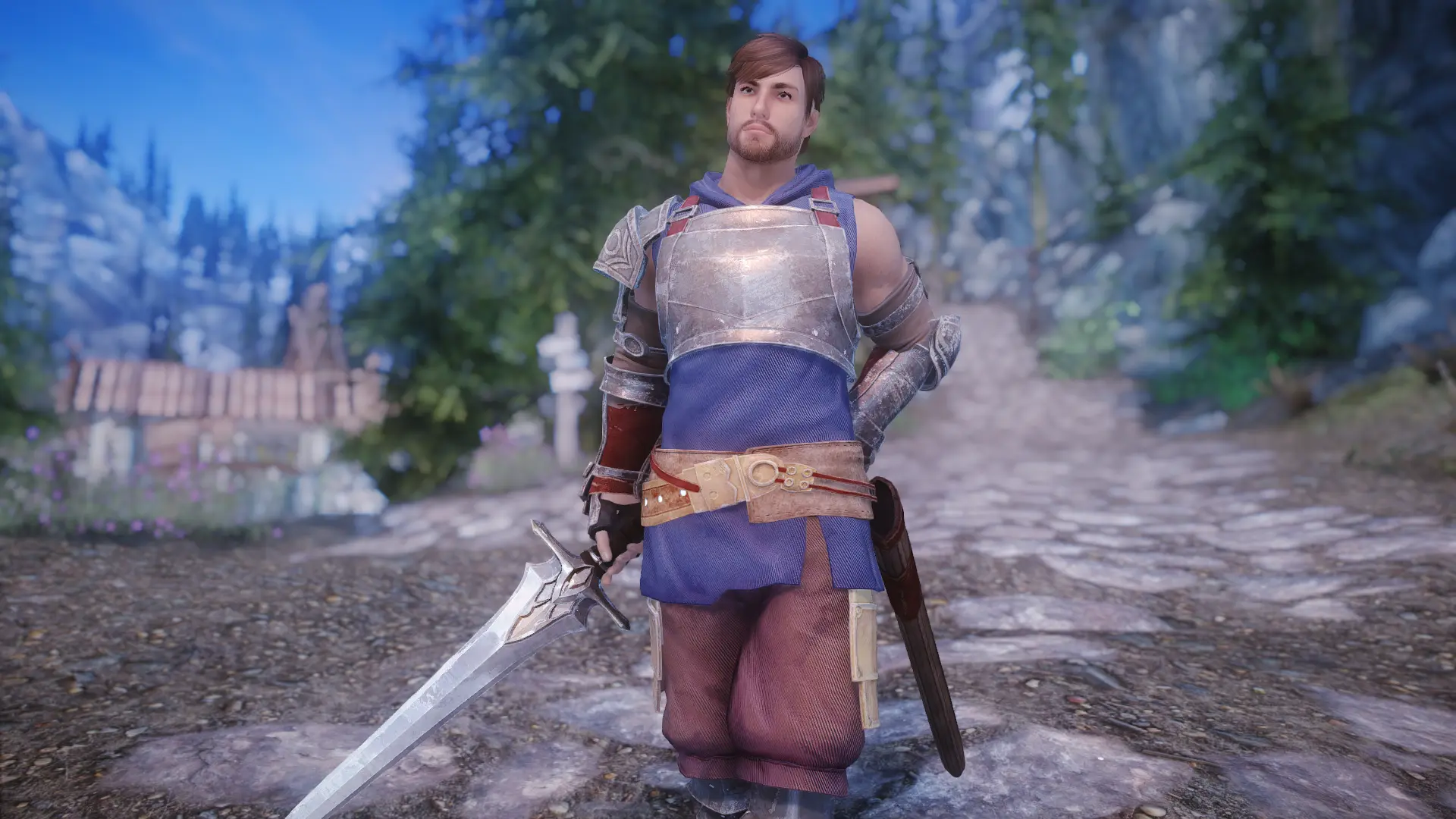 • The whole set can be crafted at a forge without requirements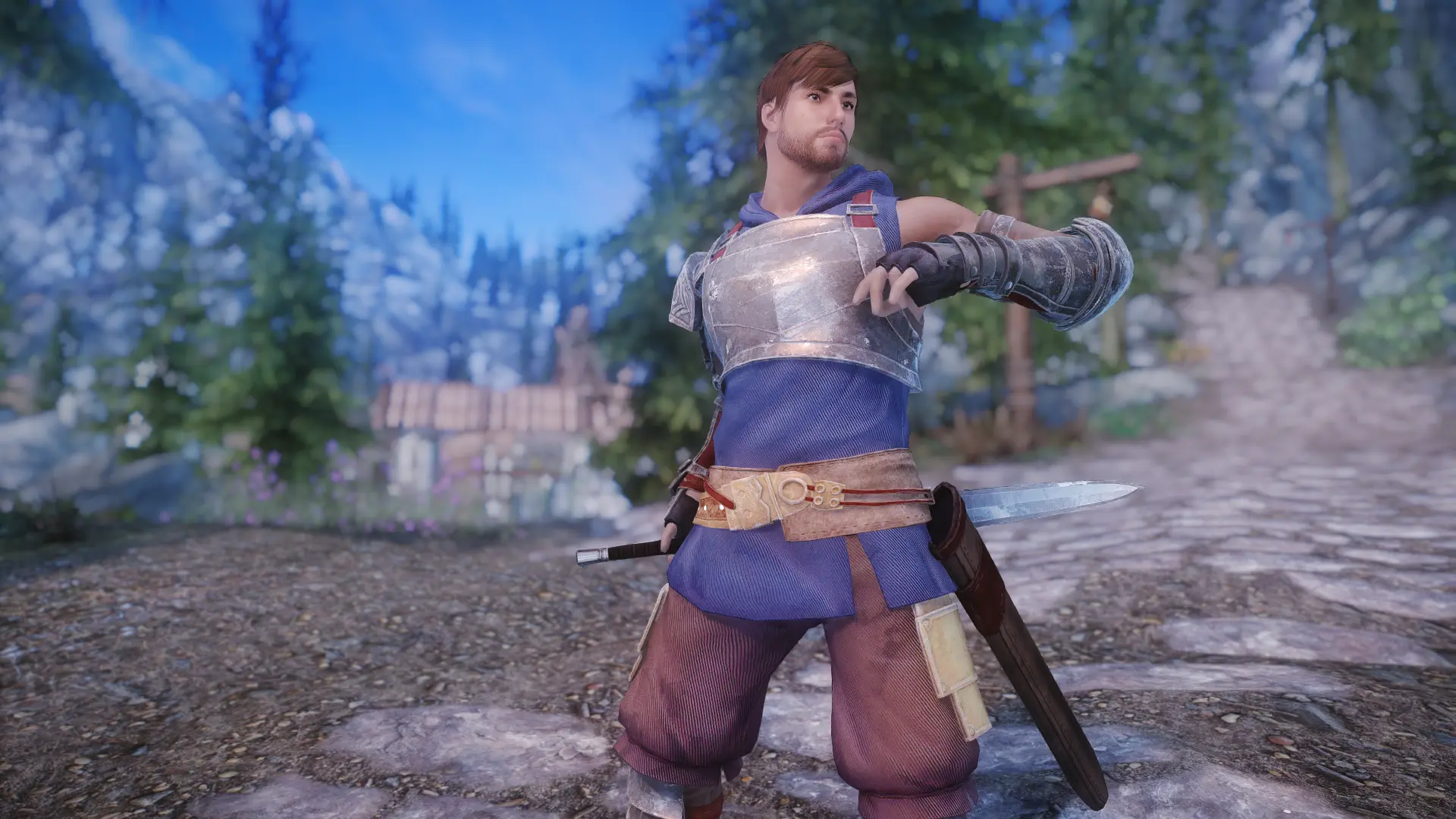 • While the design is inspired from a certain character of a popular video game, the 3D model is made and sculpted from scratch by me. 
• The armor comes with 2K texture sets. 
• The body used for this armor is SOS. You know where to find it.  
• The metallic part peruses vanilla cubemaps. However, I use
SC - Cubemaps
 by the amazing Shingles Cat. 
•
McDonald
Red tunic version is included as a bonus.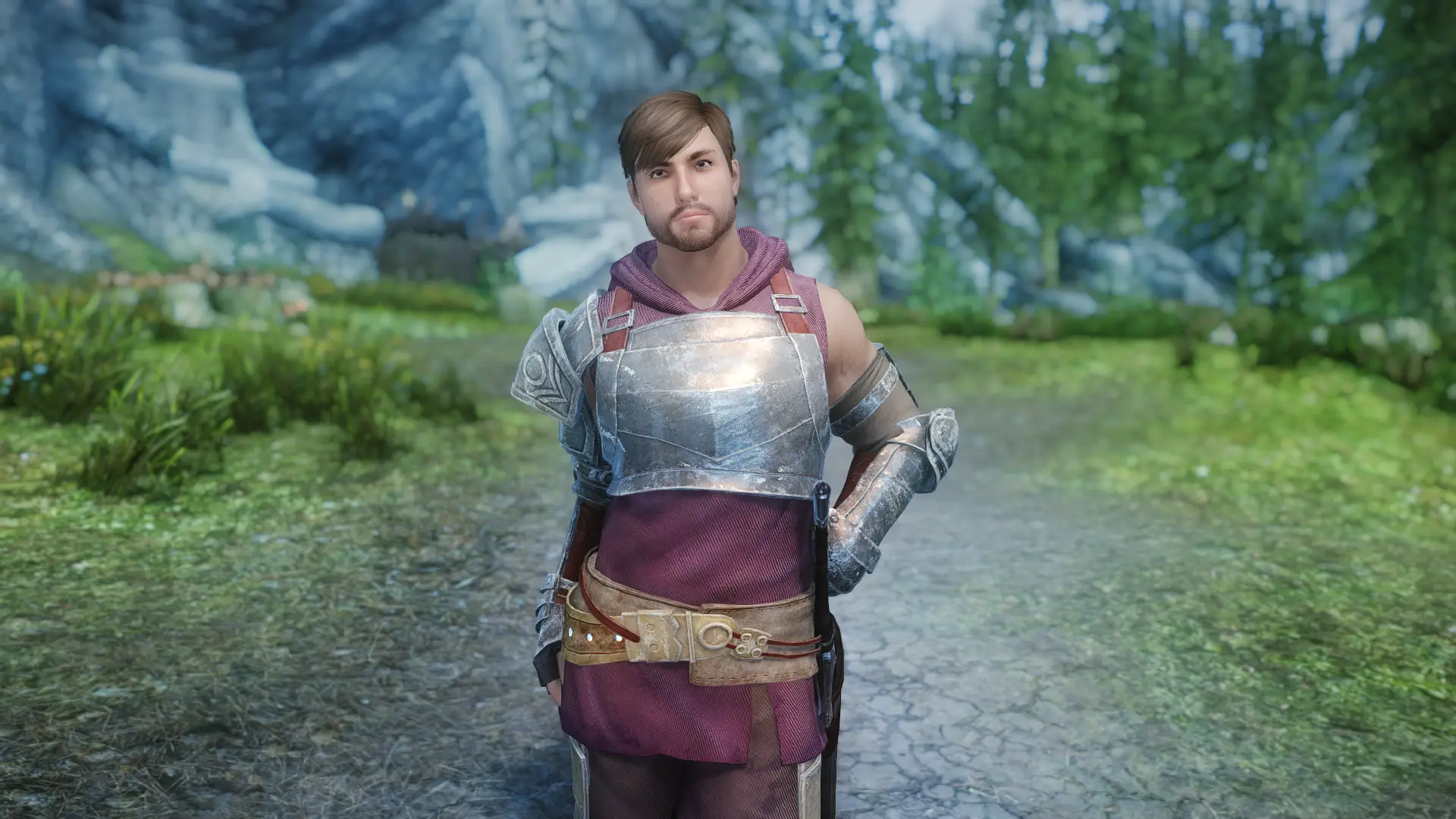 • A yellow bronze recolor included as optional download, provided by 
45tg67se
.
Permission
Please contact me if you'd like to use the assets in this mod or make a conversion. I'd also prefer it if my assets stay within Nexus Mods and/or Vector Plexus. 
Additionally, I do not want my works to be edited/modified/morphed/derived for SMMB. I do not want to associate my creation with that mod. Please respect my decision :)
CreditsOusnius, Caliente
 and the rest of the team for Body Slide & Outfit Studio. 
VectorPlexus
, 
Smurf
, 
b3lisario 
of 
LL
 for SOS, and 
Galgaroth
 for the SSE conversion.
air
 from 
VectorPlexus
 forum for teaching me how to make Outfit Studio weight sliders. 
Ulfberth
 for teaching me how to use Body Slide and Outfit Studio.
Mystical
for teaching me the mysterious and not-so-obvious part of Nifskope. 
Hideo Minaba, Nobuo Uematsu
, and 
Cygames
for an excellent grindfest of a game, Granblue Fantasy; which this outfit is inspired from. 
My 
patrons 
and the entire 
Vector Plexus
 community who always lifts my spirits up. 
Special thanks to the people listed below for my character model : 
Tempered Skins for SOS
 by 
traa108Charmers of the Reach
 by 
Trixter
 & 
m4mk203 KS Hairdos
 by 
Kalilies Lucas COTR preset
 by 
PoeticAnt44SC Cubemaps
by
ShinglesCat
--
Please endorse if you like it :D
Leave a comment, let me know what FF jobs outfit should I make next~