File information
Created by
Foxnne
About this mod
Adds 4 new shoulder-style backpacks with a realistic fur style, functionally mimics Campfire's dynamic placement for torch, woodcutters axe, pot and waterskin.
Requirements

Permissions and credits

Translations

Changelogs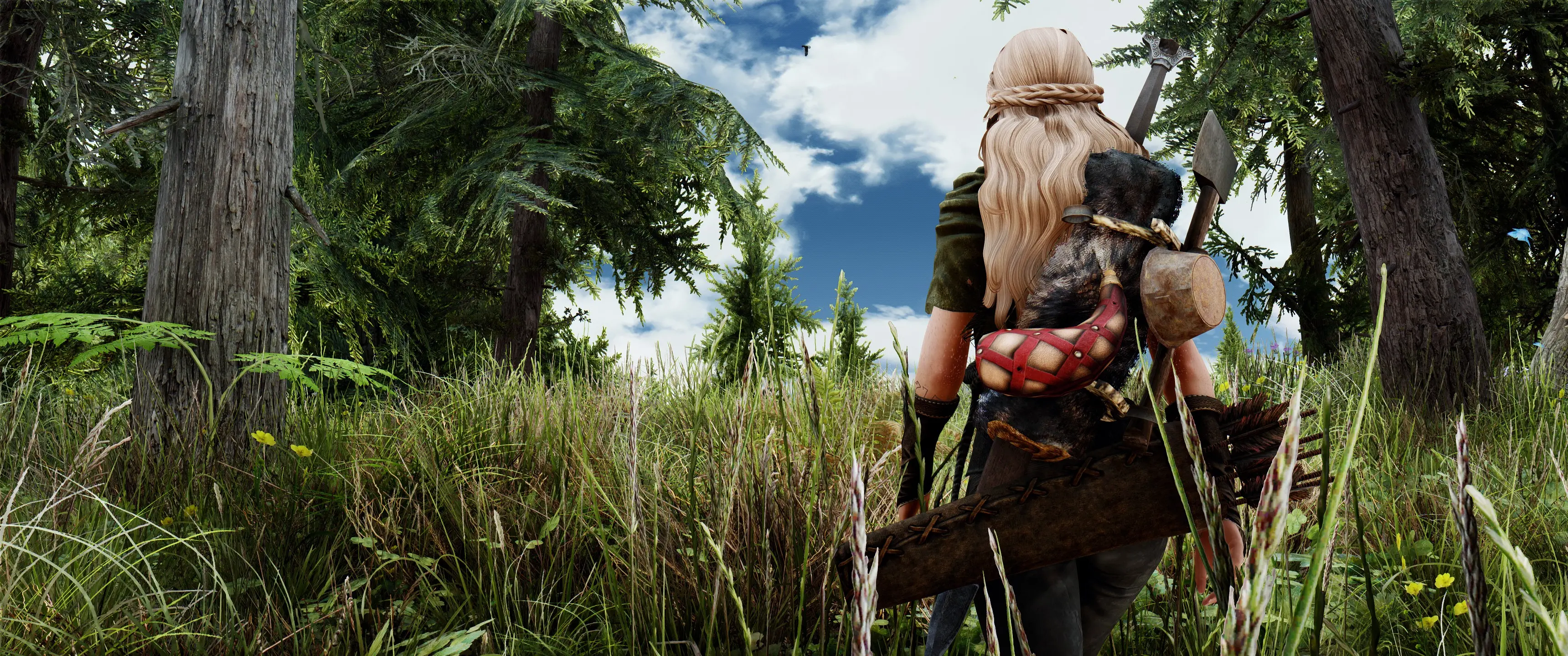 Shoulderpacks
This mod adds 4 new shoulder-style backpacks to the game, with dynamic placement of torch, woodcutter axe, cooking pot, and waterskin. See images for reference.
HOW TO GET THEM FOR NOW:
Craft them via the tanning rack, or find them (added to leveled lists).
This is an early version and I plan on refining when the items are exposed. Currently, this mimics Campfire's backpack functionality but does not depend on it. However, since the base game doesn't include cooking pots like this or waterskins, I substituted the check for those items with one checking for any items with the VenderFood or VenderFoodRaw keywords, if you have 1 or more food or drink items, the waterskin will show and if you have more than 5, the pot will show.
I intended the pot to show if you had any food items and waterskin to show if you had drink, but it seems Skyrim doesn't differentiate the two.
I'll continue trying to figure out some way to accomplish this as a sort of "indicator" that you have applicable items but I'm open to suggestions on how or when to trigger this, as well as maybe looking into copying how Campfire finds installed mods and applies the waterskin from those mods.
I tried to align the mesh of the backpack with where XMPSE shows swords on the back so it appears its shoved through the bedroll but I see that some weights and differences between male and female may misalign this, I can't fix the clipping but hopefully its placed where it looks semi-natural.
The meshes themselves use the same approach FusaFusa uses to simulate fur.
-----
CREDITS:
Chesko for Campfire, some meshes edited, some used directly, scripts examined and functionality basically rebuilt following his as example.
SuperSurferDave for providing distribution script, amulet meshes for amulet addon packs, and Campfire compatible dynamic pot.
-----
Wolf
Snow
Fox
Black